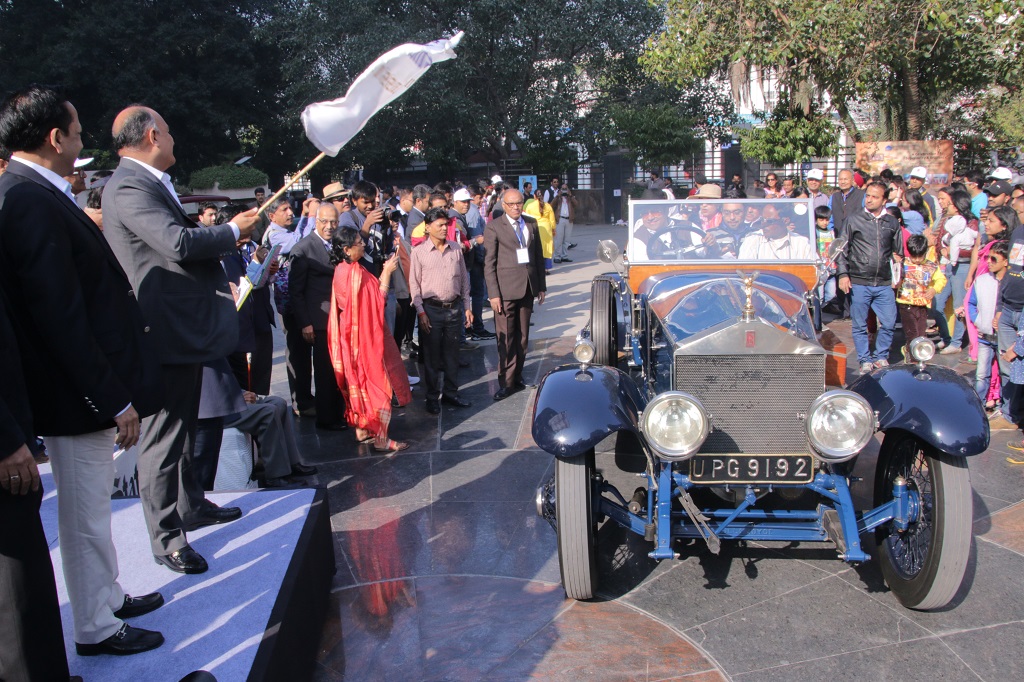 New Delhi, 26th February, 2017: The Statesman, one of India's oldest media and publication houses, is also the proud flag-bearer of the country's oldest annual car rally whose journey began in 1964. The 51st edition of The Statesman Vintage & Classic Car Rally was hosted in the Capital today with a large turnout of Delhi-NCR's antique car aficionados and curious onlookers on a bright,sunny day.  
The event witnessed a spectacular rollout of classic, handpicked, vintage automobiles that were flagged off at 9:00 a.m. from Statesman House on Barakhamba Road by Mr. Naresh Kumar(IAS) chairman NDMC. The convoy of gleaming motors then moved towards India Gate before arriving at national stadium, the final exhibition area. 
Every year, the event witnesses the presence of royal family members and classic car collectors from all parts of the country competing fiercely to win prestigious titles for their vintage beauties. To ensure a fair and transparent selection process, a special pre-judging round for the cars was conducted on 24th-25th February, 2017, at Modern School, Barakhamba Road. The jury, headed by veteran judge RN Seth, also comprised Jatinder Pandit, Rakesh Jain,  Ashwani Kathpalia,  Gyan Sharma,  Farhan Kidwai,  PramodBhasin and Appasaheb Alur.
The show ended in the evening with a special prize distribution ceremony for the rally participants. Nearly 50 trophies were awarded in categories such as Most Elegant Car and Best Overall Performance. Among the prestigious trophies presented were The Restoration Trophy, The Statesman Challenge Trophy and the JMAI Trophy. The enthusiastic audience, who loudly cheered the winners, was also treated to melodious tunes played by a BSF band.
Over 90 vintage vehicles and 25 classic motorcycles were displayed in the exhibition area.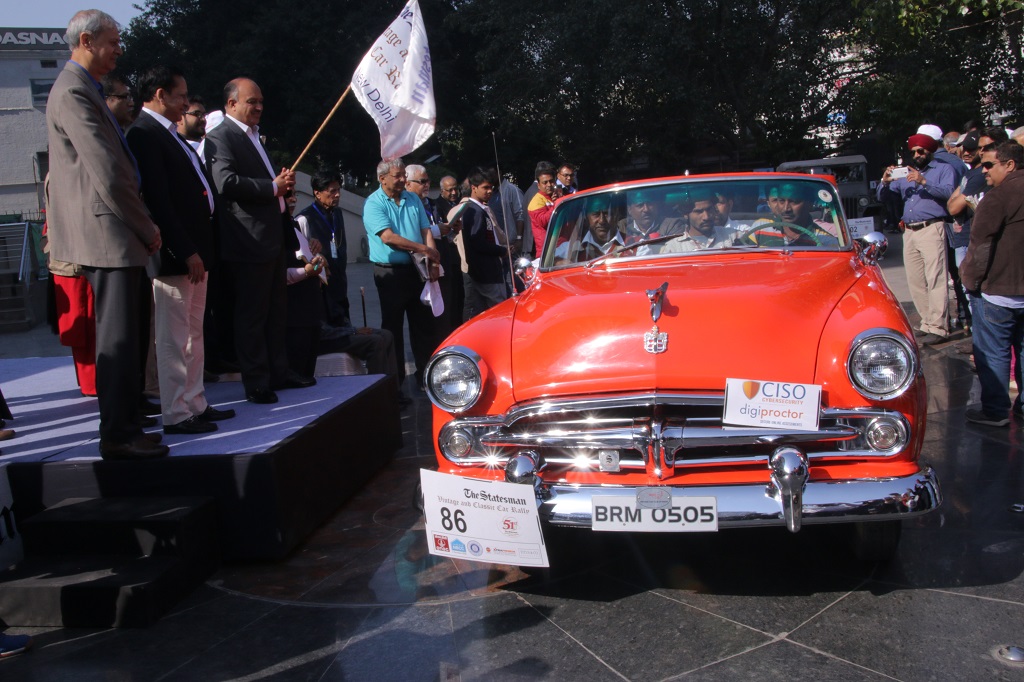 About The Statesman Vintage & Classic Car Rally: The Statesman Vintage & Classic Car Rally is the oldest continuously-run vintage car rally in India or the sub-continent. The first edition of the rally took place back in 1964 in Delhi and then in 1968 in Kolkata. The property is owned and managed by The Statesman, a nearly 200-year-old newspaper that organises the event each year.