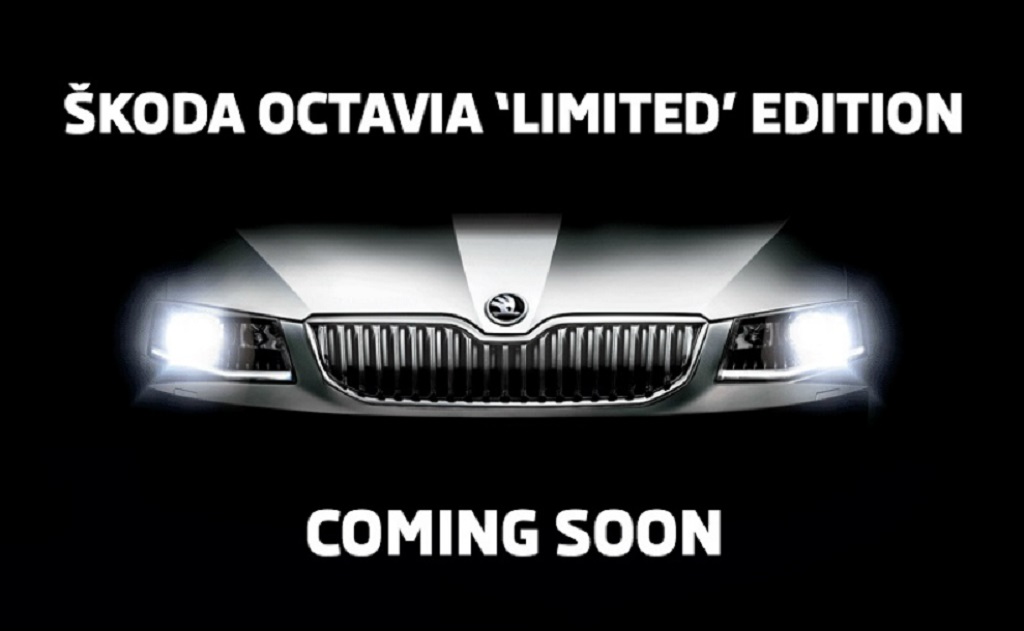 New 16" Premia black alloy wheels
New attractive body colour spoiler, new decorative foils, door sills and decorative black exterior mirrors
4 year service care program: 4 year warranty, 4 year (24 x 7) Road Side Assistance (RSA) and a 4 year (optional) service package
ONYX edition will be available for a limited period only
Mumbai, 14 February, 2017: ŠKODA India introduces the Octavia ONYX edition within the Octavia model range. The ONYX edition will offer a refreshed design, visually diffrentiating itself with the new 16" Premia black alloy wheels and black exterior mirrors. In addition, the ONYX edition will sport an attractive body coloured spoiler, new decorative foils and door sills. Comprehensive revisions give the Czech car manufacturer's bestseller a particularly striking design. The Octavia ONYX edition will be sold across all authorized ŠKODA dealerships and wil be available for a limited period.
Commenting on the new edition, Mr Ashutosh Dixit, Director – Sales & Marketing ŠKODA Auto India Pvt Ltd said, "The ŠKODA OCTAVIA ONYX edition continues its journey with the success of the Octavia model range in India. The ŠKODA OCTAVIA offers more safety and comfort features compared to products from higher segments. The ONYX edition combines typical strengths of the brand; safety, design, engineering, spaciousness & 'Simply Clever' features thus making the Octavia a compelling proposition."
The design enhancements made as part of this edition give the Octavia a distinctive appearance, characterized in particular by the dynamic honeycomb air inlets to provide them with more of a presence and create a masculine, dynamic and an overall emotive impression. The new Octavia boasts of unrivalled space, timeless elegant design, high functionality, innovative safety & comfort systems, high fuel economy, packed with Simply Clever features and globally renowned ŠKODA's value for money promise.
The new Octavia ONYX is equipped with Bi-Xenon Projector headlights, 12-way electrically adjustable driver's seat with memory function, panoramic sunroof and a host of other features. It also includes the Adaptive Frontlight System (AFS), which enhances safety of the driver by automatically adjusting the headlight based on the driving conditions. The Octavia ONYX will be launched in both petrol and diesel versions. The petrol will be powered by an incredibly powerful
1.8 TSI/132 kW petrol engine mated to a 7-speed DSG transmission while the diesel version will be powered by a 2.0 TDI/105kW engine mated to a 6-speed DSG transmission.
New campaign to transform overall brand experience
ŠKODA AUTO India recently introduced a new campaign intended to transform the overall ownership experience. As part of this initiative, ŠKODA will revamp its entire network including sales and service outlets. The modernized appearance is based on the New ŠKODA corporate design & identity. ŠKODA has also launched the 'MYŠKODA' mobile application which will provide customers with comprehensive information, data and facts about their ŠKODA. The application has been designed to allow ŠKODA owners access to their previous service records, predict next service, call for Roadside Assistance, locate the nearest ŠKODA dealership etc. amongst many other features. Through this campaign ŠKODA has introduced compelling service initiatives such as menu pricing, itemized service invoices and delivery assurances.
ŠKODA recently announced its 4 year service care program which consist of a 4 year warranty program and a 4 year (24 x 7) Road Side Assistance which is standard on all SKODA's.
Additionally, customers now have an option to purchase a 4 year service package at a nominal price which ensures a hassle-free ownership experience.
ŠKODA AUTO India:
Has been operating in India since November 2001 as a subsidiary of ŠKODA AUTO s. Czech Republic which is one of the oldest automobile companies in the world with its headquarter in Mladá Boleslav
ŠKODA AUTO India has 4 models on sale in India – ŠKODA Superb, ŠKODA Octavia, ŠKODA Yeti and the ŠKODA
ŠKODA AUTO India has a network of 65 sales and 65 service outlets across the country and has sold over 228,986 units since November 2001
It has set up a state-of-the-art manufacturing facility in Shendra near Aurangabad, Maharashtra
For more information please visit ŠKODA-auto.co.in
ŠKODA FB Page – https://facebook.com/ŠKODAindia
ŠKODA marketing twitter Handle – https://twitter.com/ŠKODAindia

ŠKODA corporate communications twitter Handle – https://twitter.com/ŠKODAIndia_PR