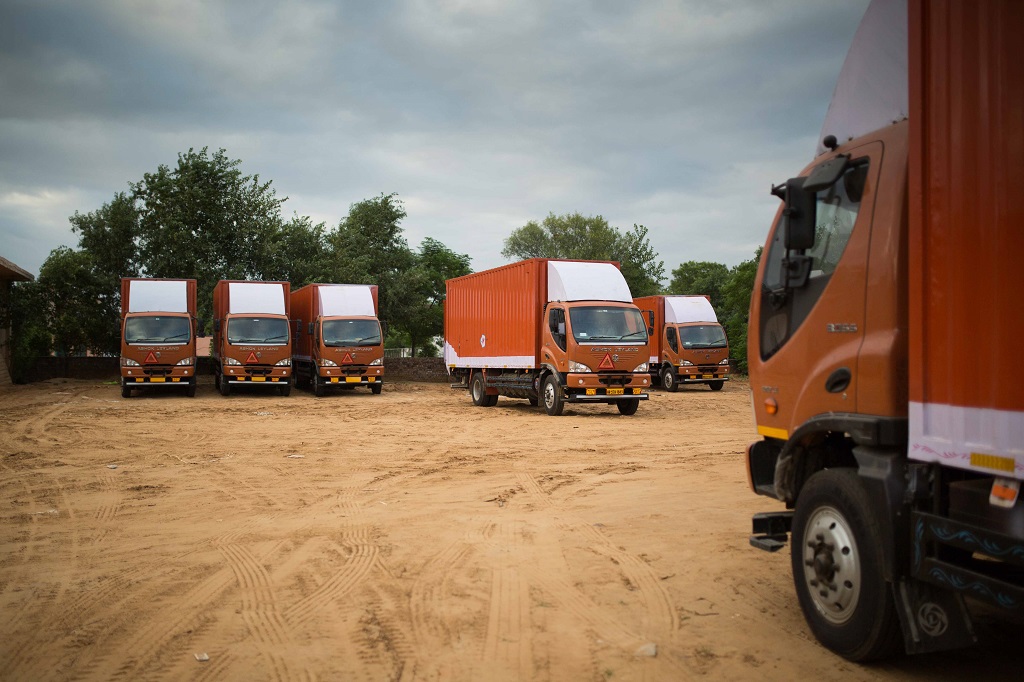 Rivigo expands pan India coverage by adding 100 more cities
Rivigo services now available in most state capitals, major cities and industrial centres
Rivigo Zoom proves fastest and precision delivery
New-age logistics solutions provider Rivigo today announced a significant expansion of its part-truck load capability – Rivigo Zoom by adding more than 100 cities to its pan India coverage. With the expansion, Rivigo services can now be availed of in most state capitals, major cities and industrial centres.
Combining technology and a unique driver's relay mechanism, Rivigo provides precision deliveries at 50-70% lesser transit times compared to conventional trucking companies. With Rivigo Zoom, Bangalore to Guwahati can now be connected with a four-day transit; Delhi to Guwahati in less than three days; and Delhi to Bangalore in less than three days as well.
The expansion coincides with the company acquiring 1200 trucks from Ashok Leyland Ltd to take its fleet size to 2700 by the year end.
Mr. Deepak Garg, Founder and Chief Executive Officer, Rivigo said, "We are confident that these improved transit times, and the broader network will enable significant enhancement in our customers' market share through higher customer delight and zero lost orders in the upcoming festival season."
In a short span of two years, Rivigo has invested in a range of specialized solutions to help e-commerce, pharmaceutical, and auto component manufacturers move sensitive materials across India, particularly in and out of complex geographies.
Emerging amongst the top five logistics solutions providers in the country, which is otherwise dominated by small fleet owners with an average fleet size of 5-10 trucks, Rivigo has made advancements specifically targeted to meet the forthcoming festival demand. Enhancements include: live consignment tracking through technology; Rapid assured claims; a 24/7 customer experience; and precision delivery with lowest lead times through a unique driver relay mechanism
Garg said that Rivigo utilises an established network of well equipped pit stops and a unique driver relay mechanism to helps it deliver goods from anywhere to anywhere in the lowest possible timeline.
"Festival demand is expected to be buoyant this year after a good monsoon and higher salaries and pensions with the implementation of the Seventh Central Pay Commission recommendations.  Significant demand growth is likely to be driven by tier-II and tier-III cities," Garg added.
The festive season starts with Ganesh Chaturthi and Onam in September, peaks during Diwali and continues on to Christmas. The season generally contributes close to 40 per cent of annual sales for several categories of products, ranging from phones and clothes to vehicles and jewellery.
Headquartered in Haryana (Gurgaon), Rivigo has disrupted the surface transport industry by introducing a revolutionary "Driver Relay" model and integrating technology with it to ensure delivery times that are 50-70% lesser than traditional trucking companies. It is rapidly expanding its market reach and is already one of the Top five logistics service providers in India that operates across diverse segments like e-commerce, pharma, F&V, textiles, electronics, and consumer durables.