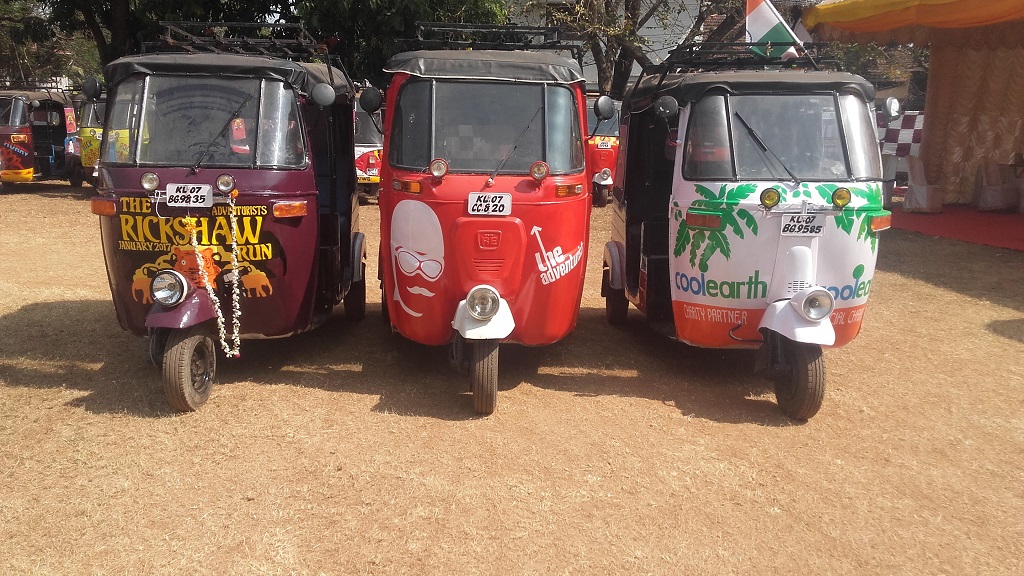 The Adventurists are at it again, romping around the world in true swashbuckling style with the latest edition of their series of unprecedented and unpredictable adventures. New Years 2017 saw the launch of the January ​Rickshaw Run. Eighty four teams thundered along the Indian subcontinent from Cochin to Jaisalmer with only two weeks to make it. Their prize is inclusion into a noble and eclectic group – the Rickshaw Run Veterans.
Starting in the tropics of Kerala and driving north to the Rajasthani desert, this adventure pits people from around the world against the wild landscape of India – all in the most illogical vehicle possible, the auto-rickshaw.
In essence, the humble rickshaw is not a very good idea. It's not very fast, it smells, it falls over when you go round corners and it breaks downs more often than an emo teenager; but somehow all this makes them better.
With the Arabian Sea to your left and the Western Ghats to your right, the only route is the one that gets you from the start to the finish and anything else in-between.
The entrance fee to the adventure not only includes full use of the tuk-tuk, but also three days of test driving, a day of vehicle maintenance and repair, a snazzy pimp job, and some chunky emergency insurance in case you've had wax in your ears during those few days.
The Adventurists know how to throw a decent shindig too, so each end of the adventure is capped with a cricket match against a local team plus a ginormous blowout with all the other teams.
Teams are comprised of up to three people meaning the adventure could cost just under £550 per person to enter. Teams are also required to raise a minimum of £500 for The Adventurists' partner charity Cool Earth, along with £500 for a charity of their choice. So far the Rickshaw Run has raised nearly £2,000,000 for charities across the globe.
The January Rickshaw Run launched on January 2nd and the finish-line party will be held on January 15th 2017, falling conveniently around the New Year's holiday period for those outside of India.
Inside of India, it offers a great way to break up a trip and a novel method of traversing one of the most culturally and geographically diverse countries on the planet.
Team Hardy Leather Lips before embarking on the January Run said, "Zero planning done, bag packed last minute, flight in a few hours". It awaits to be seen if their knack for lack of preparation will suit them in India.