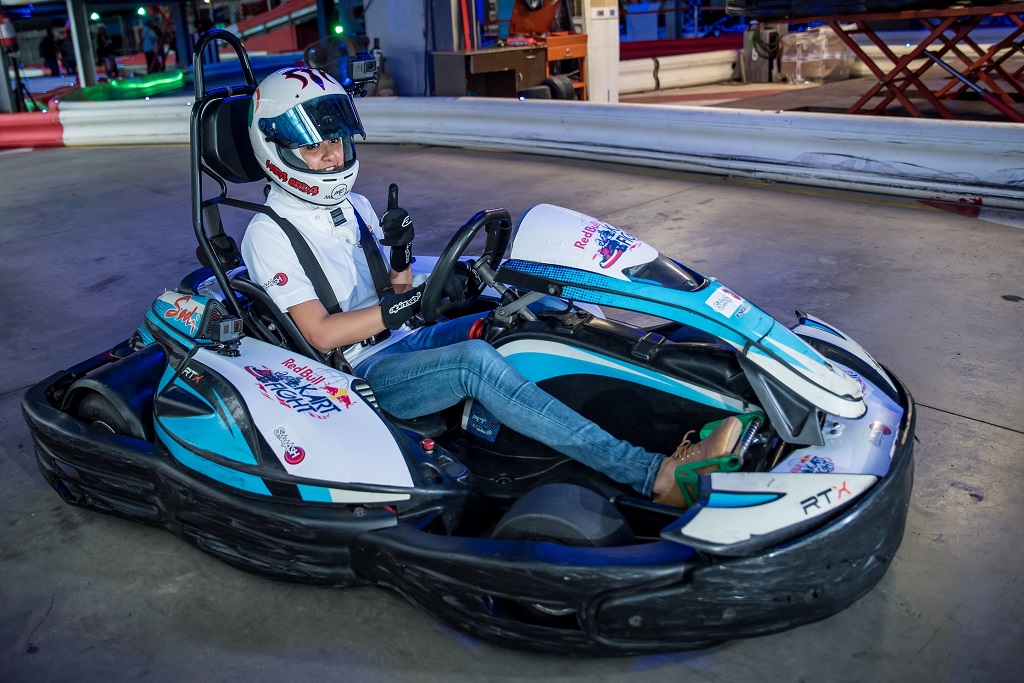 ~ The 2017 edition of the amateur Go Kart tournament kicks off across India at SMAAASH.
~ A chance for leisure drivers to get a firsthand account of what happens in professional karting while nurturing their talent and having fun.
~ National Champion will fly to Yas Marina Circuit to witness the enthralling Abu Dhabi Grand Prix
Mumbai, 18 July 2017:  Red Bull Kart Fight 2017, a one of its kind amateur Go Kart tournament, kicks off in the city at SMAAASH, a popular sports and entertainment centre! Present at the launch was racing sensation Mira Erda, cheering on the participants. Mira is India's first Female driver to compete in one of the highest classes of Formula Racing in the country after signing up for the Euro JK series in the upcoming JK Tyre-FMSCI National Racing Championship.
Red Bull Kart Fight aims to provide amateur racers & racing enthusiasts with the chance to "touch" the pro side of karting and get a competitive but fun experience down at the track. It's a karting tournament designed to find the fastest amateur kart racer in India. At stake is the possibility of being crowned Red Bull Kart Fight National Champion and a fantastic all expense paid trip to the enthralling grand finale of this year's F1 Championship, the Abu Dhabi Grand Prix 2017. The Red Bull Kart Fight Champion will earn the opportunity to witness the world's finest F1 drivers prove their mettle on the challenging Yas Marina Circuit.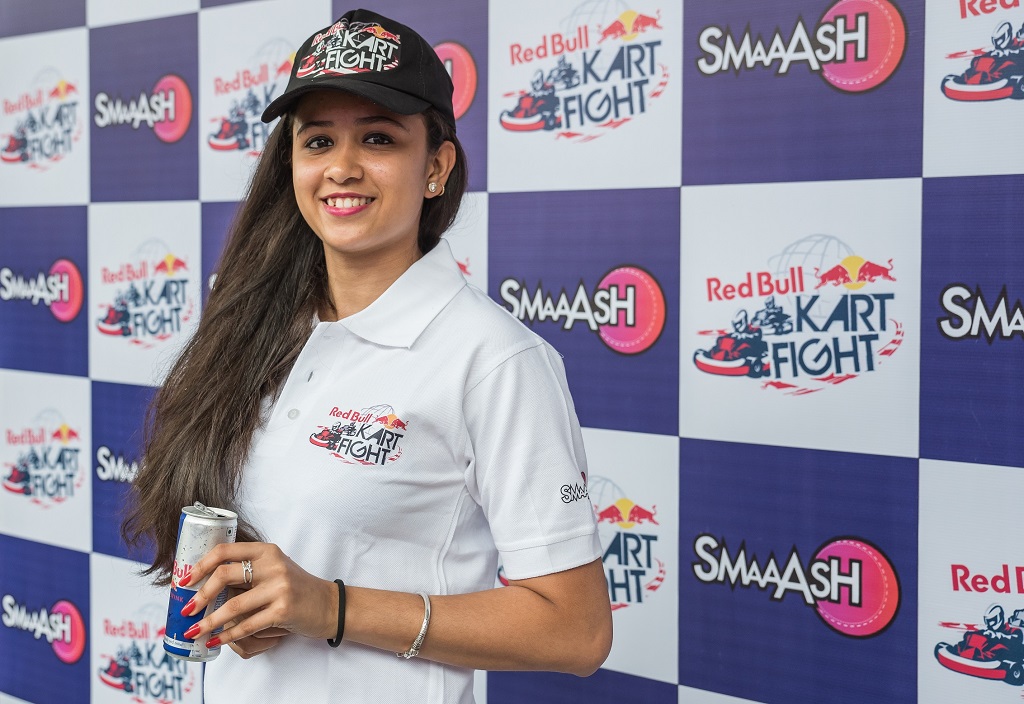 Interacting with participants at the launch event at SMAAASH, Mira Erda said, "Ever since I started racing as a 9-year-old I have been dreaming of becoming a Formula 1 racer. Red Bull Kart Fight is the perfect platform for aspiring racers in the country to test and showcase their racing skills in a safe and confined environment. I wish all the drivers the best and hope to see a lot of girls pushing pedal to the metal at this tournament."
Red Bull Kart Fight 2017 kicks off with the qualifiers in July 2017 until September 2017 end in Mumbai & Delhi for 16+ Age Category leading to the National Finals in October.
Red Bull Kart Fight 2017
Qualifiers
Date                      : July to September 2017
Location               : SMAAASH, Lower Parel, Mumbai
                  SMAAASH SkyKarting, Sector 29, Gurgaon
City Finals
Date                      : In the first week of August, September & October
Location               : SMAAASH, Lower Parel, Mumbai
                                  SMAAASH SkyKarting, Sector 29, Gurgaon
Based on fastest lap timings, city finals will take place in the first week of August, September & October in Mumbai & Gurgaon with the top 20 of the previous month competing against each other for the top 3 slots every month qualifying for the National finals. Top 10 timings (including 1 wild card entry) from each city qualifies for the National finals of Red Bull Kart Fight
National Finals
Date                      : October 2017
Location               : Meco Kartopia, Bangalore
Winner of the National Finals will travel for Abu Dhabi Grand Prix 2017 on 25 November
Registration
Participants can register at the venue in a system, which will capture their name, contact number, email id & a webcam photo.
Participant can register using their social media page as well
The registration will be directly linked to the kart timing system
Timing System
Participant's name with the timing accurate to 1/100th of a sec will show up
Post every race, leader board is updated with ranking (top ranking for the day & the month)