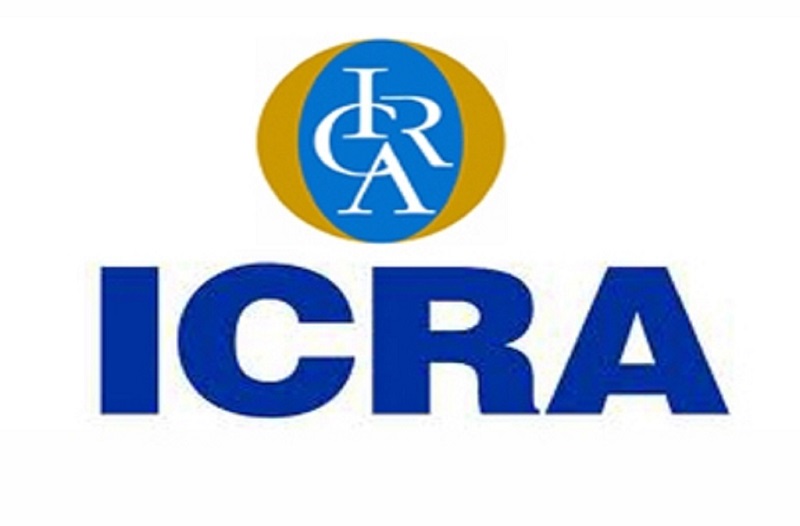 Domestic Volume Growth Trends in June 2016
– Passenger Vehicle volumes grew by 2.7% in June 2016 on YoY basis
– Commercial Vehicles volumes grew by 5.6% in June 2016 on YoY basis
– Two-Wheeler volumes grew by 12.3% in June 2016 on YoY basis
– Three-Wheeler volumes grew by 10.2% in June 2016 on YoY basis
– Tractor volumes grew by 14.6% in June 2016 on YoY basis
Passenger Vehicles: Renault entered top six PV OEM club in Q1FY17; Honda slipped to 7th position
Production disruption at MSIL's unit due to fire at one of its key supplier's manufacturing unit resulted in production loss of over 10,000 units for MSIL which resulted in relatively lower growth rate of 2.7% for domestic PV during Jun-16. Analysing performance across various sub-segments, passenger car segment shrank by 5% YoY whereas UV segment maintained its double digit growth momentum during the month. Strong demand for newly launched Innova Crysta as well as continued healthy demand for Vitara Brezza, Creta and KUV 1OO supported robust growth momentum in utility vehicle segment. Given, most of the launches in compact UVs were witnessed post Jul-15; the growth in compact UV segment continues to remain in strong double digit during Q1FY2017 due to low base of Q1FY2016. In terms of market share, Honda has slipped from fourth position (during Q1FY16) to seventh position (with 4.57% market share) in Q1FY17 whereas Renault is new entrant in top six club with 4.68% market share during the quarter. Demand for Renault Kwid is likely to remain strong in near term given proposed launch of 1.0L and AMT variants of Kwid.
Two Wheelers: Growth across segments support growth in domestic sales of two-wheelers
Domestic two-wheeler sales reported YoY growth for the sixth consecutive month in June 2016, with all the three segments of the two-wheeler industry reporting positive volume movement. Growth continued to be led by the scooter segment, which grew 21.3% YoY, supported by healthy demand for the Honda Activa model, and favourable performance by new scooter launches like Yamaha's Fascino and Hero's Maestro Edge and Duet models. Comparitively, the domestic motorcycle segment continued to be moderate at 7.5% in June 2016. Hero Moto continues to hold the market leader position, with a market share of 36.7% in June 2016, though it has been ceding market share sequentially for four consecutive months; with the OEM's dependence for volumes on the entry segment of motorcycles which continues to face challenges on account of the weak rural demand sentiment, Hero's market share has been negatively impacted. Honda reported higher than industry average YoY growth of 22.9% in domestic two-wheeler sales during June 2016, thereby taking its market share to 27.8% during the month. Although Bajaj Auto continued to report healthy traction in the domestic motorcycle segment, its absence in the fast-growing scooter segment led to marginal deterioration of its overall market share, and the OEM slipped to fourth position with TVS emerging as the third largest player during the month.
Commercial Vehicles: Domestic CV Industry sales growth came off sharply in June 2016 to 5.6% compare to 17.1% in 2m FY 2017
During June 2016, the domestic CV industry registered a growth of 5.6% in volume terms, significantly lower than the growth witnessed by the industry during first two months of the current fiscal (i.e. FY 2017). Within the industry, the sales volumes in the M&HCV segment expanded by just 1.9% in June 2016 compared to 21.5% in 2m FY 2017. The slowdown in growth momentum was visible in both the trucks and buses. In ICRA's view, the sharp decline in growth momentum appears to be an aberration and is likely to get corrected over the fiscal with expectation of healthy growth outlook from various end-user segments, especially Infrastructure and Mining. In addition, the growth outlook for the current year also factors in some pre-buying ahead of the complete roll-out of BS-IV emission norms by April 2017. With regards to the bus segment, the slowdown in June 2016 appears to be linked to the delays in awarding of new orders by SRTUs during the current fiscal. The demand for LCV (Trucks) also started picking up from H2 FY 2016 after declining for past two years and registered a growth of 8.3% in June 2016 in comparison to 14.0% in 2m FY 2017. In terms of market position, during Q1 FY 2017, Volvo Eicher (VECV) gained market share in M&HCV Truck as well as Bus segment, while Tata Motors improved its share in the LCV (Truck) segment following some recovery in the Sub 2t segment, where it has strong presence.
Three-Wheelers: Domestic three wheeler volumes bounced back, while exports declined due to challenging macro-environment in some key markets
The domestic three-wheeler volumes grew by 10% in June 2016 and 23.4% in Q1 FY 2017 aided by fresh permits issued for passenger variants by some of the states. However, comparatively, exports declined sharply by 46% in YTD FY17 on account of challenging market conditions, particularly in the African markets, which account of sizeable proportion of three wheeler exports from India. Overall, in line with pick-up in domestic demand, ICRA expects the domestic three wheeler industry volumes to grow around 8-10% in FY 2017e.
Tractors: Domestic volume growth seen over the past few months, albeit on a low base
Domestic tractor volumes for the industry have shown a healthy positive growth rate over the past five months, riding on growth in select states driven by region specific factors. Although overall farm sentiments continue to remain weak, select markets have witnessed partial recovery, driven by a combination of several factors – healthy rainfall precipitation, government support programmes, better than expected rabi crop production as well as festive impact in certain regions. Although this has helped the industry record a growth in volumes in the fiscal till date, the same comes on a low base and a sustained improvement in demand in the industry remains to be seen. Non-agri demand pull continues to remain subdued with slow pick-up in pace of infrastructure and construction activity. M&M has witnessed a healthy volume growth in the current financial year (growth of 20% in June and May 2016 after 19% in April 2016). Escorts, which registered a decline of 13.9% in volumes in FY2016, has also recorded a growth in volumes in the current financial year.