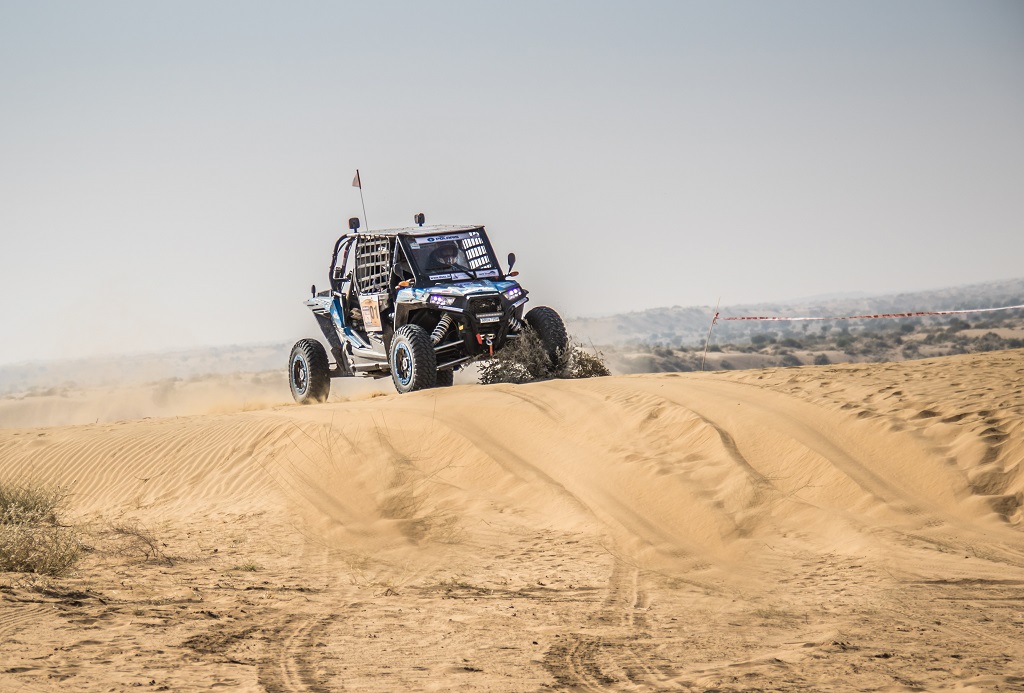 Kabir Waraich successfully finished first followed by Raj Singh Rathore who came a close second in the desert rally
Fleet of RZR® gets two pole position at the Third edition of Ultimate Desert Offroad 2016
The win marks Polaris India's second consecutive season win since the rally's inception
Polaris India Pvt. Ltd., a wholly owned subsidiary of Polaris Industries Inc., the world leader in Off-Road and All-Terrain Vehicles, maintained its winning streak by securing the top two pole position at the third edition of Ultimate Desert Offroad 2016. The new champion Kabir Waraich comfortably secured the pole position and was followed by Raj Singh Rathore who finished a close second. The three day event tested the grit and stamina of drivers and their vehicles at the might sand dunes of Bikaner.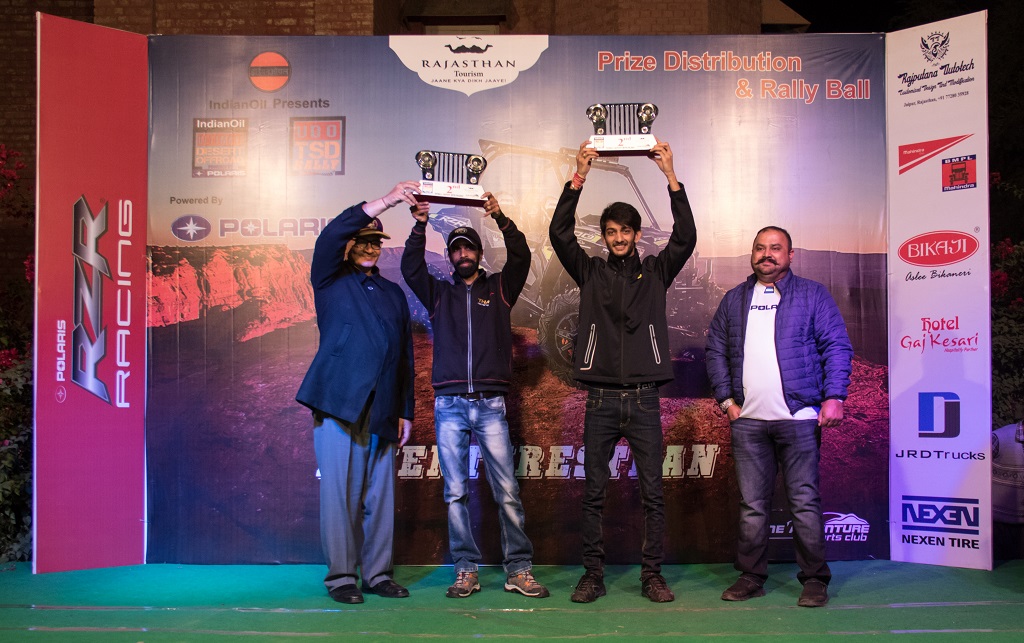 An interesting combination of off-roading, all-terrain driving and navigational challenges, the three day event, tested the mental and physical strength of the participants like none other. Every leg in the Ultimate Desert Offroad 2016 had a challenging terrain and an ideal surrounding to measure the ability of the vehicle and the experience of the crew on board, alike.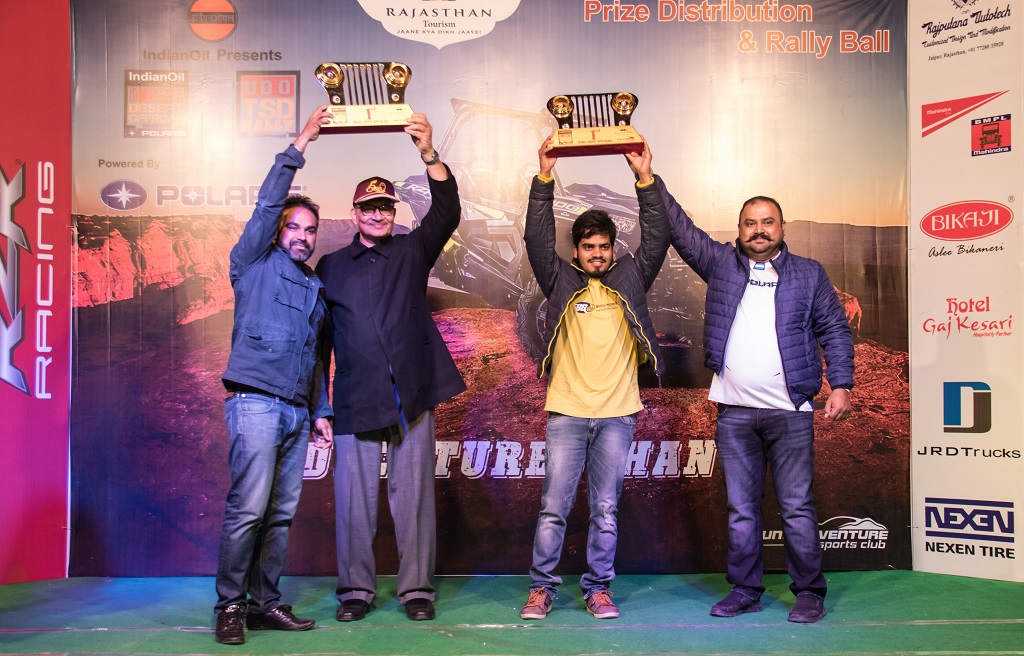 Speaking on the occasion, Mr. Pankaj Dubey, CEO & Director-Eicher Polaris Pvt. Ltd. & Polaris India Pvt. Ltd., said, "Our range of RZR® has continued the tradition of dominating the toughest terrains and the double-victory at the Ultimate Desert Offroad 2016 proves the capabilities of our world class vehicles which have been built to tame the hardest conditions possible. Our vehicle's durability and performance remains unmatched which boosts the driver's confidence to a whole new level. We are extremely happy and proud to have come out with flying colours in this event and I would like to congratulate the winners Kabir Waraich and Raj Singh Rathore who have finished at the top two positions this year."
Commenting on his victory, Rallyist, Kabir Waraich, said, "It is indeed humbling for me to be a winner despite a highly competitive field this year. The event was positive for me and I had a trouble-free rally driving the Polaris RZR® S 800 which was a pleasure to drive. I don't think I could have achieved this feat without Polaris. It was fun to be a part of this event with fellow rallyists and I'd like to congratulate all of them for participating in what has been a very challenging rally for each one of us. We now look forward to the next years' of Ultimate Desert Offroad."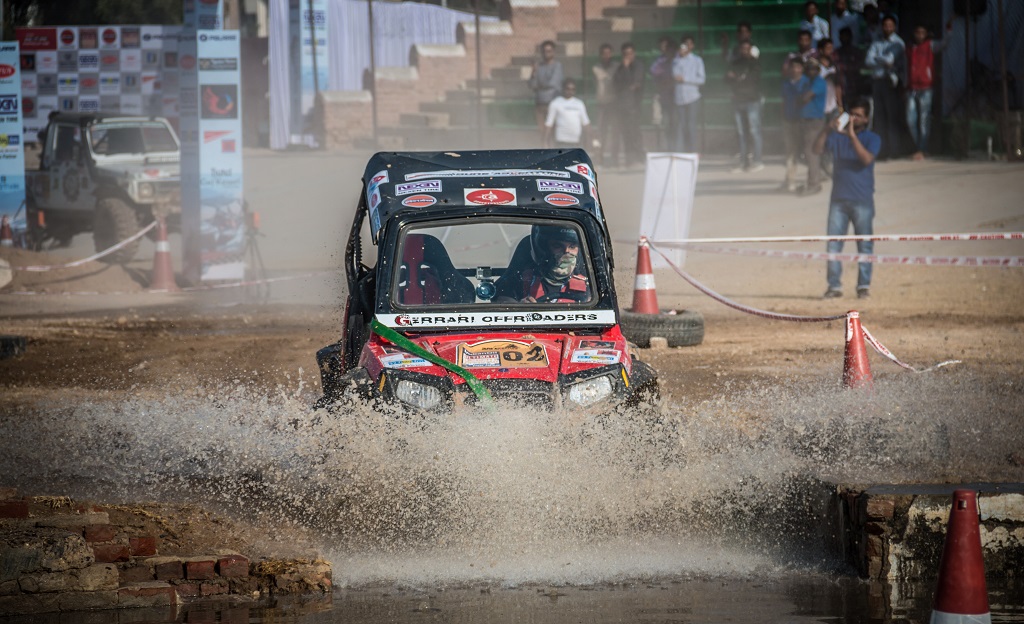 Talking about Offroad challenge, Rallyist, Raj Singh Rathore said, "It felt great to yet again be part of this rally. The terrain was challenging but the Polaris RZR® handled it with ease and offered the smoothest drive even in extreme conditions. I would like to thank Polaris India for their support and congratulate all the fellow drivers who took part in this event and made it a successful one."
The drivers who had participated in the Ultimate Desert Offroad 2016 drove through one of the most challenging trails via towns of Naal, Kolayat and Miakore. Polaris India had participated in this challenging and demanding event with three highly output RZR®'s including two RZR® S 800 and an RZR XP® 1000.
About Polaris India:
Polaris India Pvt. Ltd. was established as a wholly owned subsidiary of Polaris Industries Inc. (USA), (www.polaris.com) which designs, engineers manufactures and markets innovative, high quality Off-Road Vehicles (ORV's), innovative All-Terrain Vehicles (ATVs), the Polaris Ranger®, (for recreational and utility use), Snowmobiles, Motorcycles (Indian® and Victory) and electric powered vehicles. Polaris India Pvt. Ltd. launched its flagship products including ATVs, Polaris Ranger RZR®, Side x Side Vehicles and Snowmobiles in India on 24th August, 2011.
Polaris India, has taken one giant step to revolutionize the Indian market for catering to the very culture of the Indian territory with a wide array of diversified off-road vehicles designed exclusively for our elite customers and various utility use. Polaris India has a strong network of 15 dealerships, 2 International dealerships – Kazakhstan and Nepal, 5 PRS (Polaris Riderz Stop) and 60 Polaris Experience Zones          (Off-Road Tracks) to take the off-road riding culture way ahead. They are state-of-the-art dealerships and offer a workshop for service as well. These dealerships are located at Ahmedabad, Bangalore, Chennai, Cochin, Guwahati, Hyderabad, Indore, Jaipur, Ludhiana, Mumbai, Dimapur- Nagaland, Srinagar, New Delhi, Kolkata and Vijayawada.
Information about line of Polaris products, apparel and vehicle accessories are available at www.polarisind.inor from authorized Polaris India Dealers.