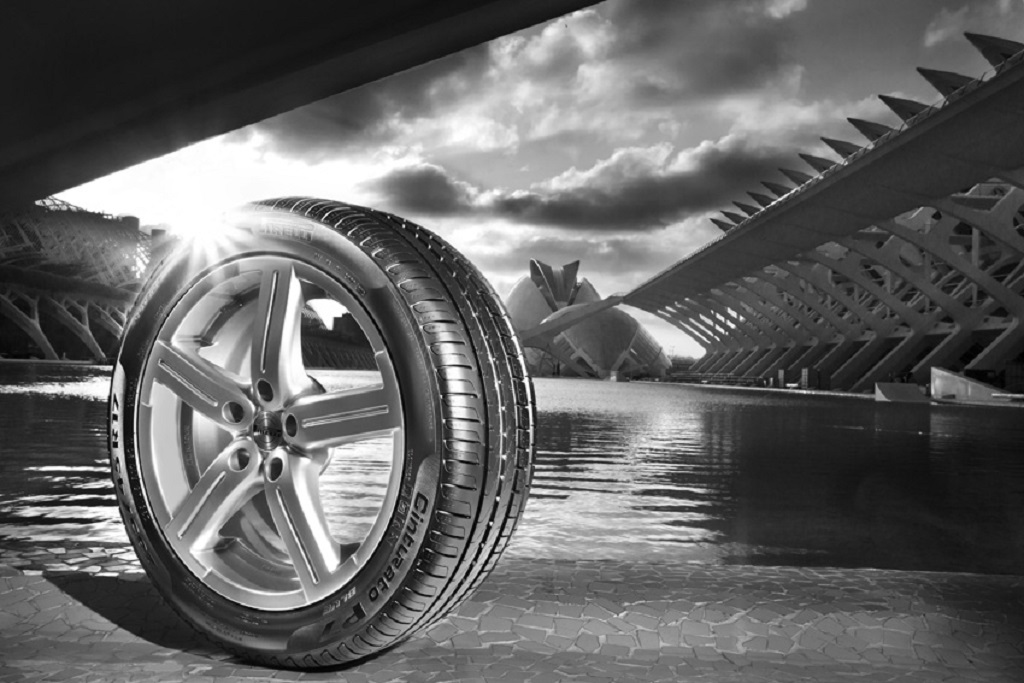 New Delhi, September 05, 2017 – Italian tyre maker Pirelli today opened its first branded retail store in Gurugram, a market known for its penchant for high-end premium vehicles. The new retail store will help Pirelli strengthen its presence in India and will play a pivotal role in facilitating customers tyre buying decision.
The retail showroom is spread across 675 sq. ft. and it highlights vast range of Pirelli Car, SUV and VAN Tyres comprising of the newly launched PZero, Cinturato P7, Scorpion Verde and Scorpion ATR.
The store located at Mini Huda market, Sector 31, Gurugram will offer a gamut of services comprising of automated tyre changing, wheel balancing, 3D wheel alignment, Nitrogen Inflation, batteries support along with other tyre specific services
Inaugurating the Pirelli branded store, Mr.Sanjay Mathur, General Manager for Pirelli Tyres in India, said, "We are ecstatic about the opening up of our first branded retail store in Gurugram. Through this store we will showcase a wide spectrum of tyres to customers along with extending best in class services to them. The store will immensely benefit the customers and will be a one stop shop for all their needs pertaining to Pirelli tyres."
"India has huge growth potential for premium tyres and is an important market for Pirelli and going forward we will be further strengthening our presence in India by launching more such stores in India." Added Mr. Mathur.
Pirelli India has aggressive plans to increase its presence in India with new and high tech service centres across major commercial hubs as well as the hinterlands of the country. In line with its expansion plan the company had recently inaugurated a Pirelli Tyre centre in New Delhi. Pirelli Tyres currently has 3 Showrooms in Delhi, 1 in Mysore and 1 in Mangalore.
About Pirelli:
Established in 1872, Pirelli is one of the world's largest tyre manufacturers. Its production is concentrated in the Consumer segment where, thanks to a distinctive high-end positioning, it holds leading positions at the international level in the Premium and Prestige market segments.
Benefiting from partnerships with leading makers of prestige and premium vehicles, Pirelli is unique in having such a broad range of approved tyres: more than 1900 models to fit every vehicle profile all designed and tested to guarantee perfect road handling. With 19 different manufacturing facilities in 13 countries, Pirelli has a large commercial network (across more than 160 countries), serving mature and emerging markets equally.
Pirelli has a long tradition of making tyres that combine innovation, product quality and a strong brand. The company has always had a keen focus on Research and Development, with its investments in this area amounting annually to approximately 6% percent of Premium sales, one of the highest levels of research investment in the tyre industry. Pirelli continually strives to improve the quality of its products in terms of performance and safety and also environmental impact, in line with the group's green performance strategy. With more than 5.000 patents to its name, the main Pirelli R&D centre is in the group's Milan headquarters although there are another 10 application centres around the world, employing a total of 1400 researchers, 400 of whom are based in Milan.
Pirelli has been supplying racing tyres since 1907 and is now the single-tyre supplier of the world superbike championships and other prestigious, one-make series like the Ferrari Challenge, the Lamborghini Blancpain Super Trofeo Competition and the Maserati Cup. Crucially, the company has also been the Formula 1 as single-tyre supplier since 2011, an activity which has set new challenges in terms of technological innovation and is a key driver of brand value.
Pirelli manufacturing is organised around a sustainable management model that seeks to maintain the highest of internationally-recognized standards. The company's industrial plan, which looks forward to 2020, plans to add to the measures already foreseen in the environmental, social and economic sustainability plan introduced in 2009 to meet the expectations of its many stakeholders.
By virtue of its 140-year long industrial history, Pirelli has also been one of the trailblazers of Italian business culture over the decades. The Pirelli Foundation, set up to promote and share knowledge of the group's cultural, historical and documentary heritage, was established in 2009. Pirelli was also a founding member of HangarBicocca, one of the biggest exhibition spaces for contemporary art in Europe, since its inception in 2004.