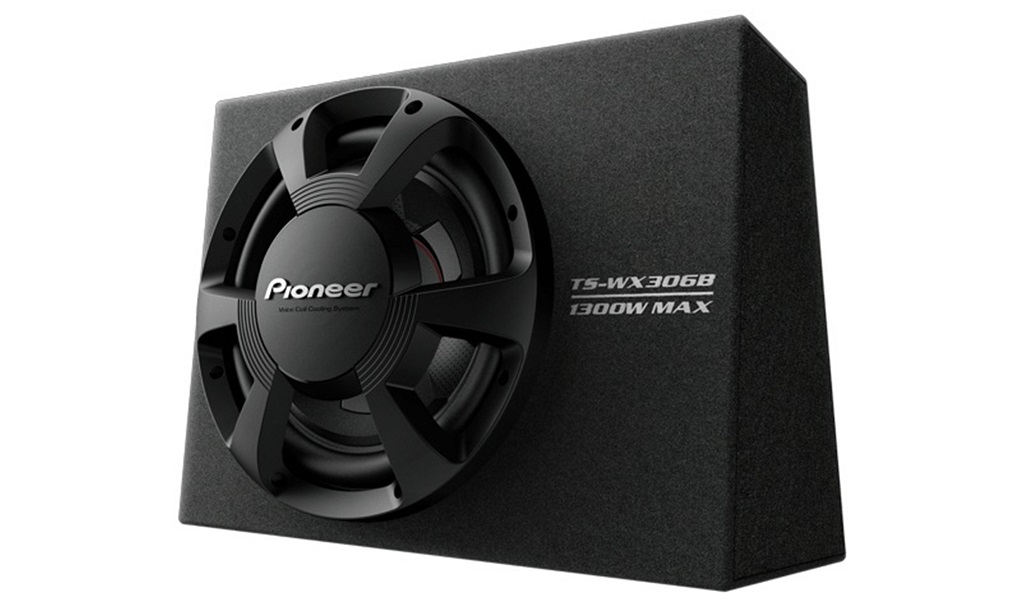 Priced at Rs 7,990, the subwoofers are strategically priced and affordable for the consumers
New Delhi, xxx –Pioneer India Electronics Pvt. Ltd., the leading in-car entertainment systems company, today announced the launch of its new enclosed subwoofers TS-WX306T & TS-WX306B, tube type and box type enclosures.
TX-WX306B box subwoofer and its cylindrical TS-WX306T counterpart are not only more affordable than everbut also share a refreshingly new grille design which is equally functional by protecting the onboard speaker driver.Both the enclosures share the same driver unit with a max wattage of 1300 watts and RMS of 350 watts. Pioneer has used new VCCS (Voice coil cooling system) technology in this driver unit. With VCCS, the heat dissipation mechanism of the unit is made more efficient. With this type of heat dissipation, the unit becomes durable and can handle high power. Another benefit of VCCS is that it helped in reducing the overall weight of the enclosures, which in turn will least affect the car's fuel efficiency.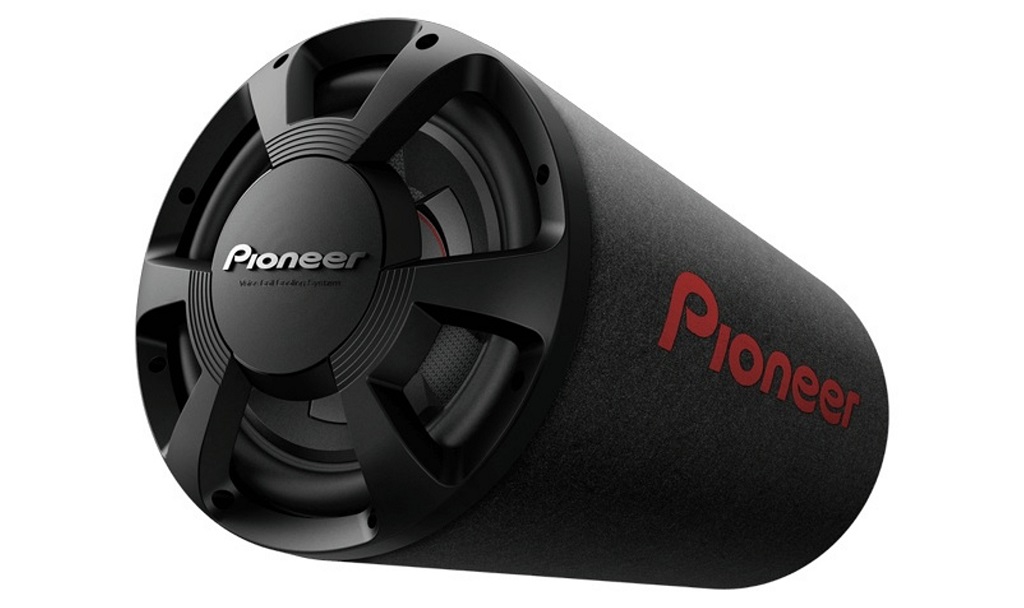 Key Features
TS-WX306B and TS-WX306T
Frequency response 20 – 125 Hz
Size 30 cm
Maximum power input 1300
Nominal input power 350 W
Woofer material Injection-moulded polypropylene (IMPP)
Commenting on the product launch, Mr. Sumit Dudeja, Product Planner, Pioneer India Electronics said, 'Pioneer has a long historyand expertise in sound reproduction. We have always produced best in class car speakers with amazing sound clarity.In current times when most of the cars are pre-fitted with music systems and speakers, one thing that's missing is that extra bass. This can only be fulfilled by adding a subwoofer to the car. Pioneer's new box subwoofer is sealed type & focuses on providing tight punch in the car, whereas the tube subwoofer is ported type & focused towards louder bass. Another major difference between the two is the space consumption. The box subwoofer consumes lesser space in the boot.'
The latest subwoofers has been designed after extensive India focused research and promises to deliver a revolutionary in-car audio experience for discerning customers. Boasting 1300W of audio output that produces a fantastic, undistorted sound, both the subwoofers are playmate in traffic and those refreshing long drives. It also brings a classier appearance that suits all car models.
For installing the subwoofer, external amplifier is also required to power up the subwoofer. Pioneer's two channel amplifier GM-A3702 makes a good combination with the new box and tube subwoofers. Two channel amplifier GM-A3702 is priced at Rs 4,990
About Pioneer India Electronics Pvt Ltd:
Pioneer India is the Indian Subsidiary of Pioneer Corporation, Japan. Incorporated in 2008, Pioneer India's core business covers the car audio and video segments with a diversified range of products focusing on DVD players, home entertainment systems, speakers, DJ Equipment's and car audio-visual solutions. Pioneer India, work in line with the corporate vision, to become a company that works together in 'pursuing innovations one after another'. Pioneer India aims to continuously introduce innovative products that will raise entertainment to the level of pure emotion.