7 Vintage Cars at display from 13 till 15 August  20 ft replica of QutabMinar on display to commemorate Independence Day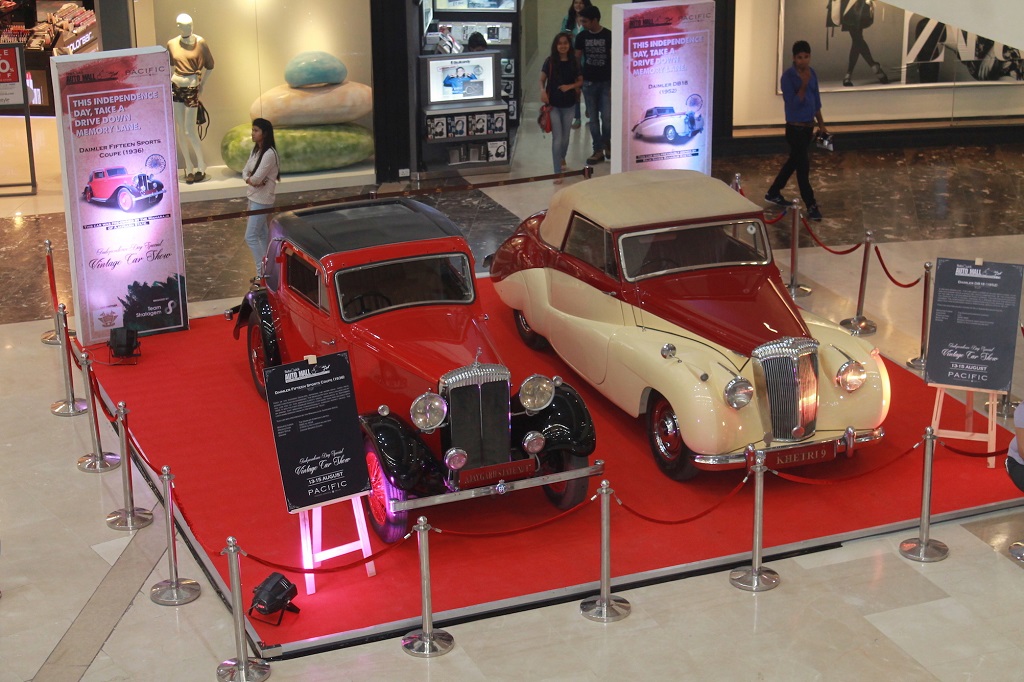 New Delhi, August 14, 2017:It is that time of the year again when the heart of every Indian swell with pride. It's time to commemorate our successful fight for Freedom and remember the countless sacrifices made by our freedom fighters to give us independence. On this special occasion, Pacific Mall, Tagore Garden has announced a long celebration to celebrate India's 71st Independence Day.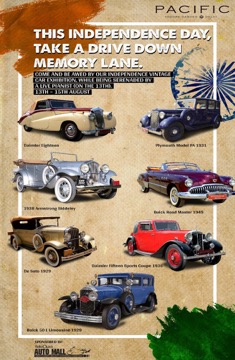 This year for the first time, Pacific Mall brings luxury Auto Arcade –7 vintage cars display. The 7 Vintage cars on display, inassociation withRelio Quick Auto Mall,include 1938 Armstrong Siddeley, Buick Road Master 1949, De Soto 1929, Plymouth Model PA 1931, N nm, Buick 50 L Limousine 1929, Daimler Eighteen or Daimler DB18 1952 (Daimler Consort), Daimler Fifteen Sports Coupe 1936.
Apart from the Car Show this year's highlight is a replica of QutubMinar. The 20 feet high replica and colourful letters in an array of prints and patterns spelling 'India' created at the mall is a perfect selfie point for the customers. The visitors can take a selfie in front of the replica and share their memories by hashtag #qutabminaratpacific.
Speaking on the occasion Mr Salim Roopani, Centre Director, Pacific Mall, Tagore Garden said,"The idea is to steer away from the usual tri-colour decorations but still maintain the essence of the day by celebrating India and the feeling of being an Indian. We want each and every Indian to feel special on our 71st independence therefore want to make their celebration at the mall very memorable. Vintage Cars are of a different league. These cars have played a significant role in shaping social history of the land, and the world in the last 20-30 years has started taking cognizance of this fact. Besides showcasing the vintage vehicles from across the globe, the event also appreciates the challenges of maintaining and restoring the iconic car models.The exhibition will give a chance for enthusiasts to take a closer look at some exclusive collection. We at Pacific Mall make sure that we celebrate festivals and occasions of India with great zest and enthusiasm."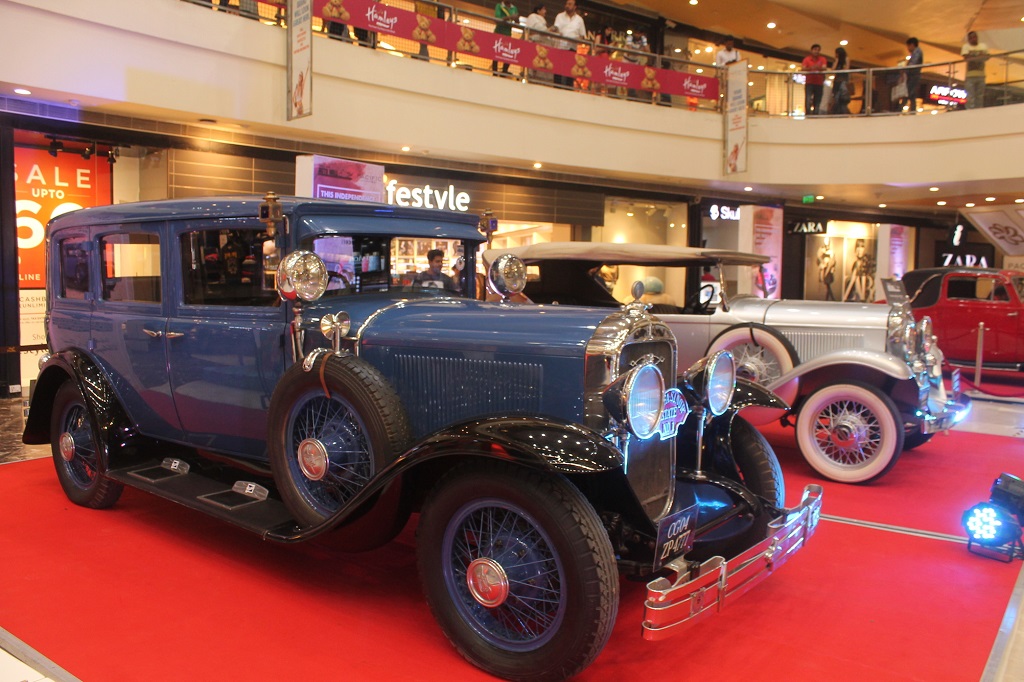 About Pacific Mall, Tagore Garden
One of top premium shopping, entertainment and leisure destinations in Delhi and NCR Region, Pacific Mall is a part of the Pacific India Group, one of the reputed realty and infrastructure developer providing distinctive and specialized services in Real Estate, Hospitality and Education sector. Located in Tagore Garden the Mall is very well located and connected by public and private transport. Pacific Mall not only boasts of more than 130 national and international premium brands in the country today but also is known for its ambience, location, connectivity and the experience it provides, catering to the conscious, updated and discerning customer of today.