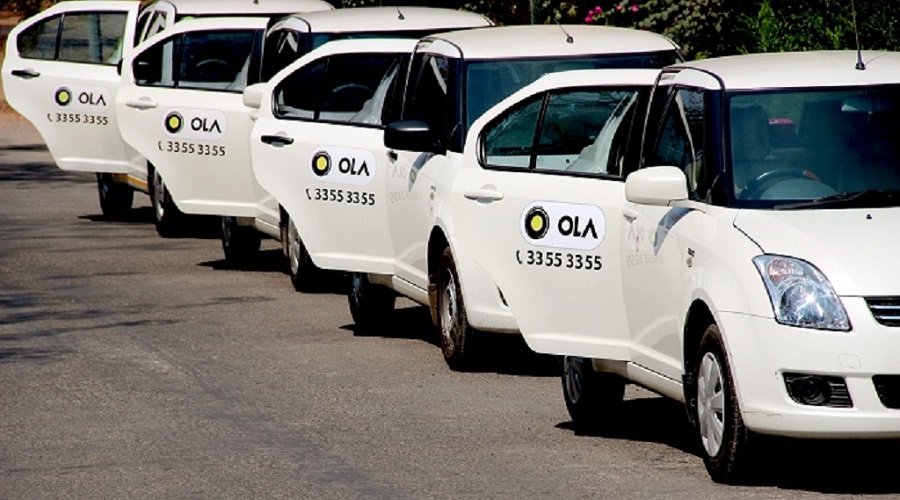 ~ Rapidly expanding to emerging metropolitan cities, lowering entry barrier for millions to avail a cab for local commute ~
With 6 new city launches, Ola Micro is now available in 13 cities across India
Priced at Rs. 6 per kilometer with base fares as low as Rs. 20
 Ola, India's leading mobile app for transportation, today announced the launch of its most popular category, 'Ola Micro,' offering economy AC cab rides at Rs. 6/km in 6 more cities across India. Micro has been launched with base fares starting as low as Rs. 20 and a uniform fare of Rs. 6 per kilometer and Re. 1 per minute.
Ola Micro is now available in 13 cities across India, viz. Delhi, Bengaluru, Mumbai, Chennai, Kolkata, Hyderabad and Pune, including Jaipur, Ahmedabad, Chandigarh, Bhubaneswar, Coimbatore and Guwahati which were launched today, after a phenomenal response from customers in other cities.
Ola Micro fleet will comprise of cars like Datsun Go, Maruti Alto, Hyundai Eon, amongst other compact cars. At just Rs. 6 per kilometer, Ola Micro is India's most pocket friendly AC cab ride.
By bringing Micro to fast growing Tier II markets, Ola is making an AC cab ride affordable for millions of Indians who will potentially take their first cab ride with this category. In cities like Jaipur, Ahmedabad, Chandigarh, Bhubaneswar, Coimbatore and Guwahati, which are popular tourist and economic centres, affordable, yet reliable mobility options are limited. Ola Micro offers AC cab rides with low ETAs (Estimated Time of Arrival (ETAs) for customers, available in under 5 minutes in most parts of the city.
Raghuvesh Sarup, Chief Marketing Officer and Head of Categories at Ola said, "Transportation is all about building innovative use-cases to solve for unique customer needs. Ola Micro is our very own Made for India offering, which is enabling low cost AC cab travel for millions, like never before. It solves for India's need for affordable mobility, especially for short distances. Cities like Jaipur, Ahmedabad, Chandigarh, Bhubaneswar, Coimbatore and Guwahati, are experiencing rapid economic growth and hold tremendous potential to grow as Metros of tomorrow. Understanding the unique needs of customers in these cities, we are confident of fuelling the continued growth of these ambitious Tier II cities and we believe this will be a significant step towards our mission of building mobility for a billion Indians."
Ola Micro's unprecedented growth stems from the need for low cost, affordable mobility options in our cities. Ola Micro alone, in its first 3 weeks since launch, crossed the daily bookings that Ola as a platform did in 3 years and is estimated to be well over 50% the size of competition in such a short span of time.
Ola Micro Fare Table –
| | | | |
| --- | --- | --- | --- |
| City name | Base Fare | Per km Fare | Ride Time |
| Jaipur | 22 | 6 | 1 |
| Ahmedabad | 20 | 6 | 1 |
| Chandigarh | 22 | 5 | 1 |
| Bhubaneshwar | 40 | 6 | 1 |
| Coimbatore | 30 | 6 | 1 |
| Guwahati | 39 | 6 | 1 |
About Ola
Founded in Jan 2011 by IIT Bombay alumni Bhavish Aggarwal and Ankit Bhati, Ola (formerly Olacabs), is India's most popular mobile app for transportation. Ola integrates city transportation for customers and driver partners onto a mobile technology platform ensuring convenient, transparent and quick service fulfilment. Ola is committed to its mission of building mobility for a billion people. Using the Ola mobile app, users across 102 cities can book from over 350,000 cabs and 80,000 auto-rickshaws and taxis. Ola has also introduced a range of shared mobility services on its platform like Ola Shuttle and Ola Share for commute and ride-sharing respectively. The app is available on Windows, Android and iOS platforms. In early 2015, Ola acquired TaxiForSure, India's second largest cab aggregator, which continues to operate as an independent brand. Please visit www.olacabs.com for more information.