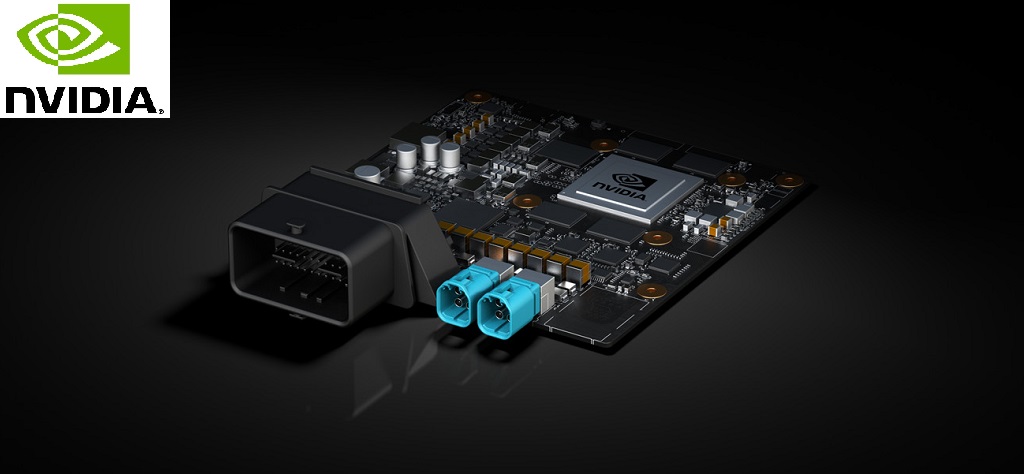 New DRIVE PX 2 to Provide In-Vehicle Driving, Mapping for Baidu's Autonomous Car
NVIDIA today unveiled a palm-sized, energy-efficient artificial intelligence (AI) computer that automakers can use to power automated and autonomous vehicles for driving and mapping.
The new single-processor configuration of the NVIDIA® DRIVE™ PX 2 AI computing platform for AutoCruise functions — which include highway automated driving and HD mapping — consumes just 10 watts of power and enables vehicles to use deep neural networks to process data from multiple cameras and sensors. It will be deployed by China's Baidu as the in-vehicle car computer for its self-driving cloud-to-car system.
DRIVE PX 2 enables automakers and their tier 1 suppliers to accelerate production of automated and autonomous vehicles. A car using the small form-factor DRIVE PX 2 for AutoCruise can understand in real time what is happening around it, precisely locate itself on an HD map and plan a safe path forward.
"Bringing an AI computer to the car in a small, efficient form factor is the goal of many automakers," said Rob Csongor, vice president and general manager of Automotive at NVIDIA. "NVIDIA DRIVE PX 2 in the car solves this challenge for our OEM and tier 1 partners, and complements our data center solution for mapping and training."
More than 80 automakers, tier 1 suppliers, startups and research institutions developing autonomous vehicle solutions are using DRIVE PX. DRIVE PX 2's architecture scales from a single mobile processor configuration, to a combination of two mobile processors and two discrete GPUs, to multiple DRIVE PX 2s. This enables automakers and tier 1s to move from development into production for a wide range of self-driving solutions — from AutoCruise for the highway, to AutoChauffeur for point to point travel, to a fully autonomous vehicle.
The new small form-factor DRIVE PX 2 will be the AI engine of the Baidu self-driving car. Last week at Baidu World, in Beijing, NVIDIA and Baidu announced a partnership to deliver a self-driving cloud-to-car system for Chinese automakers, as well as global brands.
"Baidu and NVIDIA are leveraging our AI skills together to create a cloud-to-car system for self-driving," said Liu Jun, vice president of Baidu. "The new, small form-factor DRIVE PX 2 will be used in Baidu's HD map-based self-driving solution for car manufacturers."
NVIDIA DRIVE PX is part of a broad family of NVIDIA AI computing solutions. Data scientists who train their deep neural networks in the data center on the NVIDIA DGX-1™ can then seamlessly run on NVIDIA DRIVE PX 2 inside the vehicle. The same NVIDIA DriveWorks algorithms, libraries and tools that run in the data center also run in the car.
This end-to-end approach leverages NVIDIA's unified AI architecture, and enables cars to receive over-the-air updates to add new features and capabilities throughout the life of a vehicle.
Product Specifications
NVIDIA DRIVE PX 2 is powered by the company's newest system-on-a-chip, featuring a GPU based on the NVIDIA Pascal™ architecture. A single NVIDIA Parker system-on-chip (SoC) configuration can process inputs from multiple cameras, plus lidar, radar and ultrasonic sensors. It supports automotive inputs/outputs, including ethernet, CAN and Flexray.
Availability
The new single-processor DRIVE PX 2 will be available to production partners in the fourth quarter of 2016. DriveWorks software and the DRIVE PX 2 configuration with two SoCs and two discrete GPUs are available today for developers working on autonomous vehicles. More information is available at www.nvidia.com/drive.
About NVIDIA
NVIDIA (NASDAQ: NVDA) is a computer technology company that has pioneered GPU-accelerated computing. It targets the world's most demanding users — gamers, designers and scientists — with products, services and software that power amazing experiences in virtual reality, artificial intelligence, professional visualization and autonomous cars.