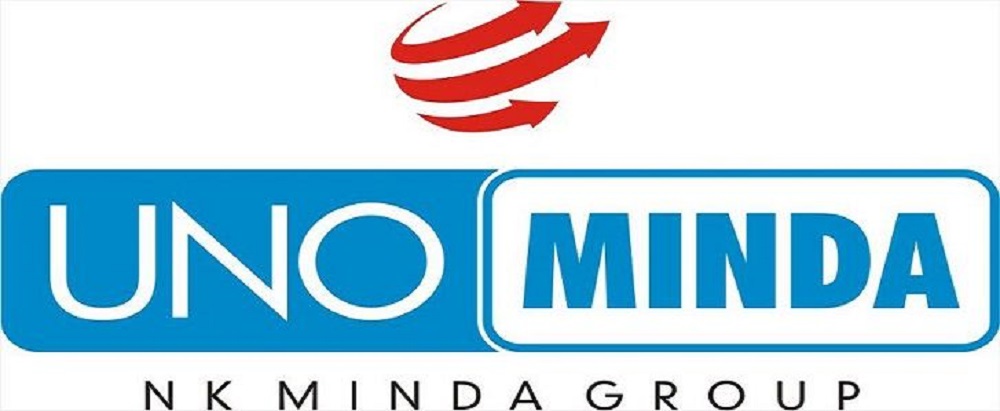 FY17 Consol. Revenue crosses Rs 3500 Cr with EBITDA Margin of 10.94% 
FY 2017 consolidated Revenue Rs. 3505 Cr
FY17 Consolidated PBT grew by 67% YoY to Rs. 222 Cr
Consolidated EBITDA Margin 10.94% in FY17as against 9.41% in FY16
Consolidated PAT after MI for FY17 at ₹168 Cr, a growth of 51%  
                                        Minda Industries Limited (Consolidated Results)                                             (₹. Cr)
Particulars
Q4 FY17
Q4 FY16
YoY%
FY2016-17
FY 2015-16
YoY%
Revenue
948.05
 717.32
32%
3,505.03
2,527.34
39%
EBITDA
110.78
81.52
36%
383.59
 237.82
61%
Margin (%)
11.69%
11.36%
32bps
10.94%
9.41%
153 bps
PBT *
71.23
49.70
43%
222.45
 133.50
67%
Margin (%)
7.51%
6.93%
58 bps
6.35%
5.28%
106 bps
PAT after MI
57.78
42.55
36%
168.08
 111.14
51%
Margin (%)
6.09%
5.93%
16 bps
4.80%
4.40%
40 bps
EPS (diluted) Rs.
7.25
5.36
35%
21.08
13.99
51%
(*Before Exceptional item)
Gurgaon – May 16, 2017 – Minda Industries posted stupendous results for Q4 FY17 & FY2016-17. MIL consolidated has posted record revenues of ₹3505 Cr with highest ever Margin (EBITDA %) of 10.94% and PAT (after MI) of ₹ 168 Cr. For Q4 2016-17 the consolidated revenues  stood at ₹ 948 cr with EBITDA of ₹111 cr (EBITDA margin 11.69%) and PAT (after MI) of ₹58 cr (Highest Ever,  crosses ₹50 Cr for the  first time)
The consolidated revenue stood at ₹ 3505 Cr for FY2016-17 as against ₹ 2527 Cr in FY16 recording a growth of 39 % YOY. Consolidated EBITDA of the consolidated entity stood at ₹ 384 cr for FY17 as against ₹ 238 cr. for FY16, a growth of 61% year on year. EBITDA margin has expanded by 153 basis points to 10.94% for FY2016-17 from 9.41% for 2015-16.  PBT (before exceptional Item) for the consolidated entity grew to     ₹ 222 Cr for FY17 as against ₹133 Cr for FY16, growth of 67% year on year. PAT (after Minority Interest) increased by 51% year on year to ₹ 168 Cr in FY17 from ₹ 111 Cr in FY16. PAT (after MI) margin at 4.80% in FY17 from 4.40% in FY16, an expansion of 40 bps.
EPS for the company for FY 2017 ₹ 21.08 per share as compared to ₹ 13.99 per share in FY16.
The company has announced final dividend of 50% of face value (₹ 2), in addition to the interim dividend of 60% of face value (₹ 2 per share). The total dividend for the year is 110% of Face Value, which corresponds to ₹ 2.20 per share.
Consolidation Update
Asean Business has become 100% subsidiary with effect from April 01, 2017.
Business Update for Q4 FY17
A new plant of Minda Kyoraku (Blow Moulding) is being set up in Gujarat.
Joint venture entered into with TT Electronics, Taiwan for Driving Assistance Products & System (DAPS) and manufacturing facility being set up at Manesar.
Joint venture with Katolec for Electronics System Design & Manufacturing (ESDM) and Plant to be set in in Pune.
About Minda Industries Limited:
Minda Industries Limited (MIL) is a flagship Company of UNO MINDA Group. UNO MINDA, a technology leader in Auto Components Industry is a leading supplier of proprietary automotive solutions to OEMs as Tier-1. It manufactures automobile components for Original Equipment Manufacturers (OEMs). It is an INR 56 billion (US$ 875 million) Group as in 2016-17 and is rapidly expanding with increased market share across all its product lines.
The Group is a global player in the automotive sector with overseas manufacturing facilities in Indonesia, Vietnam, Spain, Mexico, Morocco & Colombia as well as Design Offices in Taiwan, Japan & Spain. It has over 50 manufacturing plants globally and has JVs/Technical Agreements with world renowned manufactures from Japan, Italy and Taiwan. Its endeavor is to deliver high technology and quality products to its valued customers globally.