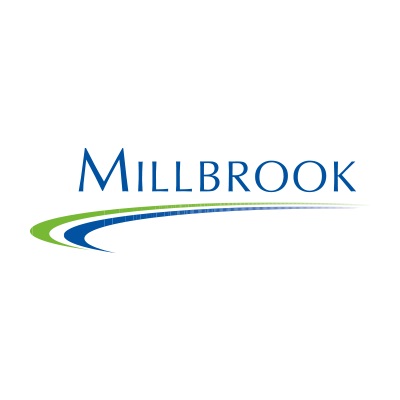 May 2017:
The pioneer of indoor tyre and vehicle testing to create a new, unique laboratory bextending existing facilities
Wet, dry (including split friction), ice and snow surfaces will be available in one facility year-round, saving customers time and money
Once construction is finished, the site will be the leading location for tyre certification and labelling
Millbrook Group has today announced an ambitious expansion of its Test World site in Finland, which will see it become Europe's leading location for tyre testing. The project will increase the capacity for testing on natural snow and ice, and introduce wet and dry braking, aquaplaning and split friction surfaces.
Customers can already test tyres and vehicles on natural snow at Test World twelve months of the year. The site currently has two indoor winter test facilities which can be used in the milder months when the outdoor snow and ice tracks are not available. The proposed expansion will create three additional indoor areas, doubling the amount of indoor testing space.
The wet and dry braking facility will open Test World to a new market, attracting customers who wish to test winter tyres on wet and dry surfaces as well as on snow and ice. The length of the extended facility will allow Test World to test brakes on passenger cars at higher speeds than possible in the existing space. The adjustable temperature and humidity will give an advantage to development, certification and labelling testing for tyres by allowing greater environmental control.
Once complete, this remarkable laboratory will provide the majority of objective tests required by tyre manufacturers at one facility, year-round. The results of tests conducted indoors on natural snow at Test World are comparable to outdoor results, and so tyre manufacturers now have more of an appetite for such tests. New garages will be added as part of the expansion to support the increased number of tests.
The continued expansion of the facilities at Test World is a priority for Millbrook Group. It strengthens the Group's position as the world's leading tyre and vehicle testing provider, as well as enabling it to save customers time and money by offering more services at a single location.
Time to market remains important to both tyre and vehicle manufacturers. Test World's Indoor facilities allow testing to be performed in Europe reliably in controlled conditions at any time of the year. Test World's leading know-how and management of the testing surfaces ensure excellent, real-world results.
"This expansion is something our customers have been asking us for and we are pleased to confirm such ambitious plans for extending our current facilities," said Janne Seurujärvi, Managing Director, Test World. "The investment will strengthen our position as the world's leading tyre testing site for cold temperature testing. The new capabilities will allow us to provide a fuller service to our current and prospective customers, ultimately saving them time and money by providing more services on a single site."
"Test World is already an immensely popular site, providing cutting edge testing facilities and services to tyre manufacturers, and a key part of Millbrook Group's offering to the market. We expect this news to be warmly received by our customers, who look to our engineering expertise to complement their testing and development requirements," said Alex Burns, President of Millbrook Group.
Millbrook Group will be exhibiting at the Automotive Testing Expo, taking place in Stuttgart from 20-22 June. Visit Stand 1340 to meet the team.