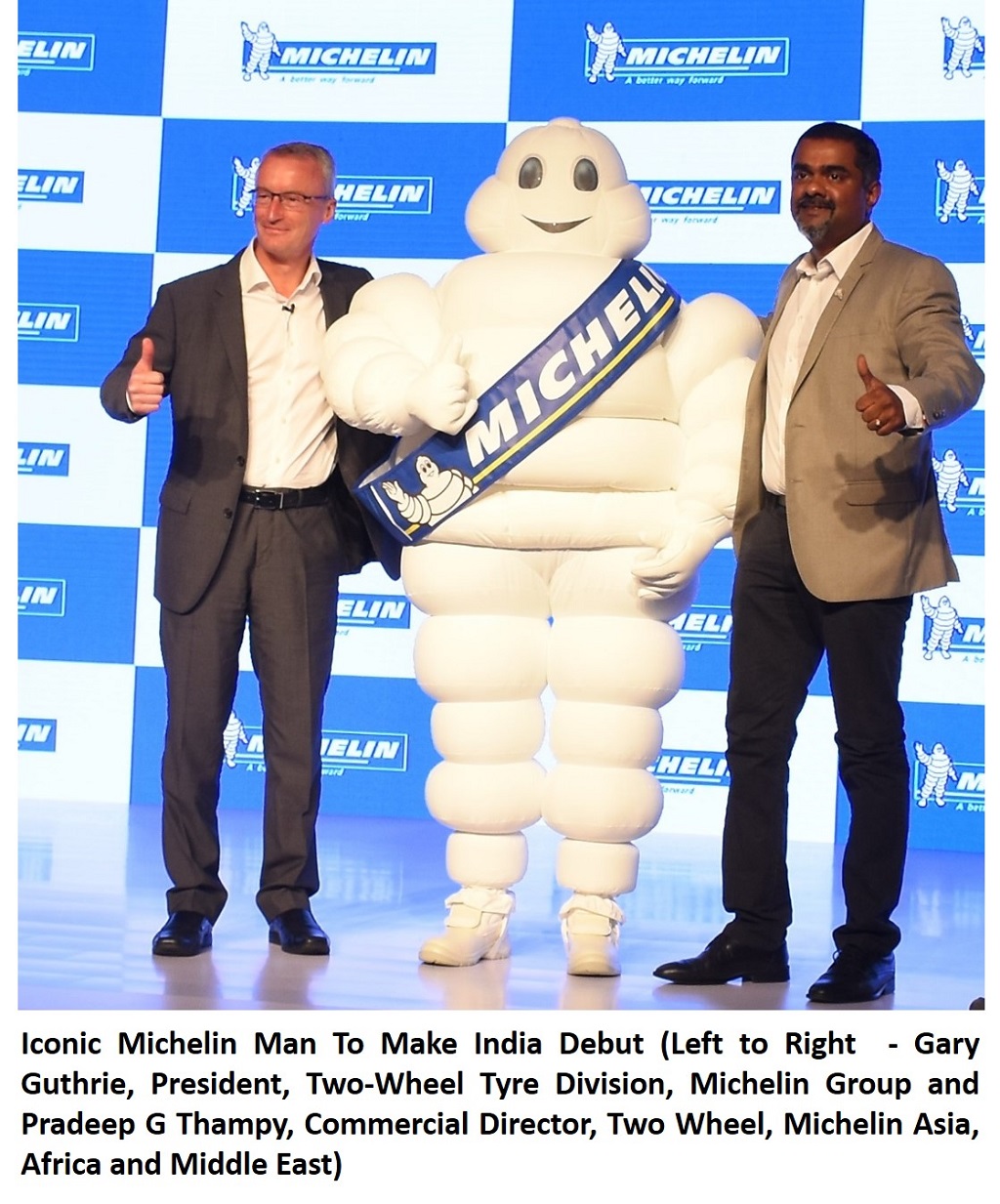 MICHELIN, the world's leading tyre technology leader today announced the launch of its first television commercial in the country. Themed 'Safely Ahead' this pan India campaign with the iconic Michelin man will make its debut on Indian television channels soon.
The campaign, which has been produced for Television as well as for digital advertising, will highlight Michelin's ability to provide safer mobility for motorcyclists and scooter riders thanks to its technological knowhow and its 125-year history of delivering landmark innovations.
The campaign centers around three elements that Indian riders negotiate daily while using their motorcycles and scooters:
Bad roads: dictate the fitment of robust tyres.
Wet roads: require good grip.
Braking: stopping ability to minimise braking distances.
During the unveiling of the campaign in Mumbai India, Gary Guthrie President of Michelin 2-Wheel Tyre Division, said: "We recognize that the young generation of India today, are always mobile and desire better and safer performance from their bikes. Our Michelin Man, 'Safely Ahead' campaign illustrates how our two wheel tyres designed specifically for Indian riders, comes with unbeatable all-round safety, road-holding, braking and overall riding pleasure that they expect from Michelin." He further added, "One of our strategic two wheel growth objective in India is to strengthen our position in one of the fastest growing markets in the world. The 'Safely Ahead' campaign is an effort towards achieving this key objective."
The TV advertisements will be seen on major national cable networks in India that would include general entertainment, movies and sports channels. It will also be aired on major regional channels across the country.
The campaign was conceptualized by Publicis India. In Efecto, the French 3D animated film specialist executed the animation.