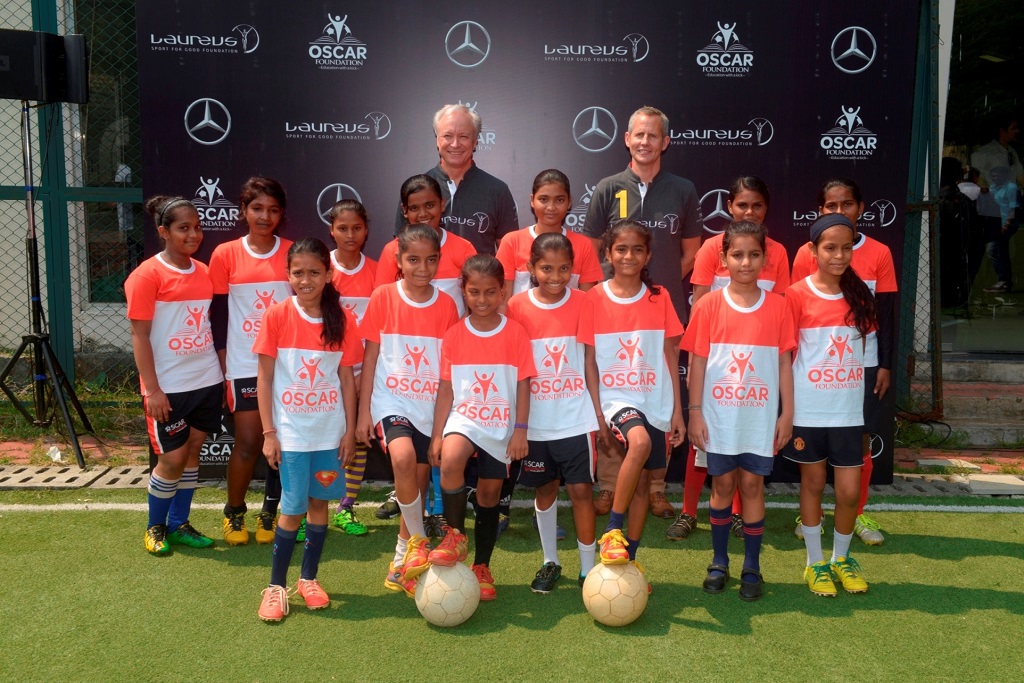 Mercedes-Benz India teams up with Laureus Sport For Good to fund two sport
based programmes in India
Partnership aims to improve the lives of children and young people in disadvantaged communities using sport as a tool for positive social change
Mercedes-Benz India to also support various social initiatives under its 'Mercedes for India' philosophy, influencing education and environmental sustenance.
Mercedes-Benz, the most celebrated luxury automobile brand in India, today chartered a new path to contribute back to society. Mercedes-Benz has associated with Laureus Sport for Good in India, using the power of sport to help underprivileged children overcome social challenges. The new partnership will see Mercedes-Benz funding two Laureus-supported programmes in the country, OSCAR and YUWA.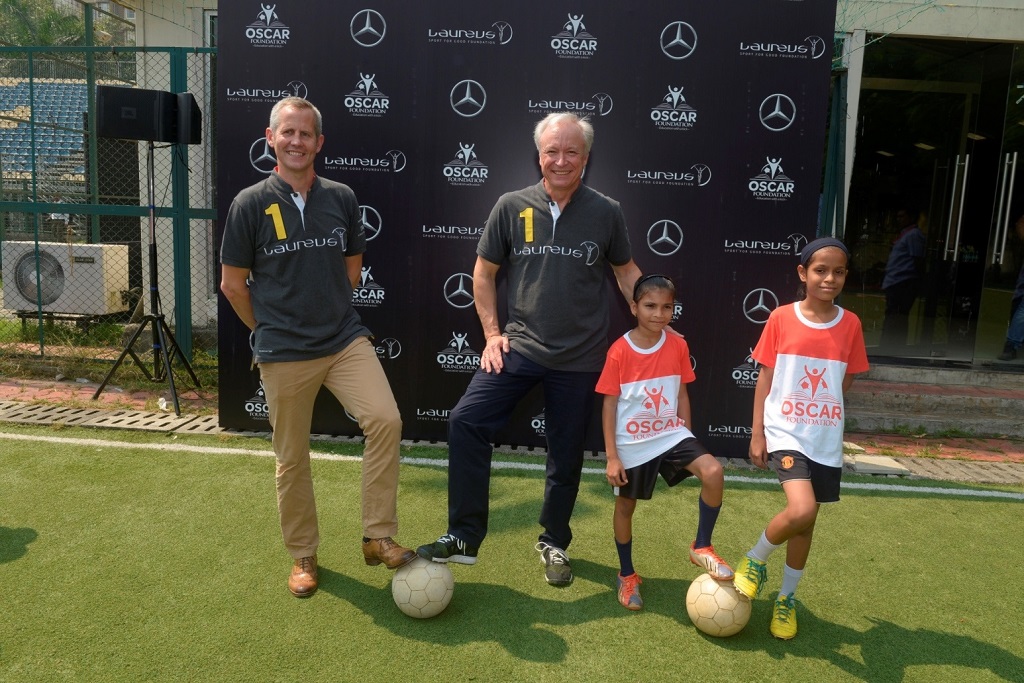 The collaboration will see the two sport for development programmes located in Mumbai and Jharkhand benefit from support to reach more children, empower and develop young women and girls, using sport to encourage themselves to reach their potential in life.
The announcement continues Mercedes-Benz India's philosophy of taking a social responsibility lead, promoting education as a key pillar of societal engagement and development.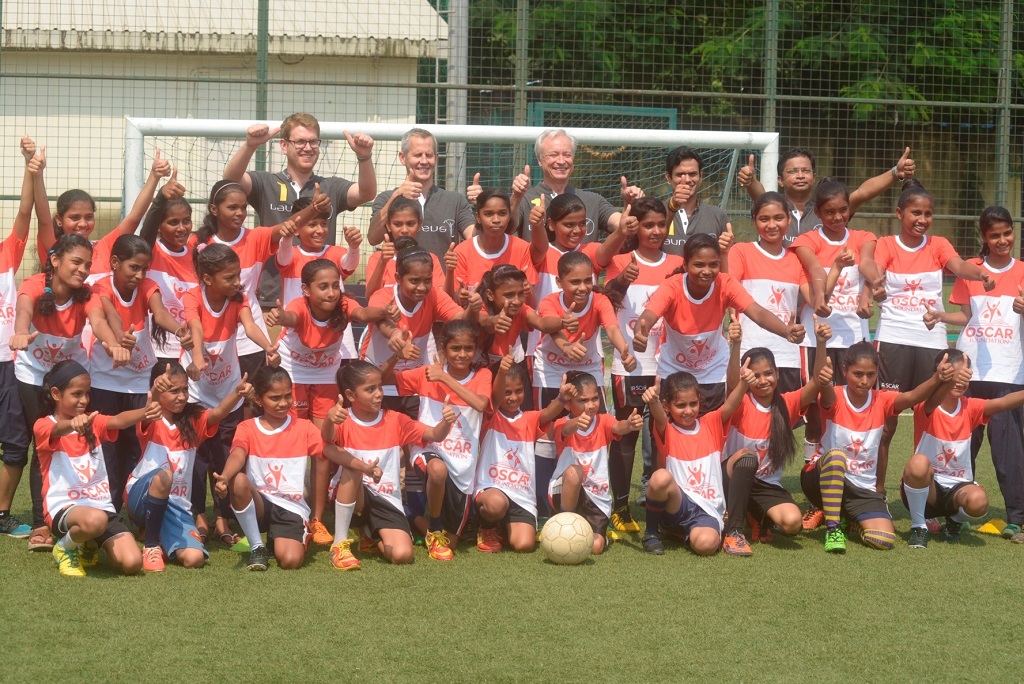 Laureus Sport for Good supports sport for development programmes which improve the lives of children and young people in disadvantaged communities. The organization helps the youth achieve the best with their given potential focusing on women and girls to promote equality, empowerment and safety.
Roland Folger, Managing Director & CEO, Mercedes-Benz India commented on the association, "As inventors of the automobile, Mercedes-Benz has been creating mobility solutions and driving positive change in the lives of people across the world. As a responsible corporate citizen, at Mercedes-Benz we have a philosophy of social contribution, and call it 'beyond business'. Pursuing this philosophy, we have decided to associate with our global partner Laureus Sport for Good in India, and use the power of sport as a social development tool. Believing in the ideology of creating a better future for everyone, Mercedes-Benz firmly supports creation of such opportunities for children and adolescents who have the potential to make the world a better place. As we grow in this dynamic country, we are glad to partner with Laureus and support OSCAR and YUWA, supporting them in making a positive change in the lives of children and young people."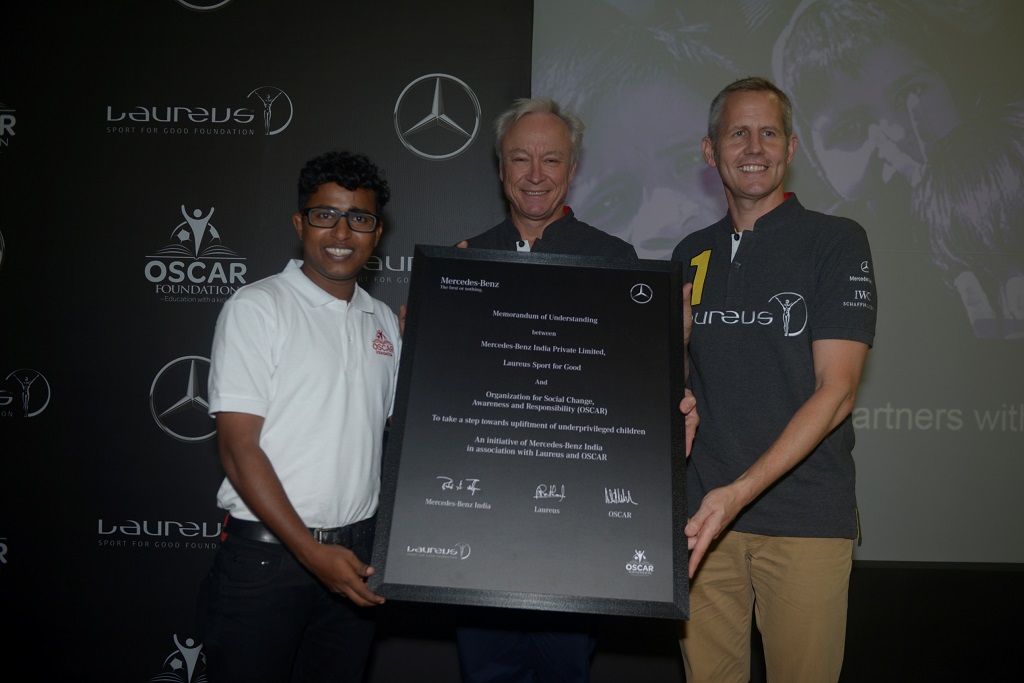 Sean Fitzpatrick, Chairman of Laureus World Sports Academy, said: "This is a major boost for the work Laureus does in India and the partnership with Mercedes-Benz India will have a dramatic effect on how many young people we are able to help. We are delighted to support two new promising programmes OSCAR and YUWA which will have a deep impact on the girls in these communities and further prove how sport can change lives."
Through the partnership, Laureus Sport for Good will offer its expertise in the Sport for Development sector, assisting OSCAR and YUWA with research, evaluation and support both organizations in their efforts to use sport as a tool to end violence, discrimination and disadvantage among Indian youth.
OSCAR and YUWA will be developing research proposals which would serve to develop knowledge, understanding and best practices in the sport for the development of the community.
Ashok Rathod, Founder and Director, OSCAR Foundation commented, "We are very excited to work with two great organizations like Mercedes and Laureus sport for good. For our work to be recognized by them is a great achievement for the OSCAR Foundation. Coming from low income families, there are many serious issues that young girls are faced with today, gender inequality, child marriage and the high risk of being sent to work at a very young age, at the expense of their education. We know that sport has the power for social change, working across 8 slum communities in Mumbai, this partnership is going to tackle these issues and give 240 underprivileged girls the confidence and life skills needed to complete their education and become active roles models for their own community development."
Mercedes-Benz supported programmes through OSCAR (Organisation for Social Change Awareness and Responsibility):
OSCAR's principle aim is to deliver life skills training through the medium of sport to girls from economically and socially challenged communities. With support from Laureus and Mercedes-Benz, OSCAR propose to support this aim by upscaling their girls' football and life skills programme across Mumbai. This project educates girls about key social and community issues through playing football and participating in specially designed interactive games.
This support will allow OSCAR to grow its programme from one hub in South Mumbai to four new slum communities around the city:
• Mahalaxmi |Mahim West (Dharavi) |Jogeshwari (Bharat Nagar) | Thane
Mercedes-Benz supported programmes through YUWA:
YUWA uses girls' team sports as a platform for bringing social development in rural India. Utilizing the power of football to teach girls key life skills, YUWA operates in Jharkhand. Through an innovative school and education based methodology, the organization provides key leadership opportunities which enable the girls to take a responsibility for each other as a group. This in result directly leads to increased attendance at school as well as increased health outcomes. Another key focus of YUWA is to ensure that the girls are not married at an early age, providing the opportunity to continue education and build a bright future for them.
Apart from funding infrastructural expenses, the partnership will also enable YUWA to continue providing the vital educational support through the on-site school. This school will ensure that the girls who participate are able to make a better future for themselves.
Through the association with Laureus, Mercedes-Benz India reiterates its commitment towards society and its philosophy which is beyond business.