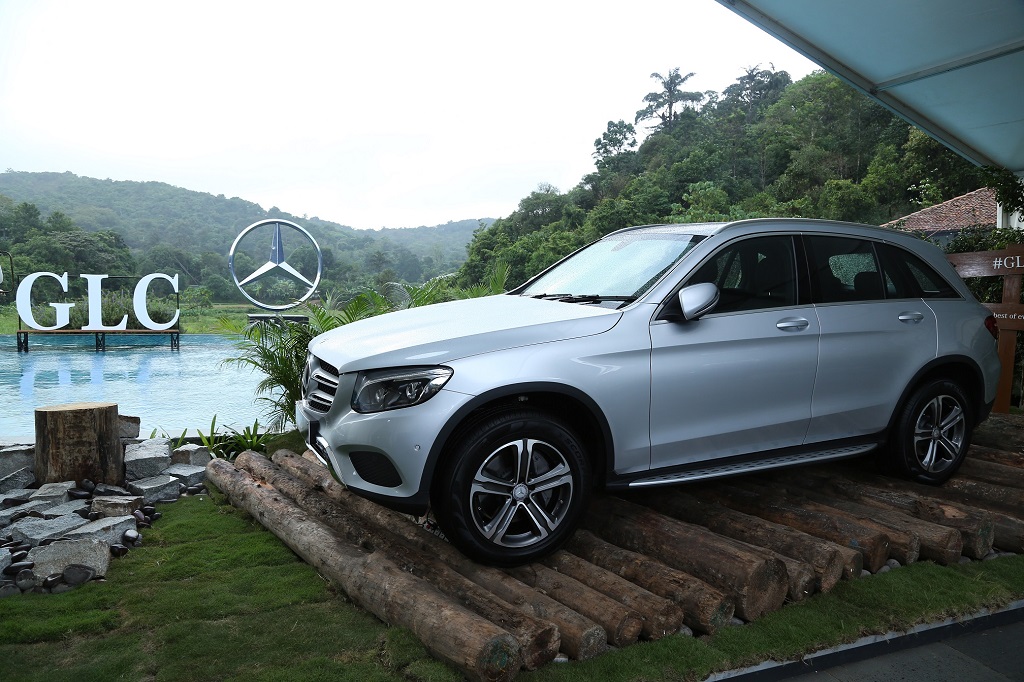 Strong growth pan-India off-set the continued challenges in the Delhi NCR market; Delhi NCR dealer partners continued to be negatively impacted by the restriction on diesel vehicle registration above 2000 cc
Despite significant market challenges, a robust preference for the Three Pointed Star reiterates the brand's strong market equity, resultant of a sustained customer centric approach
Strong consumer sentiment was aided by a comprehensive brand experience as well as a diverse product portfolio comprising of luxury sedans, New Generation Cars, SUVs and Dream Cars
6,597 units sold in the January to June 2016 period, a flat year-on-year growth (January to June 2015: 6,659 units)
The E-Class remained the highest selling model for Mercedes-Benz across the model range, the GLE remained the highest selling SUV
Waitlist continues for the flagship S-Class and the exquisite MercedesMaybach S-Class luxury sedans, the newly launched SUVs (GLC, GLS) and the GLE
In H2 2016, Mercedes-Benz will see some key growth initiatives
India's largest luxury car maker, Mercedes-Benz, continued its strong momentum in the luxury car segment, despite facing ongoing market restrictions. Mercedes-Benz India registered a sale of 6,597 units in the January to June 2016 period. This continued sales momentum firmly reiterates the customer preference for the Three Pointed Star in India, which is resultant of a highly focused customer centric strategy. This sales performance becomes even more significant against the backdrop of the diesel ban in the key Delhi and NCR market, in force for more than 6 months.
Roland Folger, Managing Director & CEO, Mercedes-Benz India, commented "We are quite satisfied with our overall sales performance in the first six months of the year, despite facing market challenges throughout the first half year. This further strengthens the fact that luxury car buyers overwhelmingly prefer Mercedes-Benz. With our customer-centric approach, we have been successful in retaining the loyalty of our discerning patrons while introducing new customers to the brand. The sales growth would have been much higher and in double digit had we not lost sales in the important Delhi NCR and Kerala markets. Having said that, our 'consumer first' approach will continue to guide all our planned activities for 2016 and we will strive to delight our consumers and fans alike."
Mr. Folger further added, "The second half of the year promises to be extremely exciting, as there is a pent-up demand for our products and we are hoping for a positive decision. We will witness some of the most fascinating product introductions including the ones without a predecessor, rolling-out some industry benchmark service initiatives, further expand  our network into new markets, as well as some key growth announcement for Mercedes-Benz. We are keenly looking forward to a long-term policy roadmap for the auto industry, which is a key contributor to India's GDP and 'Make in India' campaign."
Mercedes-Benz India provides complete peace of mind to customers with its innovative service and finance programmes. Mercedes-Benz is the only luxury car brand that offers 2 years standard warranty and additionally a one Year Star Care program as standard. Customers can also avail benefits from the extended warranty for the 4th year, with no mileage restriction. Mercedes-Benz Financial Services offers a full range of unique finance and insurance products providing unparalleled value to our customers. These unique programmes comprise of, among others, Star Agility, Corporate Star Lease and Star Finance.