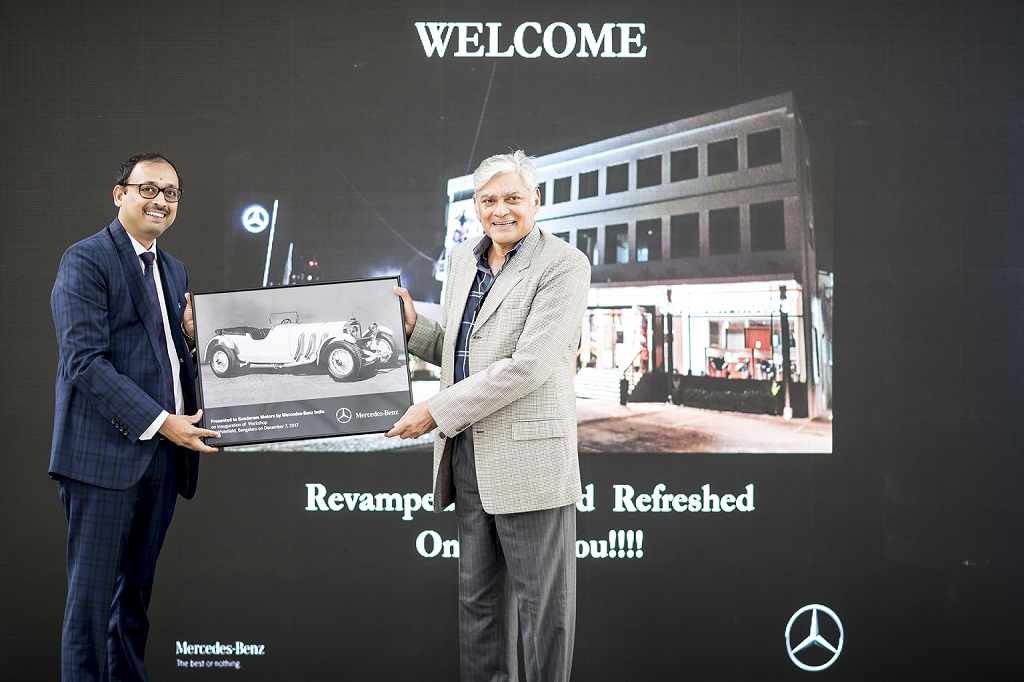 Sundaram Motors sets a new landmark in the Bengaluru's thriving Whitefield area with this world-class service facility
Key highlights: Total investment of INR 5 Crores | Spread across a lavish 80,000 sq. ft. to service the entire range of Mercedes-Benz cars | 7 bays dedicated for maintenance and repair
Sundaram Motors Hoodi is equipped to service up to 2,500 cars per annum
27 professionally trained staff to ensure maximum customer satisfaction by providing the renowned Mercedes-Benz brand and ownership experience
"Premier Express Service" to be started soon to enable IT professionals to get their cars serviced while they work remotely from the Wi-Fi enabled customer lounges and enjoy fresh roasted coffee.
The entire facility was created in a span of only seven months
Bengaluru: Mercedes-Benz, India's largest luxury car maker, inaugurated its latest luxury car workshop in Hoodi, Bengaluru. The state-of-the-art luxury facility was inaugurated by Santosh Iyer, Vice President – After-Sales & Retail Training, Mercedes-Benz India and Sharath Vijayaraghvan, Executive Director Sundaram Motors.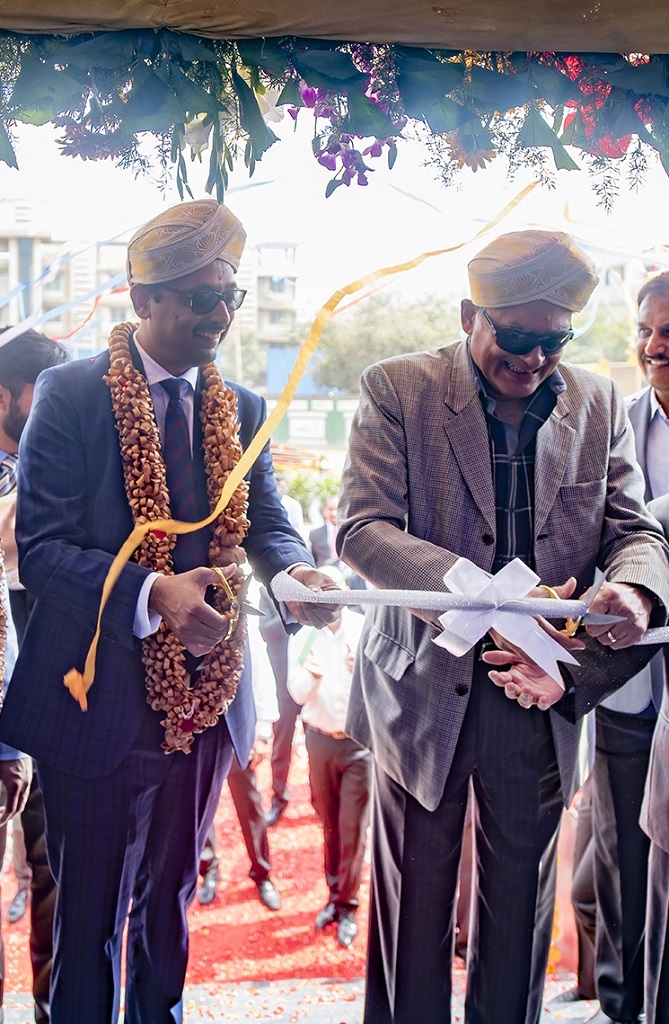 Speaking on the occasion, Santosh Iyer, Vice President – After-Sales, Retail Training, Mercedes-Benz India commented, "The inauguration of three state-of-art service facilities in a span of only seven days in Salem, Thrissur (3S) and Hoodi, reiterates Mercedes-Benz India's strong customer commitment and relentless drive to delight them. With state-of-art facilities like Sundaram Motors Hoodi combined with the famed Mercedes-Benz ownership experience, we are confident of creating fans of the brand and earn our customers' trust and loyalty. Sundaram Motors, Hoodi will add strong value to our existing customers in the area and we are confident, will also convince new customers to buy their cherished Three Pointed Star."
The world-class workshop is conveniently located in the Hoodi industrial area, thereby giving easy access to the customers in the North-East of Bengaluru as well as those in the IT Hub. The facility is spread across 80,000 square feet, with a 7 bay workshop staffed by 27 highly trained professionals. Sundaram Motors is located at 10/1A, Hoodi Industrial area, Whitefield road, Mahadevapura post, Bengaluru 560048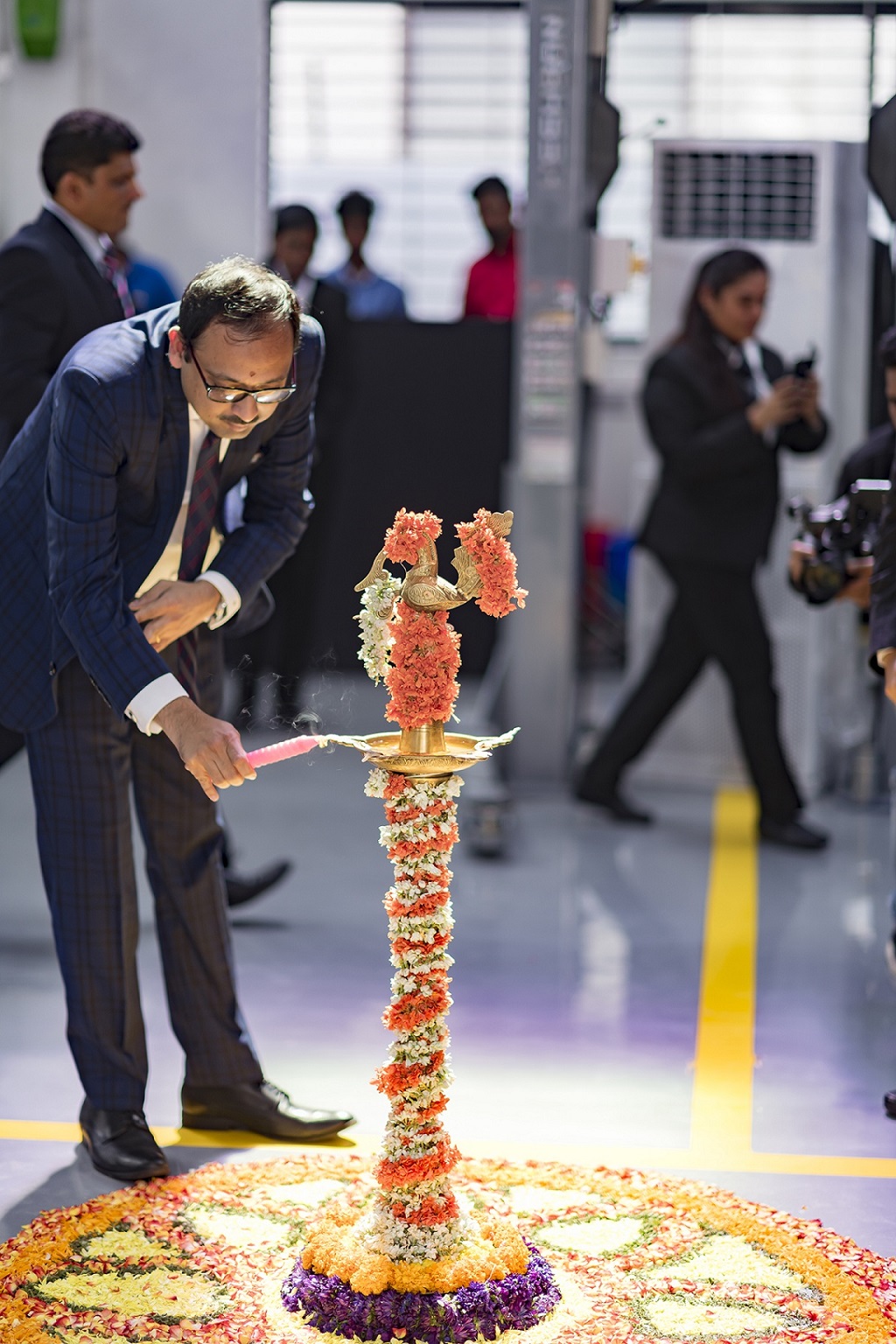 Mr. Sharath Vijayaraghavan, Executive Director, Sundaram Motors, said, "We are extremely happy to strengthen our partnership with Mercedes-Benz India and start a new chapter in their illustrious history in India. With a brand new facility at Hoodi, we are certain that we will continue to deliver on the brand promise of quality, commitment, on-time delivery and an ownership experience befitting the brand. With this state-of-the-art workshop, we can offer convenience to over 800 customers in the area as well as welcome new customers from the dynamic IT Hub of Bengaluru"
Mercedes-Benz India has the most wide spread reach in the country among luxury car brands with 90 outlets in 44 cities. The strategic network expansion drive not only enables the brand to reach out to every potential customer but also serves the existing customer base by providing them the best from the world of Mercedes-Benz.