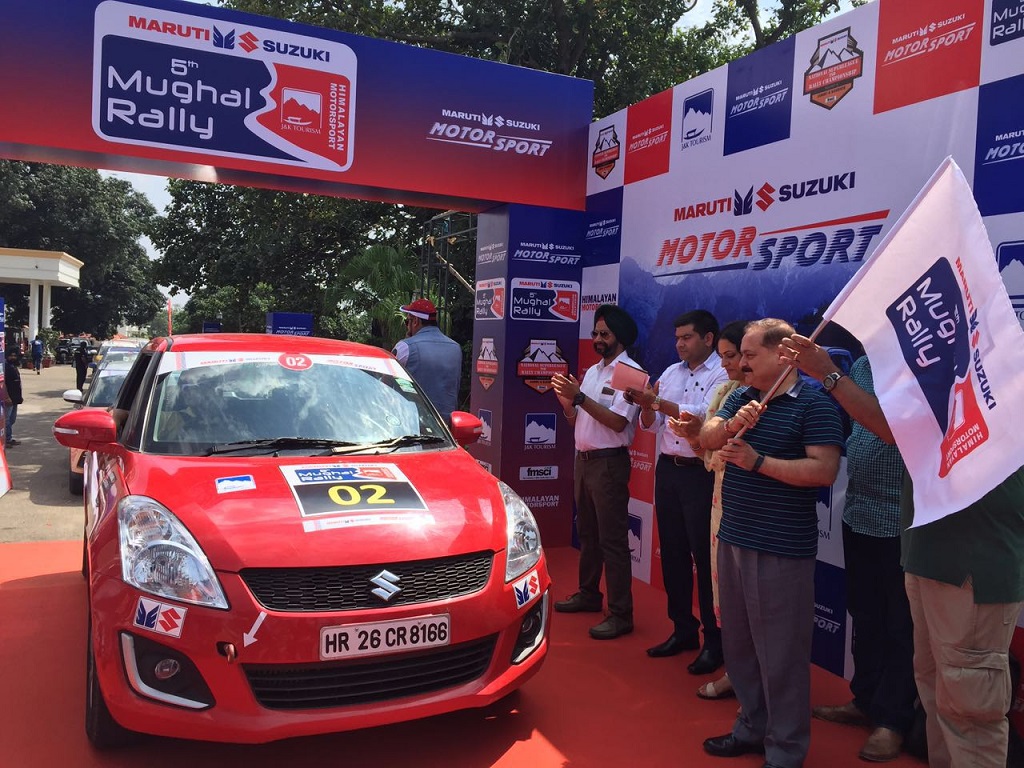 Fourth round of National Super League TSD Rally Championship 2016
Over 15 new teams from J&K, including team Backyard Customs
Maruti Suzuki India Limited, leader in passenger vehicles today flagged off Mughal Rally, the fourth round of Maruti Suzuki FMSCI National Super League TSD Rally Championship 2016 (MS- NStsdRC) from one of the most beautiful destination in India – Jammu, with immense support from the J&K tourism.
With over 50 motor enthusiasts, the adventurous journey will begin and end in the city of grand ancient temples, and magnificent palaces, crossing various other picturesque destinations near the city nestled against the backdrop of the mighty snow-capped Pir Panjal Mountains. The Mughal rally has attracted enthusiastic participation from the state, with over 15 local teams including the rallying team from Backyard Customs. Ace rallyists Karthick Maruthi and his navigator S. Shankar Anand, driving their Vitara Brezza will be defending their lead in the Maruti Suzuki National Super League TSD rally championship, closely followed by Jagmeet Gill & his navigator Chandan Sen.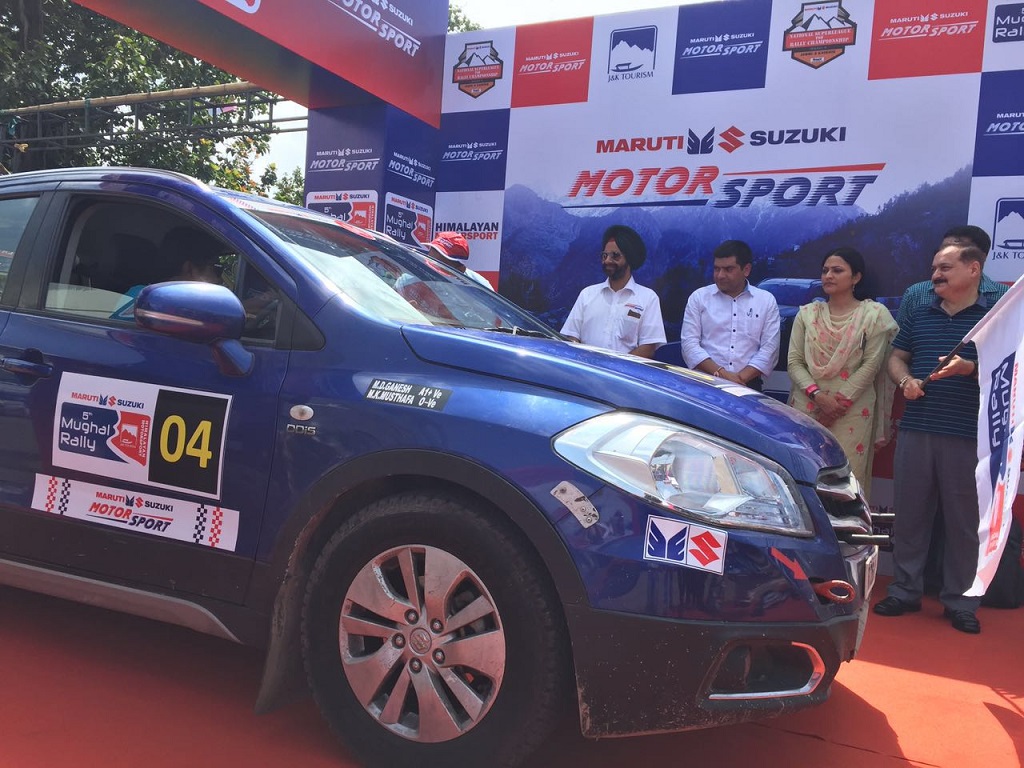 The Maruti Suzuki NStsd rally championship is open to all four-wheeler make. There is no need for any customization in cars to participate in the championship.  The Rally follows Time-Speed-Distance (TSD) format which is a highly recommended rallying format that tests the skills of driver and the navigator, and retains the adventure of competitive motorsport, thus making more and more amateur drivers to participate in the motorsport activity
Speaking about the championship, Mr. Vinay Pant, Asst. Vice President, Marketing, Maruti Suzuki said, "The association with MS- NStsdRC rally has empowered us to achieve ventures which were unexplored in our previous motorsport activities. We have received an immensely positive response to the last 3 rounds of Maruti Suzuki National Super League TSD Rally Championship held at Uttarakhand, Pune and Ooty. With Mughal Rally at Jammu, we foresee an even better response this time. We hope the 4th round is even more exciting and enthralling than the last three."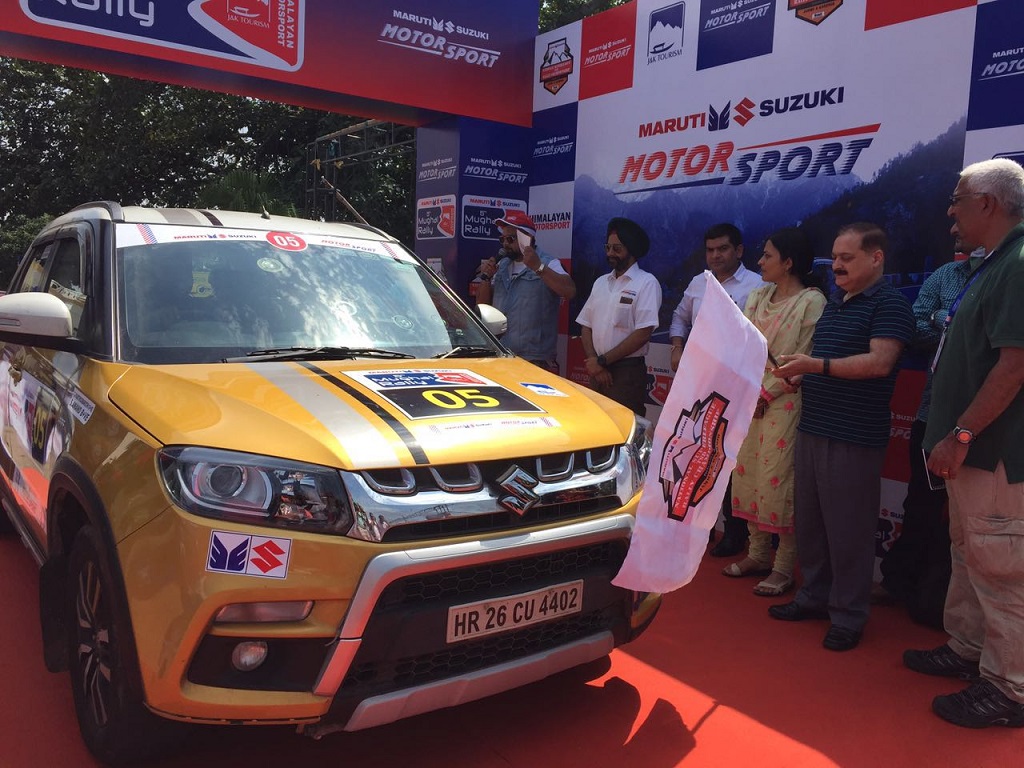 With signature cross country rallies like Maruti Suzuki Raid de Himalaya, Desert Storm and Dakshin Dare, Maruti Suzuki aims at taking motorsports to the next level with MS- NStsdRC. MS- NStsdRC especially designed to encourage younger and new motorsport enthusiasts. The Maruti Suzuki National Super League TSD Rally Championship is recognized by the Federation of Motorsport Clubs of India (FMSCI) and ccomprises a total of six rallies across the country, with Mughal Rally being the fourth round followed by Rally of Gujarat and concluding rally in Arunachal Pradesh. This adds to the existing Maruti Suzuki portfolio of motorsport rallies which the country awaits with great anticipation with each edition.