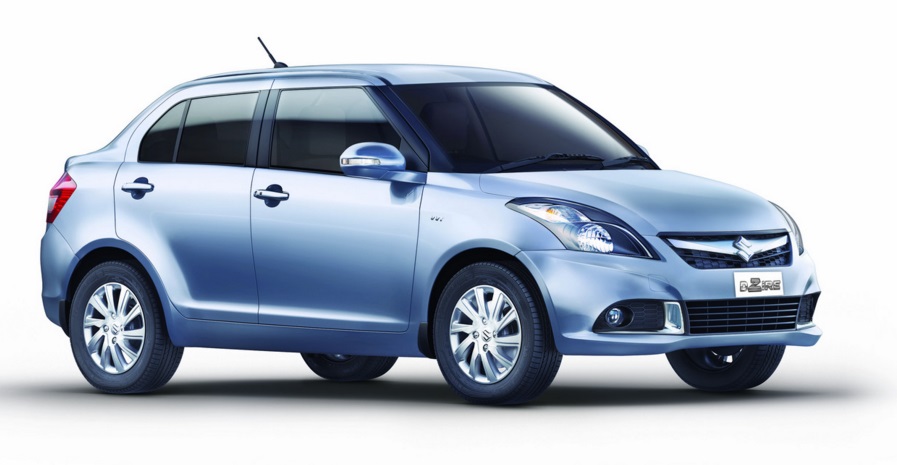 Maruti Suzuki DZire, India's best-selling sedan, now comes equipped with the celebrated Auto Gear Shift (AGS) technology. With this DZire becomes the first diesel car – and the fourth model in Maruti Suzuki's portfolio – to be offered with AGS technology.
Mr R S Kalsi, Executive Director Marketing & Sales, Maruti Suzuki India Limited, said, "Auto Gear Shift, a two-pedal technology, enables customers to drive with comfort and convenience, especially in congested city conditions. This convenience is available to them at an attractive price, without any compromise on fuel efficiency. Maruti Suzuki introduced the AGS technology in India with Celerio and we currently offer it in Alto K10 and WagonR also. It has been very well accepted by customers. We are delighted to now offer Auto Gear Shift technology in DZire diesel as well."
He added: "DZire, one of India's most successful cars ever, will become even more attractive with the convenience of Auto Gear Shift technology."
DZire with AGS will deliver a fuel efficiency of 26.59 Km/l*, same as that of the manual transmission. Maruti Suzuki DZire has been a category leader since its launch and has further strengthened the Company's presence in the sedan segment. Till date, the Company has sold over 11.5 lakh units of DZire making it the only sedan in India to cross a million units sales mark.
The AGS transmission will be available in the top end ZDi variant of DZire and will be priced at Rs. 8.39 lakh, ex-showroom, Delhi. (ZDi Manual Transmission ex-showroom Delhi price Rs 7.90.)
Auto Gear Shift Technology
Auto Gear Shift (AGS) also known as Automated Manual Transmission is a revolutionary automobile transmission technology. The clutch-less or two-pedal technology makes driving very comfortable in the heavy city traffic conditions. Customers are free from changing gears and can enjoy the convenience of automatic driving at an affordable cost without compromising on the fuel efficiency.