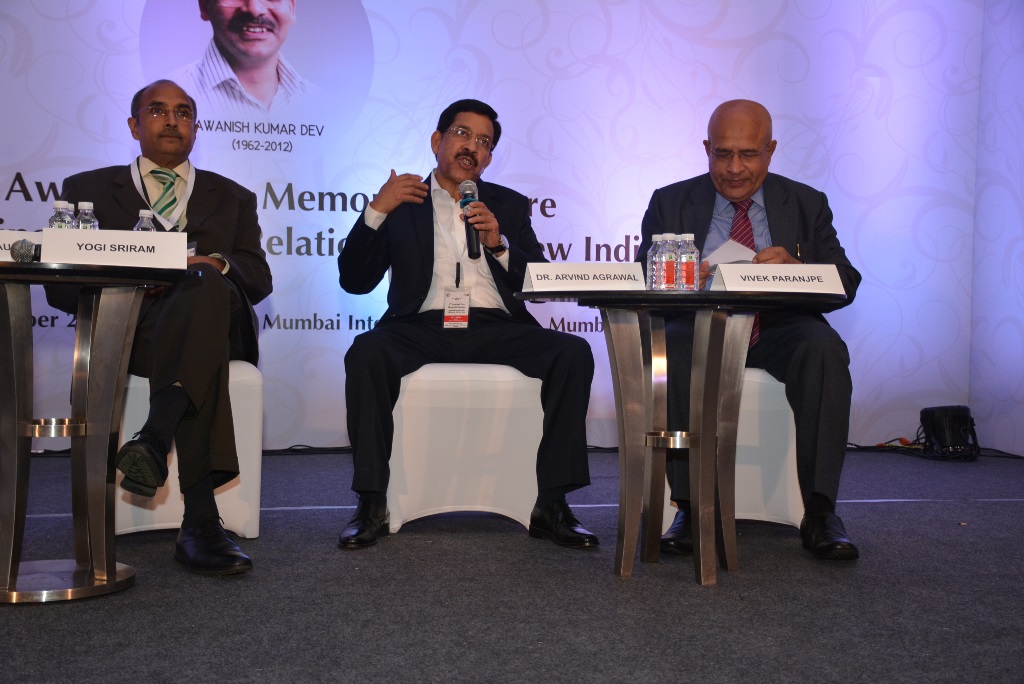 Innovation, long-term productivity plans, training & skill development instrumental for business growth
Maruti Suzuki, India's leading passenger vehicle maker along with HR experts from across the country shared their views on the importance and enhancement of the Industrial Relations scenario in the corporate sector at the 3rd Awanish Kumar Dev Memorial Lecture in Mumbai today. The event was organized by Maruti Suzuki along with XISS-Ranchi and NHRDN. The theme of the event this year was 'Repositioning Industrial Relations in the new India'.
Mr. S.Y Siddiqui, Chief Mentor, Maruti Suzuki, Mr. K. Ramkumar, Executive Director, ICICI Bank & President – ICICI Foundation, Mr. Rajeev Dubey, Group President, HR & Corporate Services & CEO (After-Market Sector) Mahindra & Mahindra along with many other distinguished panelists from the Human Resource and Industrial Relations fraternity were present at the event.
They shared interesting and effective concepts on how Industrial Relations should take center-stage to ensure a thrust on productivity across companies. The experts stressed on the need to recognize Industry Relations as a success factor. Furthermore, they were of the opinion it must be on the radar of top management in order to create a challenging, though fair and inclusive work environment for all white collar and blue collar employees. Additionally, they deliberated that adoption of innovation and long-term productivity plans, employee development through trainings and skill development would be instrumental in the growth of companies.
Speaking on the occasion, Mr. SY Siddiqui, Chief Mentor, Maruti Suzuki said, "The corporate scenario of the country has evolved in the past few years with new technology, ideas and talent challenging those of the established firms. In times like these, it is of utmost importance for Industrial Relations to be part of any business model for the company to create a fair and inclusive environment. This is the main reason why this year's program reflected issues confronting the IR scenario and how organizations can build their internal IR capability."
"At Maruti Suzuki believe that providing careful attention to employees of the company and giving them basic hygiene, medical and safety facilities would enhance the employees' outlook of the organization. Every year through the Awanish Kumar Dev Memorial Lecture, we attempt to bring together CEOs, HR Thought Leaders, IR Professionals, Academicians and Management Students. This initiative is extremely close to our hearts and we will continue to strive for its cause" he added Mr. Rajesh Uppal, CIO, Maruti Suzuki, Fr. Ranjit Toppo, Assistant Director XISS- Ranchi, Mr. Kamal Singh DG-NHRDN and Ms. Suparna Dev (Wife of Late Mr. Awanish Kumar Dev) were present at the event.
The memorial lecture was jointly hosted by Maruti Suzuki, National HRD Network, a professional body of India's leading HR specialists and Xavier Institute of Social Service (XISS), Ranchi, alma mater of Late Mr. Awanish Kumar Dev through the Trust. The event saw active participation by the HR thought leaders from across the country in a panel discussion on 'Repositioning Industrial Relations in new India'; this was followed by a Student Panel Discussion on 'Challenges of handling Gen Y Blue Collar Workforce in Indian Context'. Student teams from XISS-Ranchi, TISS-Mumbai, NMIMS-Mumbai, SCMHRD-Pune, SIBM-Pune, JBIMS-Mumbai and SPJIMR-Mumbai deliberated on the subject.
'Maruti Suzuki XISS Awanish Kumar Dev Memorial Trust' was formed in December 2012 to honour the memory and contribution of Awanish Kumar Dev, who was General Manager (HR) at Maruti Suzuki when he lost his life in tragic circumstances in Manesar in July 2012. The Trust is a partnership between Awanish's family members, XISS-Ranchi and Maruti Suzuki India Limited. The Trust runs a merit-cum means scholarship program at XISS. The Trust initiates to support studies and debates among students of industrial relations. Additionally, the Trust promotes training and vocational activities for the cause of HR and allied subjects.