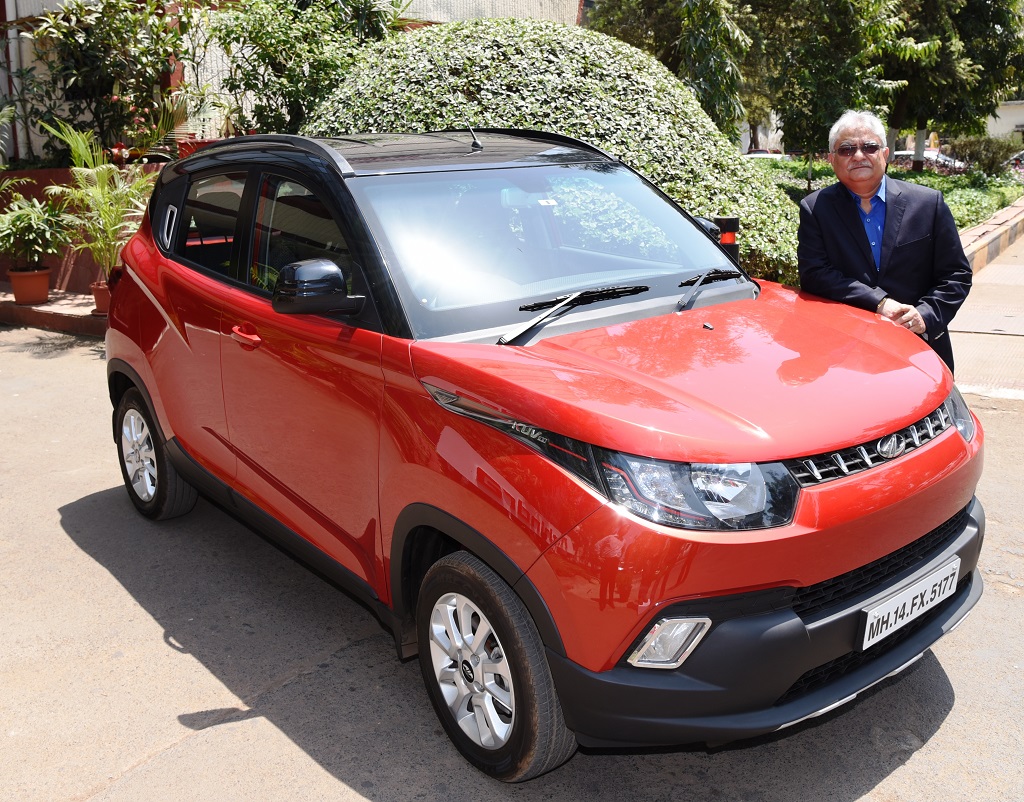 Sales milestone achieved in just 15 months of its launch
April 20, 2017, Mumbai: Mahindra & Mahindra Ltd. (M&M), India's leading SUV manufacturer, today announced that its young SUV, KUV100 has crossed the sales milestone of 50,000 units. Launched in January 2016 in a highly competitive segment, the KUV100 has made its presence felt with 50,288 units being sold till date.
With its aggressive SUV stance, the KUV100 has set new benchmarks in head-turning style, spacious interiors with flexi 6-seater and 5 seater options, world-class safety, accessible technology, excellent performance, competitive fuel efficiency and many first-in-class features.
Speaking on the sales milestone, Rajan Wadhera, President, Automotive Sector, Mahindra & Mahindra Ltd. said, "We would like to thank our customers for their support in achieving this milestone for the KUV100. The KUV100 has created an all-new SUV segment in the price range of Rs. 4.5 to 7 lakhs. It combines the appeal of an SUV and the practicality of a compact car, making it a compelling value proposition for buyers. The recent introduction of the new look dual tone KUV100 has also resonated well with our customers and going forward, I am sure that the KUV100 will continue to scale new heights."
In addition to this, customers also get options to personalize their KUV100 with 4 accessory kits based on sporty and premium themes.
About Mahindra
The Mahindra Group is a USD 17.8 billion federation of companies that enables people to rise through innovative mobility solutions, driving rural prosperity, enhancing urban living, nurturing new businesses and fostering communities. It has a leadership position in utility vehicles, information technology, financial services and vacation ownership in India and is the world's largest tractor company, by volume.  It also enjoys a strong presence in agribusiness, components, commercial vehicles, consulting services, energy, industrial equipment, logistics, real estate, steel, aerospace, defence and two wheelers. Headquartered in India, Mahindra employs over 200,000 people across 100 countries.