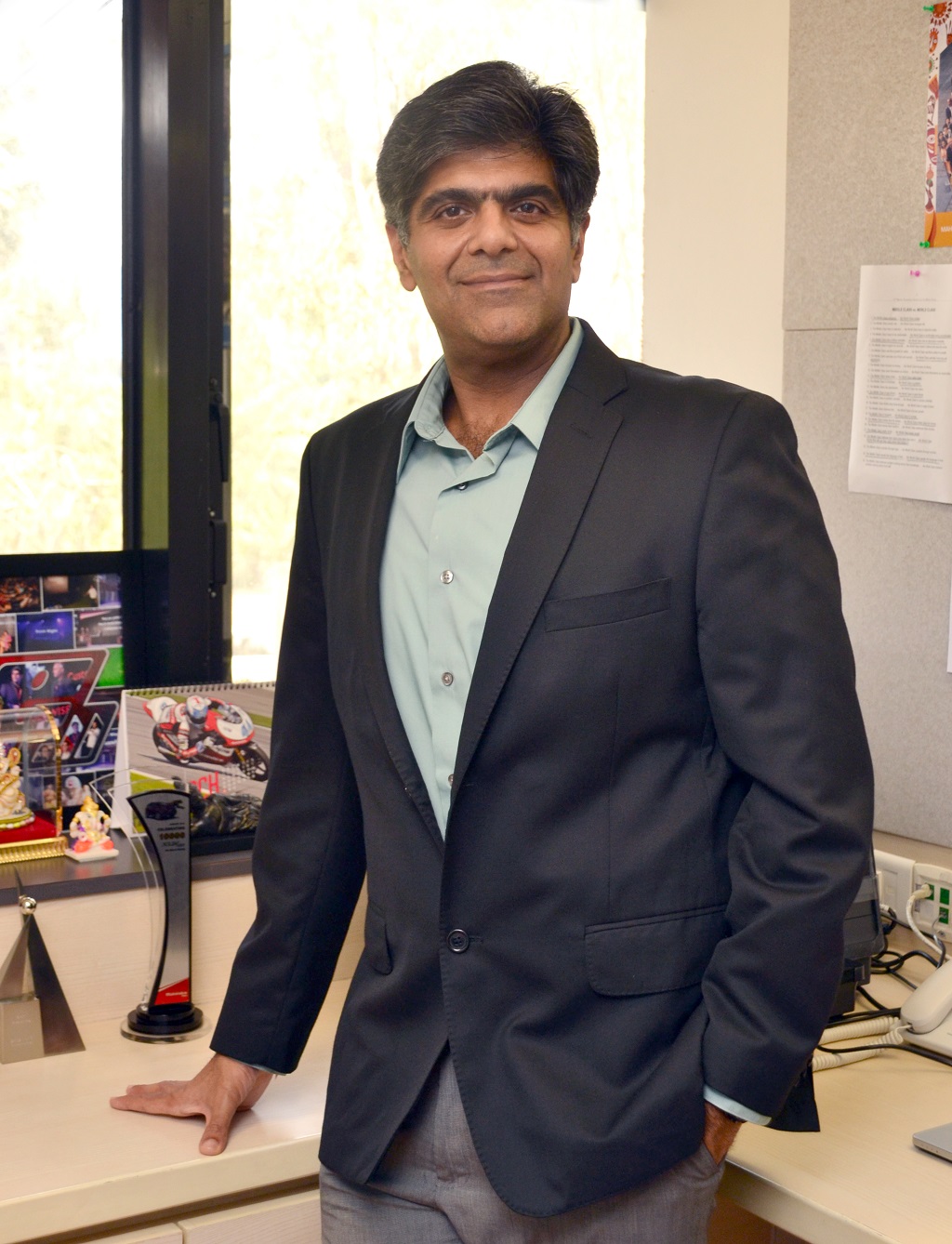 Designates Veejay Ram Nakra as Senior Vice President – Sales & Marketing
April 18 2017, Mumbai: Mahindra & Mahindra Ltd. (M&M Ltd.), India's leading SUV manufacturer, today announced the consolidation of the sales and marketing functions under Veejay Ram Nakra. The company has, thus, re-designated Veejay as Senior Vice President – Sales and Marketing, Automotive Division, with effect from May 1, 2017.  Veejay will take over from Vivek Nayer, who has now moved to a strategic role at the Group level within the organization.
This consolidation of the two functions is part of the company's focus on Simplicity. This includes Process Simplification, Eliminating Complexity, inducing Positive Behaviours at Workplace and Simplifying Structures.
Speaking on the consolidation and the new appointment, Rajan Wadhera, President – Automotive Sector, M&M Ltd. said, "The long term strategy for our automotive sector is one of Simplicity. This is a process under which we will strive to provide best products and services while keeping the systems and processes simple and lucid. The consolidation of the sales and marketing functions under Veejay is the first such action which has been taken under this initiative. This is part of the company's bigger plans to strategically align both and structure them as a single unit for management, planning and budgetary purposes. Each function will reinforce the other and provide continuity and improved coordination between the two."
A Mechanical Engineer and an MBA in Marketing, Veejay started his career with Mahindra in 1994. Over the decades, Veejay has held a range of positions in sales and customer care, corporate planning, project development, new product implementation and establishing and heading businesses in new geographies. He is credited with playing a major role in the development and success of the Scorpio and setting up operations in sub-Sahara Africa as the CEO of Mahindra South Africa. He also played a lead role in building robust sales, service, dealer development and customer care processes for the company. With Marketing added to his portfolio Veejay would also be responsible for planning Mahindra's future product pipeline, consumer insighting and creating and managing the portfolio of both personal and commercial brands.
About Mahindra
The Mahindra Group is a USD 17.8 billion federation of companies that enables people to rise through innovative mobility solutions, driving rural prosperity, enhancing urban living, nurturing new businesses and fostering communities. It has a leadership position in utility vehicles, information technology, financial services and vacation ownership in India and is the world's largest tractor company, by volume.  It also enjoys a strong presence in agribusiness, components, commercial vehicles, consulting services, energy, industrial equipment, logistics, real estate, steel, aerospace, defence and two wheelers. Headquartered in India, Mahindra employs over 200,000 people across 100 countries.