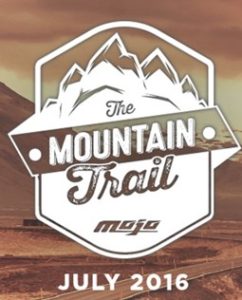 Mumbai, May 21, 2016: Mahindra Two Wheelers and 'Mojo Tribe' have opened registrations for owners and biking enthusiasts for the daunting and challenging 'Mountain Trail'. Spread over 15 days, the motorcycle ride will begin from New Delhi on July 24 and end at Chandigarh on August 7. 'Mojo Tribe' will cover a distance of over 2,700kms, traversing some of the most rugged terrain, and highest motorable roads in the world.
Owners of the MOJO can register for the 'Mountain Trail' by visiting the Mahindra MOJO website. Mahindra Two Wheelers also provides biking enthusiasts who want to experience the touring capabilities of the MOJO with the chance to participate in this trail.
Riding through the majestic north, the 'Mojo Tribe' will conquer the valleys and mountains set in the mighty Himalayas. Challenging their riding skills and testing the will of the participants, the 'Mountain Trail' will separate the men from boys. Touring through treacherous terrain in sub-zero temperatures, the 'Mojo Tribe' will discover the land that brings them face to face with the adventurer within each of them, as they take on the path braved by our soldiers.
On their first 'Mountain Trail', the participants will journey over 2,700 kilometers traversing diverse terrain ranging from the gentle Gangetic plains to the picturesque valleys of Ladakh. Over the course of 15 days, riders will make their way through varied landscapes and ride to scenic locations like Sarchu, Leh, Nubra Valley, Pangong and Kargil, where they will pay homage to the martyrs of the Kargil War.
The first 'Mountain Trail' will culminate with the 'Mojo Tribe' riding from Dharamshala to Chandigarh, taking with them some cherished memories and a certificate of completion!