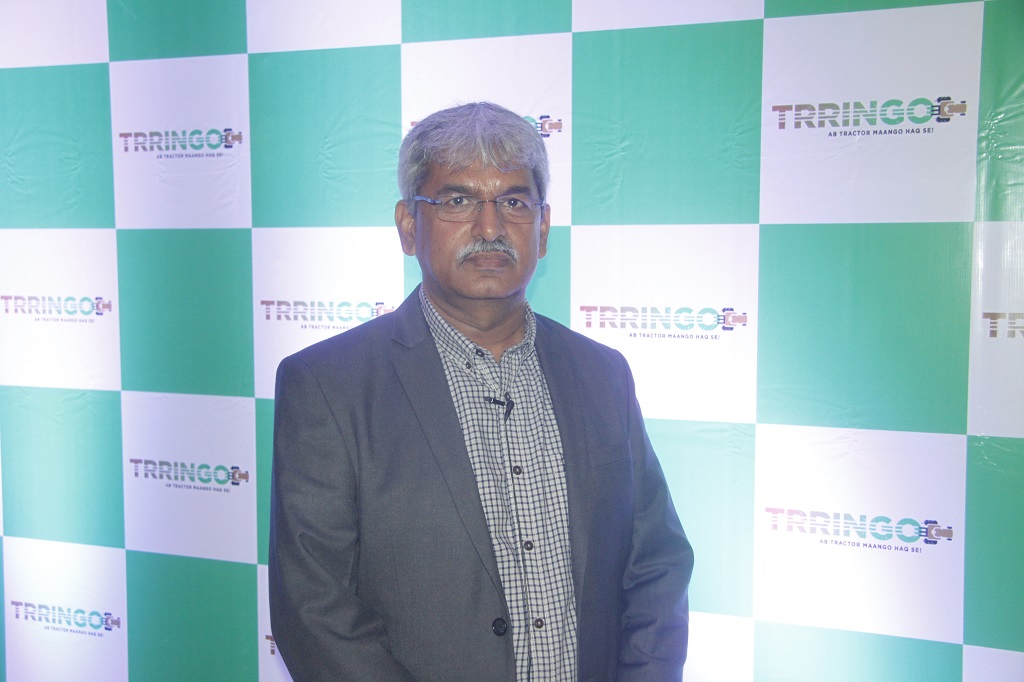 Sets up custom hiring centers for tractors and farm equipments for villages of Koregaon and Karad talukas of district Satara in Maharashtra
TRRINGO to facilitate hiring of tractors and farm implements directly to farmers
To set up 16 custom hiring centers across Maharashtra
Mahindra's Farm Equipment Sector (FES), a part of the $17.8 billion Mahindra Group, today announced the launch of TRRINGO in the state of Maharashtra with the inauguration of the first 2 hubs for in the state. TRRINGO is a unique first-of-its-kind physical digital model which allows farmers to rent tractors and other mechanized farm equipment for completing their farming requirements without actually having to invest in a tractor.
The newly launched hubs will be located in Koregaon and Karad talukas of district Satara in Maharashtra.
Speaking at launch of its operations in Maharashtra, Arvind Kumar, CEO – TRRINGO, said, "We are pleased to inaugurate TRRINGO's first two custom hiring centers in Western Maharashtra. TRRINGO will play a pivotal role in driving rural prosperity by empowering farmers with advanced farm equipment's thereby improving productivity and reducing cost.With the launch of the custom hiring centers in Karad, we will reach out directly to the farmers and enable them to deploy mechanization technology on a pay per use basis without having to invest in the asset. Further, it will generate rural employment and help bridge the gap between requirement and availability, offering farmers easy access to a wide variety of tractors".
He added, "The villages of Karad and Koregaon talukas have high density of small and marginal farmers, resulting in low mechanization and poor farm productivity. The launch of TRRINGO in this region will help address these challenges.Maharashtra is an important market for us and going forward our aim is to expand our operations by setting up similar key hubs in Gujarat, Madhya Pradesh and Rajasthan, other than Karnataka where we already have a presence".
The name TRRINGO is short for "Ab Tractor Call Karo"- A call to '1860 266266 8', (the toll free number) connects the farmer to the TRRINGO callcenter. According to his requirements appropriate services are provided through the nearest available tractor and equipment.
With TRRINGO farmers in India will nowbe empowered to order tractors, compared to the old ways where they had to face problems while ordering tractors in the unorganized market. TRRINGO's brand proposition is 'Ghar baithe tractor mangwana aap ka haq hai', ensuring farmer's right to mechanization.
TRRINGO provides a unique business model based on franchisees where a rural businessman will invest in 5 tractors and equipment's suitable for major crops of that area and set up a hub or center for operations. In addition to this, farmers can also access the servicethrough business hubs at select Mahindra auto and tractor dealerships and existing Samriddhi centers.