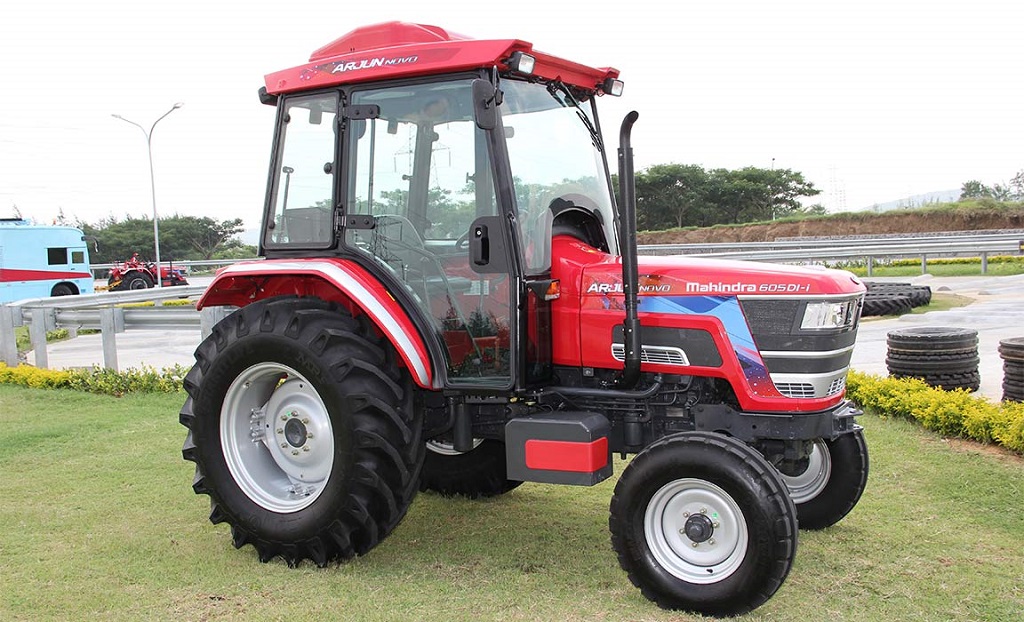 Mumbai, August 1, 2017: Mahindra & Mahindra Ltd.'s Farm Equipment Sector (FES), a part of the USD 19 billion Mahindra Group, today announced its tractor sales numbers for July 2017.
Domestic sales in July 2017 were at 17,682 units, as against 16,452 units during July 2016. Total tractor sales (domestic + exports) during July 2017 were at 18,832 units, as against 17,553 units for the same period last year. Exports for the month stood at 1,150 ­­­­units.
Commenting on the month's performance, Rajesh Jejurikar, President – Farm Equipment Sector, Mahindra & Mahindra Ltd. said, "We have sold 17,682 tractors in the domestic market during July 2017, a growth of 7% over last year. With a good spread of the monsoon followed by kharif sowing which has been greater than the previous year, we expect the positive sentiment to continue during this season and boost tractor demand. In the exports market, we sold 1150 tractors."
FARM EQUIPMENT SECTOR
July
Cumulative July
F17
F18
%Change
F17
F18
%Change
Domestic
16452
17682
7%
88101
98860
12%
Exports
1101
1150
4%
4047
4505
11%
Total
17553
18832
7%
92148
103365
12%
*Exports include CKD
About Mahindra
The Mahindra Group is a USD 19 billion federation of companies that enables people to rise through innovative mobility solutions, driving rural prosperity, enhancing urban living, nurturing new businesses and fostering communities. It has a leadership position in utility vehicles, information technology, financial services and vacation ownership in India and is the world's largest tractor company, by volume.  It also enjoys a strong presence in agribusiness, components, commercial vehicles, consulting services, energy, industrial equipment, logistics, real estate, steel, aerospace, defence and two wheelers. Headquartered in India, Mahindra employs over 200,000 people across 100 countries.