Committed to reduce emissions by 25 percent by 2019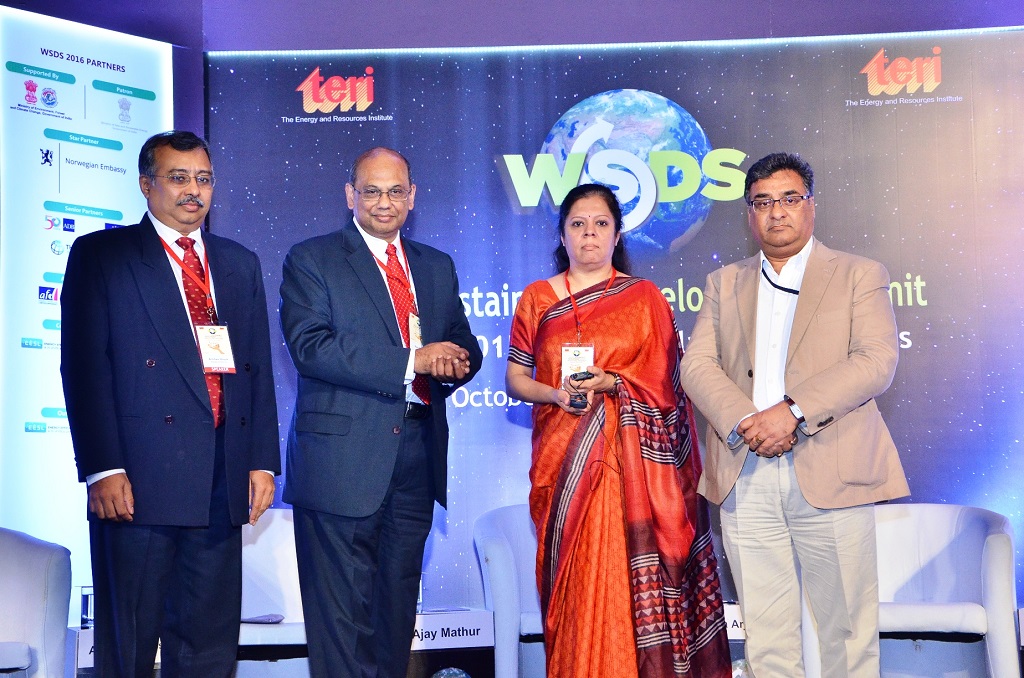 Mahindra & Mahindra today became the first Indian company to announce its internal Carbon Price of US $10 per ton of carbon emitted. Mahindra's carbon price is aligned with its business commitment to reduce its Green House Gas emissions by 25% over the next three years. Carbon Pricing is an internationally recognized business tool that enables companies to create resources which are invested in low carbon technologies, which help reduce future emissions and lower operating costs.
According to Dr. Pawan Goenka, Executive Director, Mahindra and Mahindra Ltd, "Mahindra is a pioneer in sustainability and is deeply committed to the creation of low carbon businesses. We have reduced our carbon emissions over the years and this new Carbon Price will help accelerate innovation and drive our investments in energy efficient and renewable technologies. We hope this encourages other companies to take action at a time when India's emissions are set to rise in a BAU scenario, in step with the country's economic growth."
Commenting on the development, Tom Kerr, Director, Carbon Pricing Leadership Coalition, The World Bank Group, said "Mahindra & Mahindra's new internal carbon price is an excellent example for companies in India—and around the world—of how smart companies are taking advantage of low-carbon investment opportunities while managing carbon risk."
Mahindra adopted the new carbon price after several months of rigorous planning and effort in keeping with its progressive attitude toward sustainability. The company partnered with the World Bank and IFC led Carbon Pricing Leadership Coalition along with the World Resources Institute, India to enhance its understanding of the Carbon Price mechanism.
Mahindra started reporting its emissions from FY-2008 and over the last eight years the company has reduced its carbon emissions by 47% and its energy use by 32%. It has invested in developing India' first and only electric car, the E2O. Other initiatives include a recent investment in 4.2 MW of wind power and the use of Magnetic induction, LED lighting technology and waste heat recovery systems at its plants.
Globally, proactive organizations are engaging with their board, investors and other stakeholders, to shift investments into the low carbon space. Some of the global companies that have announced carbon pricing are Unilever, Microsoft, Google, Royal DSM, Novartis, and EDF Energy among others.
As a sustainability pioneer, Mahindra & Mahindra committed to doubling its energy productivity by 2030 in April this year, and is the first global signatory of EP100, a program promoted by the international non-profit, The Climate Group. It is also the first Indian company that joined the World Bank's 'Carbon Pricing Leadership Consortium' which was launched at COP21 in Paris.
Through this, Mahindra is aligned to the Government of India's ratification of the Paris agreement on climate change on October 2nd this year.