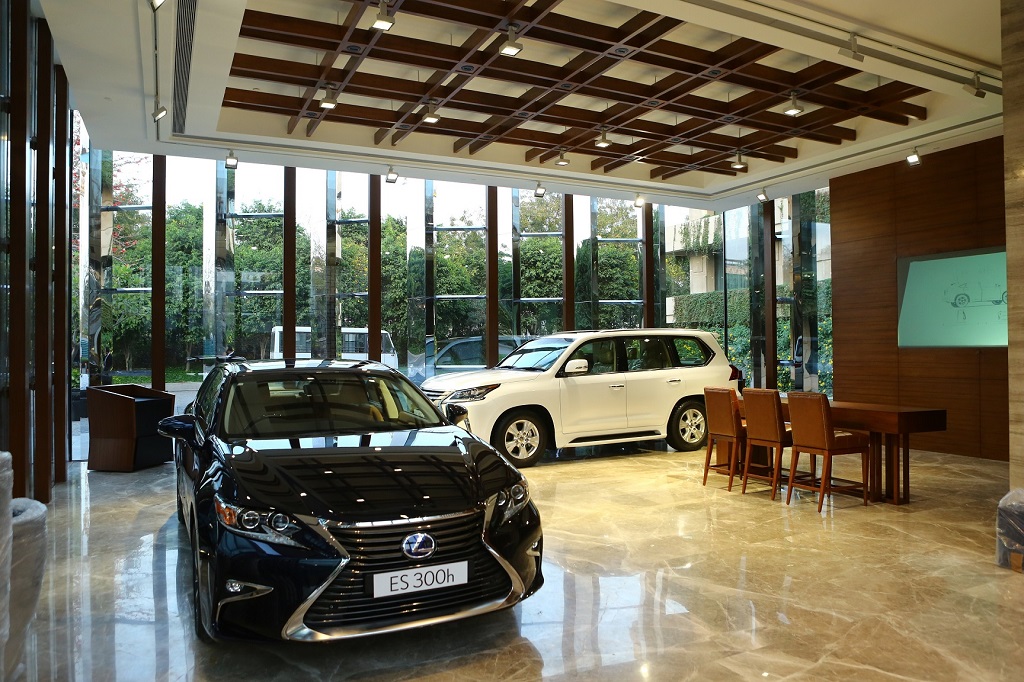 Lexus Invites India To 'Experience Amazing' At Guest Experience Centers Across Mumbai, Delhi, Gurgaon And Bengaluru
Bengaluru – 03 August 2017 – Hot on the heels of a successful launch in India, luxury automaker Lexus announced the opening of its fourth showroom in the country. Lexus Guest Experience Centers (GECs), as they are known, are now open in premium locations across New Delhi, Gurgaon, Mumbai, and now in Bengaluru. The newly opened GEC is located at Residency Road, Lavelle. The Lexus GECs in New Delhi and Gurgaon opened their doors on 25 March 2017. The Mumbai center opened on 28 March 2017.
Launching the brand in India affirms Lexus' commitment to delivering new and amazing experiences to one of the world's fastest growing markets. As an extension of this, the GECs have been designed in line with Lexus' value of omotenashi which is about providing exceptional hospitality, anchored in anticipation and an unsurpassed commitment to meeting the needs of every guest. All of the guest experience centers were designed specifically to allow guests to experience Lexus vehicles as well as the Lexus lifestyle, from the moment they step into the experience centers and receive a warm welcome from an exclusive Lexus Relationship Manager.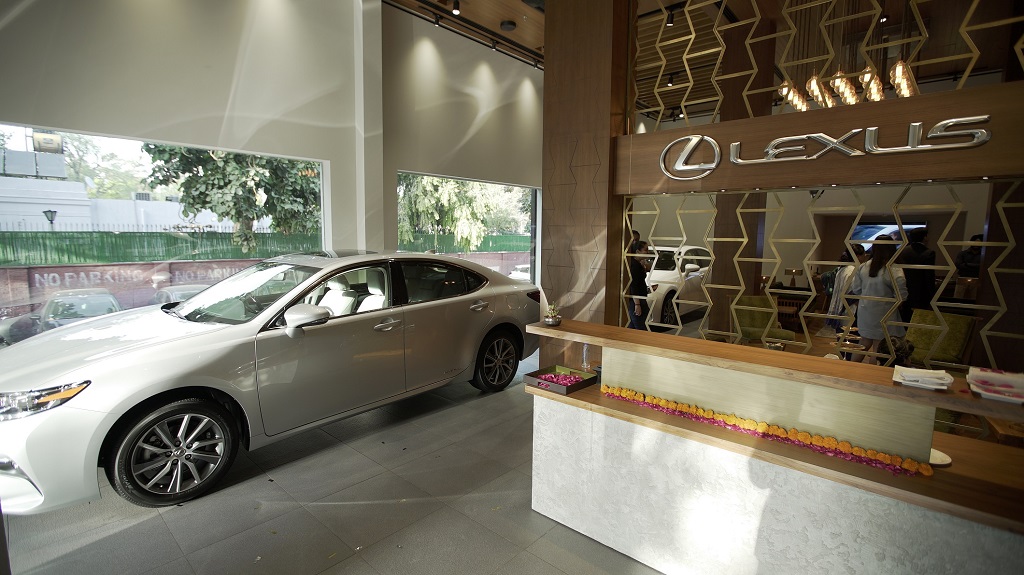 The Bengaluru GEC is a confluence of Kannadiga and Japanese cultures. The hosting area is adorned with the 'Sangam Jaali' that is derived from unity of two rivers and is inspired from the Indian style of greeting namaste and omotenashi of Japanese culture. The 'Jaali' also draws historic inspiration from the provincial-age window patterns. The beautiful amalgamation of advanced mobility and fine craftmanship is seen in the handcrafted Hampi Chariot installed on the wall while the guests also witness signature 'L' type elements in the design of palletes and exterior elevations, with spindle shaped lights drawing from core Lexus design features. Similarly, for the Delhi Guest Experience Center, contemporary artist, Atul Dodiya has contributed with his tribute to great artists – Piet Mondrian, Roy Lichtenstein and Pablo Picasso, in his piece "Avalanche Tryptich". The meeting room chairs have been dedicated to the Finn Juhl style while the lounge furniture at Lexus New Delhi has taken inspiration from George Nakashima's woodcraft.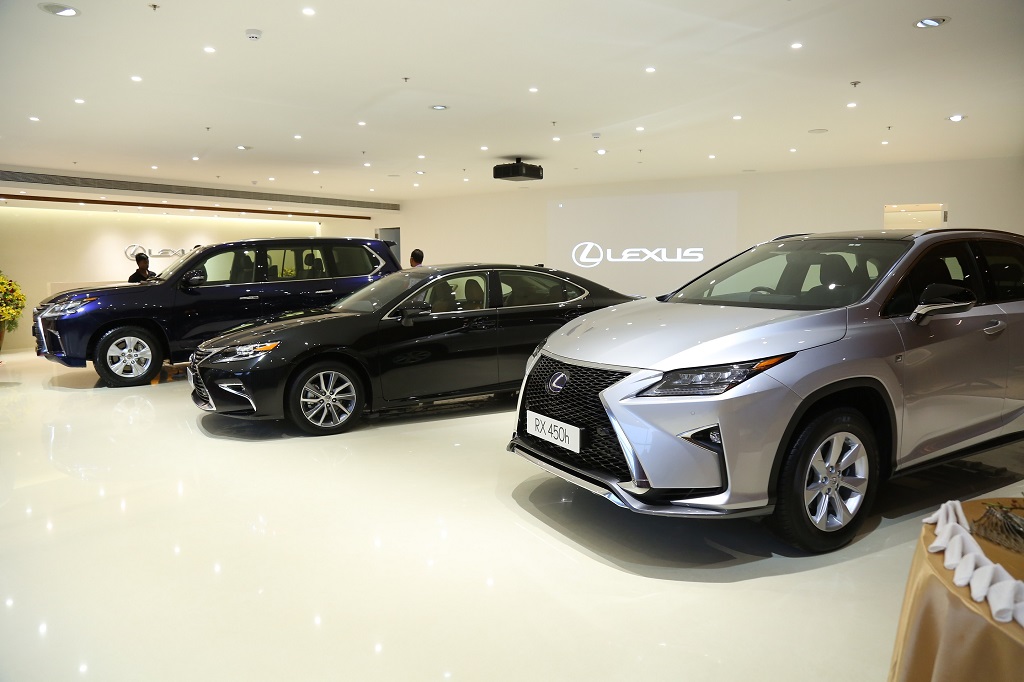 "Lexus invites India to experience brand's passion through our vehicles and discover a guest experience that is uniquely Lexus at any of the Lexus Guest Experience Centers," said Akitoshi Takemura, Senior Vice President, Lexus India, "The best part is that no two Lexus Guest Experience Centers are the same. Each center is uniquely designed to suit local tastes and provide an exclusive experience to our guests. Core to the ownership experience is the relationship with Lexus, which begins the moment a guest steps into one of centers – and lasts a lifetime."
Lexus launched in India on March 24, 2017 with a hybrid focused lineup. The models available in India are the ES 300h, RX 450h and LX 450d. Apart from the GECs, after sales facilities are available in Chandigarh, Hyderabad, Chennai and Kochi. Lexus is committed to an unparalleled ownership experience, with services such as dedicated relationship managers and 24/7 guest call centers.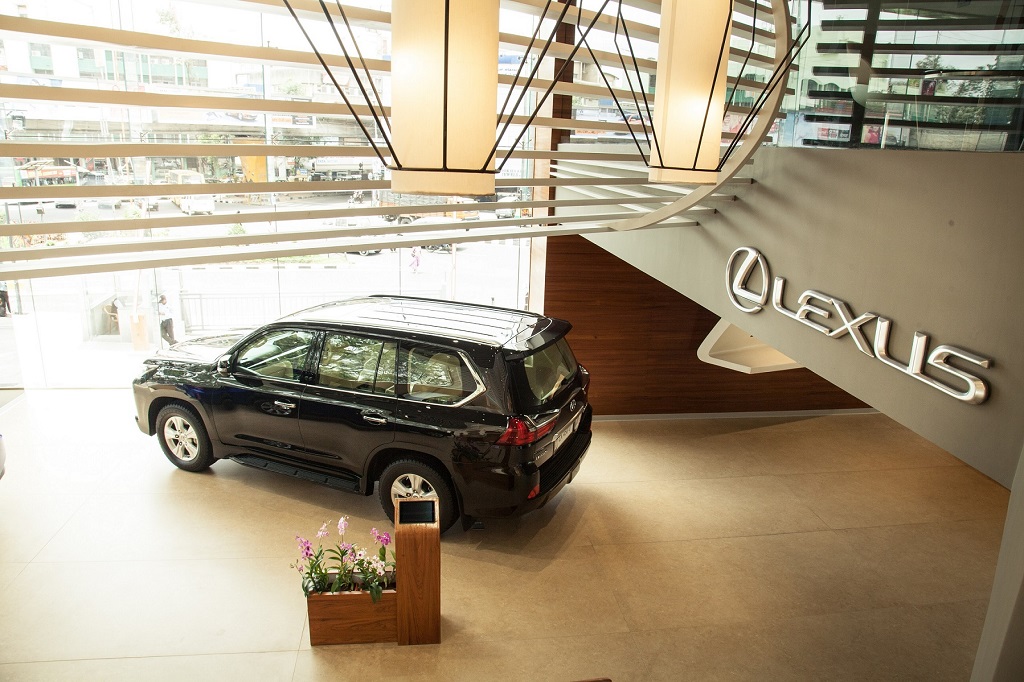 The addresses of all four GECs are listed in a table appended and visitors are invited to experience signature Lexus hospitality, delivered in unique ways at each of the centers.
About Lexus:
Lexus' passion for brave design, superior quality and exhilarating performance enables the luxury lifestyle brand to create amazing experiences for its customers. Lexus began its journey in 1989 with two luxury sedans and a commitment to pursue perfection. Since then, Lexus has developed its line-up to meet the needs of global luxury customers in more than 90 countries. Lexus vehicles in India are distributed exclusively through Toyota Kirloskar Motor Pvt Ltd.