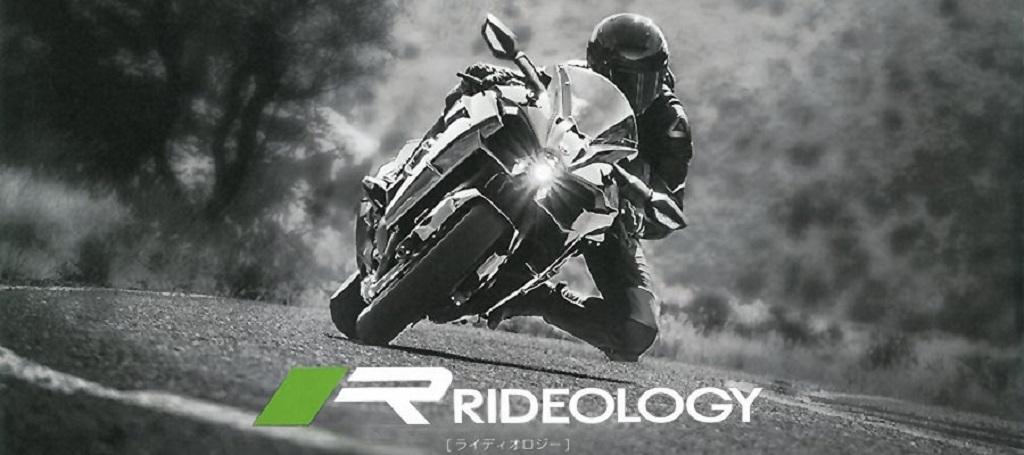 Kawasaki Heavy Industries, Ltd. (KHI) is moving forward with plans to develop next-generation motorcycles that have a personality and can grow along with the rider. The motorcycles will make use of ICT (Information and Communications Technology), including AI (Artificial Intelligence), to achieve this goal.
The motorcycles being developed use the Emotion Generation Engine and Natural Language Dialogue System*1.  From the words spoken by the rider, this AI-controlled system can pick up on the rider's intent and emotional state.  Enabling rider and motorcycle to communicate and share an understanding of purpose will open the door to a new world of unprecedented riding experiences.
Accessing Kawasaki's bank of analytical chassis and running data stored on a cloud-based data center or referencing the vast amount of information available on the Internet, the system will be able to offer the rider pertinent hints for enhanced riding enjoyment, or relay safety-related or reassuring advice as the situation dictates.  Through advanced electronic management technology, having the system update machine settings based on the rider's experience, skill and riding style will also be possible.
Through repeated interaction, this kind of communication between rider and motorcycle will allow the motorcycle to develop a unique personality reflecting the individual idiosyncrasies of the rider.  With mutual trust established, both rider and motorcycle will be able to improve and grow, offering an all-new kind of enjoyment.
Kawasaki motorcycles are products of RIDEOLOGY*2, its original rider-centric development philosophy.
Kawasaki believes that motorcycles are more than simple tools for getting from one place to another; they should be fun and rewarding for the rider to control. To take this idea to the next level, Kawasaki has begun working on the new motorcycles that, through the use of AI, will possess individual personalities.
In order to deliver exciting motorcycles that are fun and rewarding to control, Kawasaki will continue to take full advantage of the vast experience and combined technological resources of the KHI Group as it explores novel approaches in the development of new products and technologies.
*1 A form or artificial intelligence that enables man and machine to communicate by imbuing the machine with lifelike feelings and technology capable of recognising emotion by the sound of the speaker's voice.  Platform currently being developed by cocoro SB Corp., a member of the SoftBank Group.
*2 Kawasaki's rider-centric development philosophy, RIDEOLOGY, is a commitment to pursue all possibilities to ensure that its products possess both Power and Gentleness, and are fun and rewarding to control.