Partnership begins with Nissan GT-R and X-Trail Hybrid
Nissan today announced John Abraham as the company's new brand ambassador for its standout models to be launched in India, starting with the GT-R sports car and the X-Trail Hybrid SUV. Nissan has confirmed the cars will soon be on sale in India.
The partnership with John Abraham is timed with Nissan's plans for further growth as the Japanese carmaker looks to expand its product range in India. The announcement took place at a press conference held today at the 2016 Delhi Auto Expo.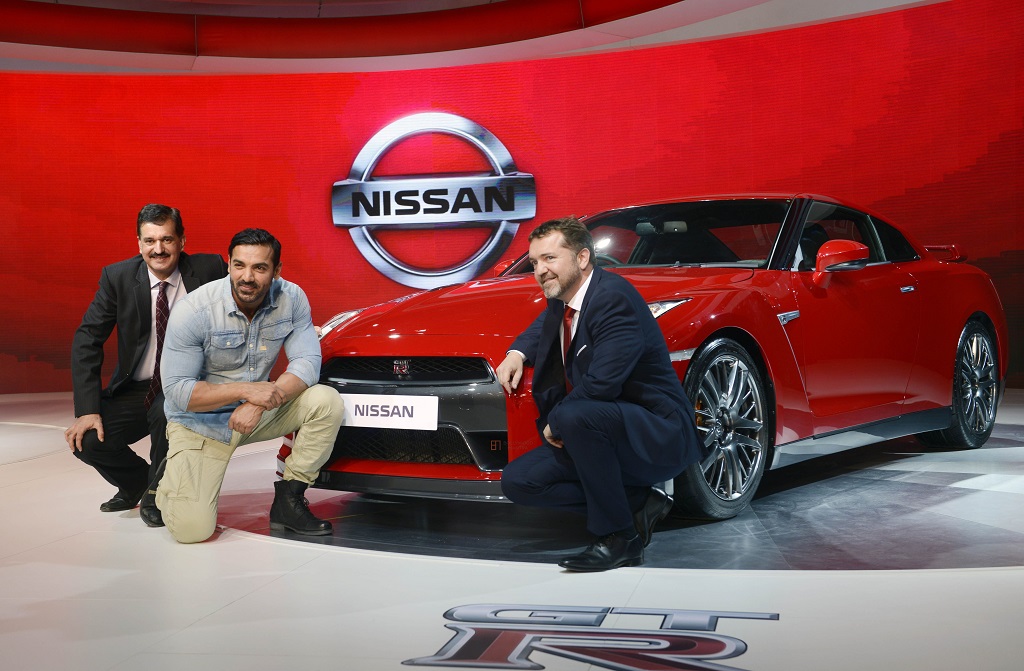 Guillaume Sicard, President, Nissan India Operations, said, "We are really excited about John Abraham joining the Nissan team. He will help ignite interest in the Nissan brand and the special models in our portfolio. John is a perfect fit with our plan to bring the best and latest of Nissan's global line-up to India. John is not only a superstar, but he is an all-out performance enthusiast and an idol for youth in India."
Commenting on his new association with Nissan, John Abraham said, "I've always been passionate about driving. The GT-R is a legendary car that petrolheads like me swear by, while the X-Trail Hybrid is the right product at the right time for our country. I'm thrilled to be joining Nissan at such an exciting time for the company in India and look forward to the journey ahead."