With the arrival of the riders and assistance crew in the Golden City of Jaisalmer, the final countdown for the India BAJA 2017 has begun.
This will be Hero MotoSports Team Rally's second rally raid on the home soil. But for Hero MotoSports's ace Portuguese rider Joaquim Rodrigues, popularly known as 'JRod', India BAJA will mark his grand debut on the Indian rally scene.
In its second year, the India BAJA Rally, now a Dakar Challenge event, will test over 70 riders with extreme sands, large dune crossings and extremely high temperatures over two days starting from 8th April, 2017. With about 400 kms of special stages, over 150 kms of transport sections and introduction of the road-book, India BAJA 2017 is expected to pose a formidable challenge to all the competitors.
JRod will be kicking off his rally season post the Dakar 2017 with the India BAJA rally, which will provide him and Hero MotoSports Team Rally a good preparation ground for the season ahead. JRod rode off the ceremonial podium today on his Hero Speedbrain 450 Rally Bike, sporting the No. 1 badge.
Wolfgang Fischer, Team Manager, said "I am very excited to be here in India with the Hero MotoSports Team Rally and look forward to getting a first-hand experience of how races work here. Even though it's a short race of two days, we have to do the same preparations like any other race in the world. We will miss Santosh but we are ready for the race and hope to get a good result."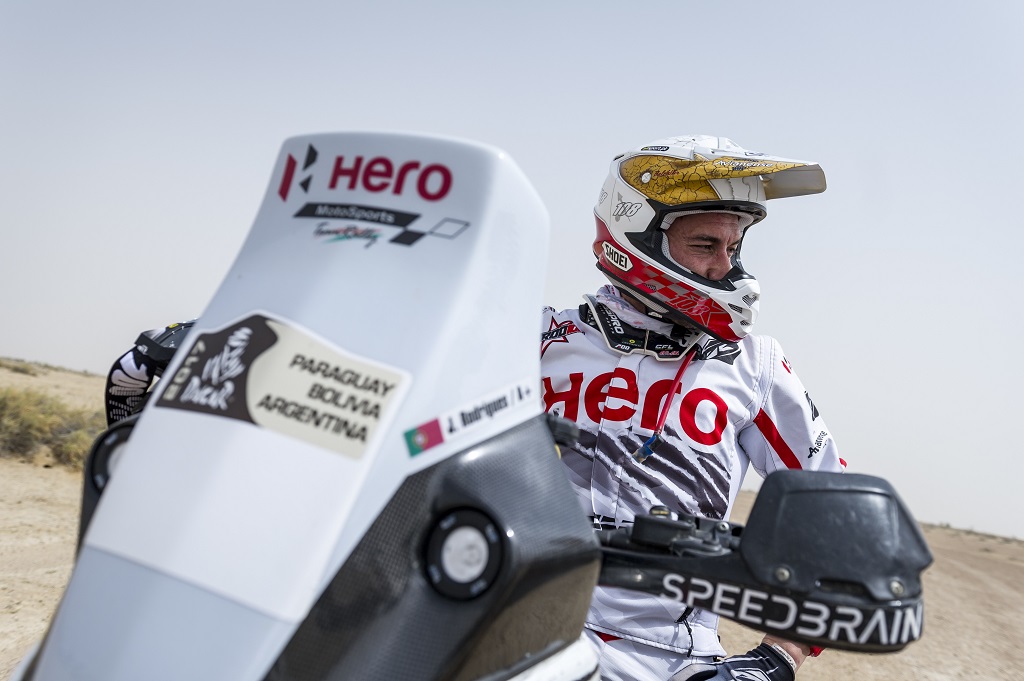 Joaquim Rodrigues (Comp No: 01), said "We finished the technical controls today and are now getting everything ready to start the race tomorrow. The team and I are very excited for this new experience in India and hope to achieve good results."