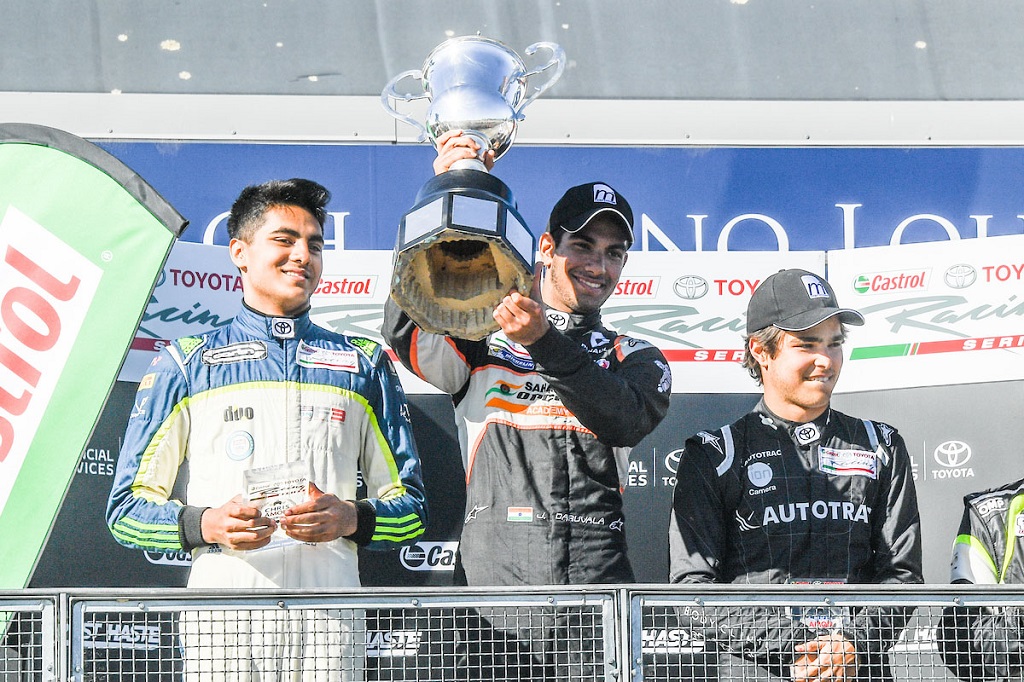 Christchurch, New Zealand: Jehan Daruvala representing the Sahara Force India Academy, achieved the rare distinction of successfully defending the Lady Wigram Trophy Title. The Mumbai based teenager had won the same trophy which is amongst New Zealand's most prestigious races, in spectacular fashion last year, after starting 15th on the grid.  Jehan is the first racer since 1993 to successfully defend the trophy!
In race 2, earlier in the day, Jehan started fifth as per the reverse grid rules. A bad start by him meant he fell down the order to 8th. The 3.33 Ruapuna Circuit at Christchurch is immensely difficult to overtake and Jehan was unable to gain back his lost positions. On the penultimate lap, the racer behind Jehan made an opportunistic lunge in a bid to overtake Jehan. The move resulted in contact and Jehan's right front wheel had extensive damage, forcing him to retire from the 15 lap race. The race was won by Thomas Randle of Australia.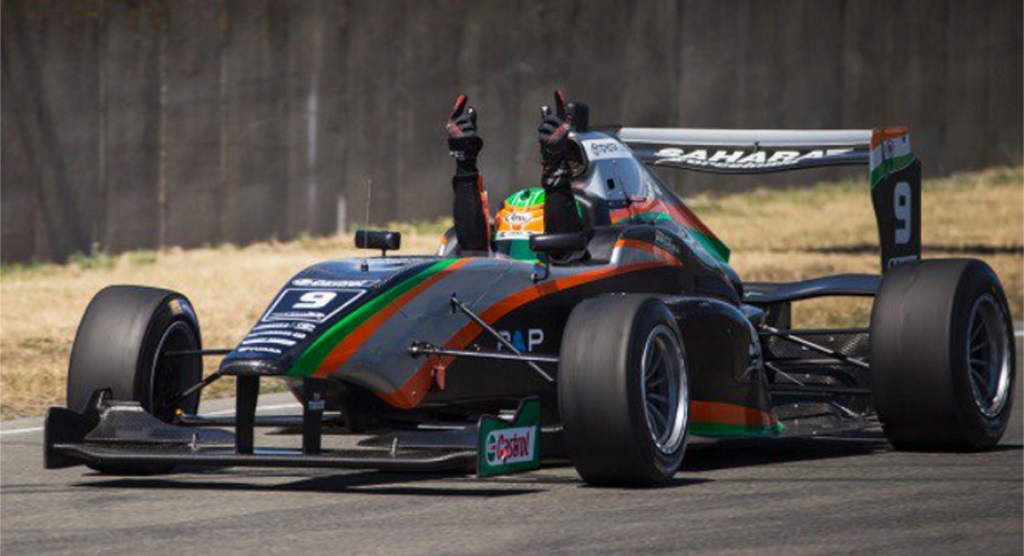 The Lady Wigram Trophy was the third and biggest race of the weekend. Jehan made an excellent start from pole, and immediately pulled away from the rest of the grid. His impressive pace ensured that he continued to increase his lead to almost three seconds, before the safety car was deployed. Jehan once again pulled away at the restart and soon built up his lead when, once again, the safety car was deployed due to another incident. The second restart also saw Jehan pull away again, but almost immediately the red flag was brought out, suspending the race.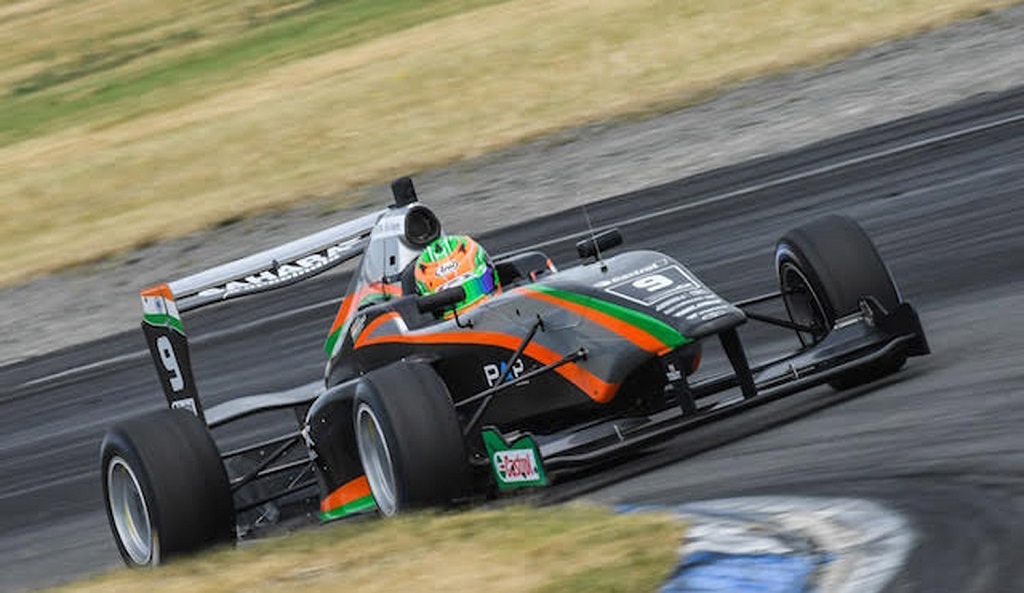 The final restart of the day had Jehan pull away at the front. He soon built up his customary lead and took the chequered flag ahead of British racer Enaam Ahmed and Pedro Piquet, and successfully defended his 2016 title.
 "Race 2 was unfortunate, after I was hit and had to retire. I am happy I could keep my focus up and managed the three restarts well, in the Lady Wigram Trophy Race. My pace was really good and the team have done a fantastic job in giving me a great car. I would really like to thank everyone who have been part of my success and most importantly I must thank Sahara Force India for their continued support" said Jehan after winning the prestigious 20 lap race.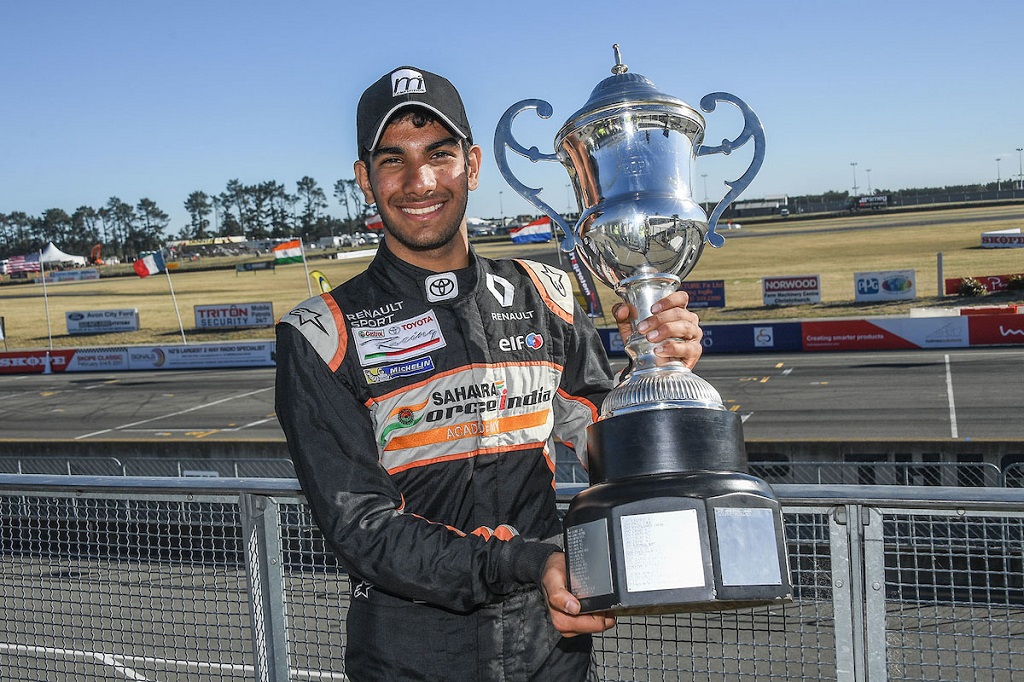 The Lady Wigram Trophy was first contested in 1951 and numerous Formula 1 greats have won the trophy including Jack Brabham, Stirling Moss, Jackie Stewart, Bruce McLaren and Jim Clark. Jehan's excellent weekend also saw him clock the fastest lap in race 3, bag two pole positions and a second place in race 1.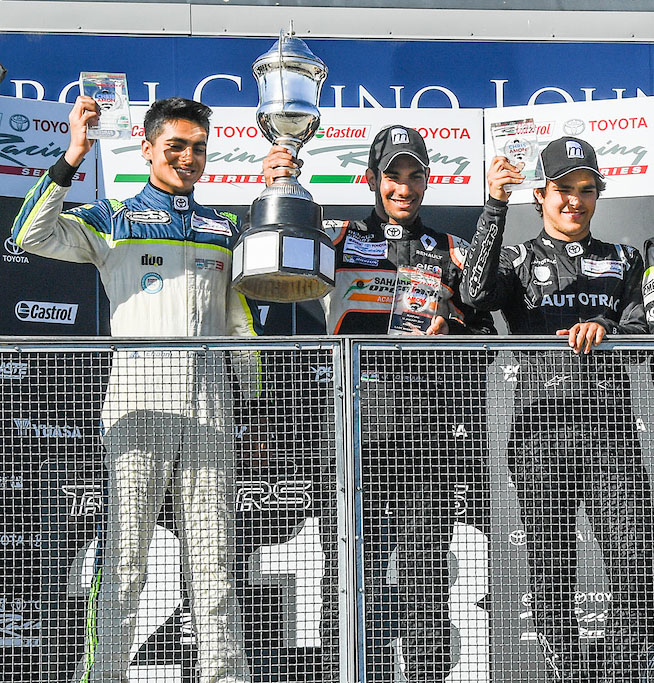 The Toyota Racing Series will now move next weekend to the Teretonga Park circuit in Invercargill, New Zealand.