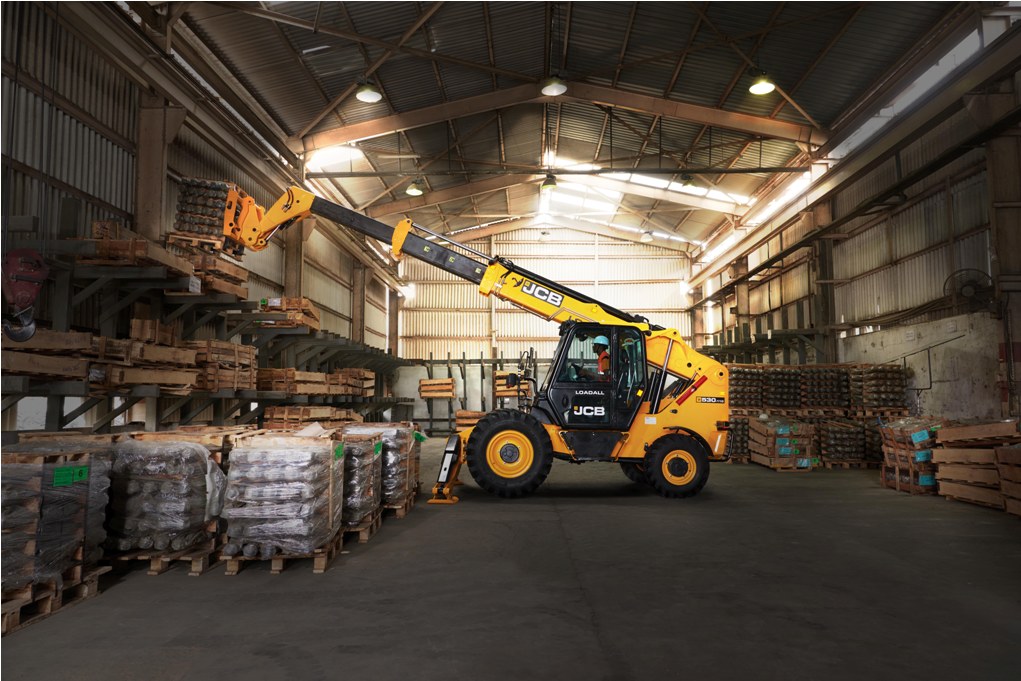 Transforming the industry with three revolutionary products – Telehandlers, Skid Steer Loaders and Super Loaders
JCB India Limited today showcased its world-class range of material handling product solutions in an event at New Delhi. Its three class leading machines namely Telehandlers, Skid Steer Loaders and Super Loaders are revolutionising the Material Handling industry in India.
Speaking on the occasion, Mr. Vipin Sondhi, Managing Director and Chief Executive Officer of JCB India Limited,said, "We are delighted to showcase our wide range of "Made in India" material handling products solutions for the Indian market. The industry is now progressing towards more safe and reliable practices and through these revolutionary products we foresee a great opportunity to replicate the global best practices in the material handling industry."
JCB has been pioneering the concept of Telehandlers globally since 1977 and has remained the world's first choice in this segment ever since.  These machines are extensively used for material handling applications such as loading, unloading, placing and lifting material at various heights and reaches. Through the use of various attachments, this versatile machine offers the perfection of 4 machines in 1.
In line with global standards this machine greatly enhances on-site safety.  In India, JCB offers three variants of Telehandlers – a 7m lift height machine known as the 530-70, an 11m lift height machine known as 530-110, and a 17m lift height machine which is the 540-170.
"Over the years, we have been witnessing a growing need for technologically advanced and intelligent product solutions in this industry. With the three product solutions, JCB is leading this paradigm shift in India. This world class range is a perfect combination of safety, productivity and versatility." He further added.
JCB Skid Steers are the world's safest Skid Steers as they come with a unique side door entry. This compact and versatile machine is available in two variants in India – the 135 and the 155. Skid Steers are ideal to operate in urban infrastructure applications or for narrow and areas which space is a restriction.
The Super Loader on the other hand is a perfect blend of value, versatility and performance. It is designed as a dedicated loader for loading applications at higher heights. At present, JCB offer two variants in the Indian market, a 3.1m dump height machine and a machine with a 4.0m dump height.
This range is accompanied with a wide option of attachments such as Power Grab, Drum Handler, Vibratory Roller, Industrial Grappler, General Purpose Shovel, Heavy Duty Fork, Crane Hook – Fork Mounted, Grain Bucket and Man Platform. Many of these attachments were seen in action at today's event.