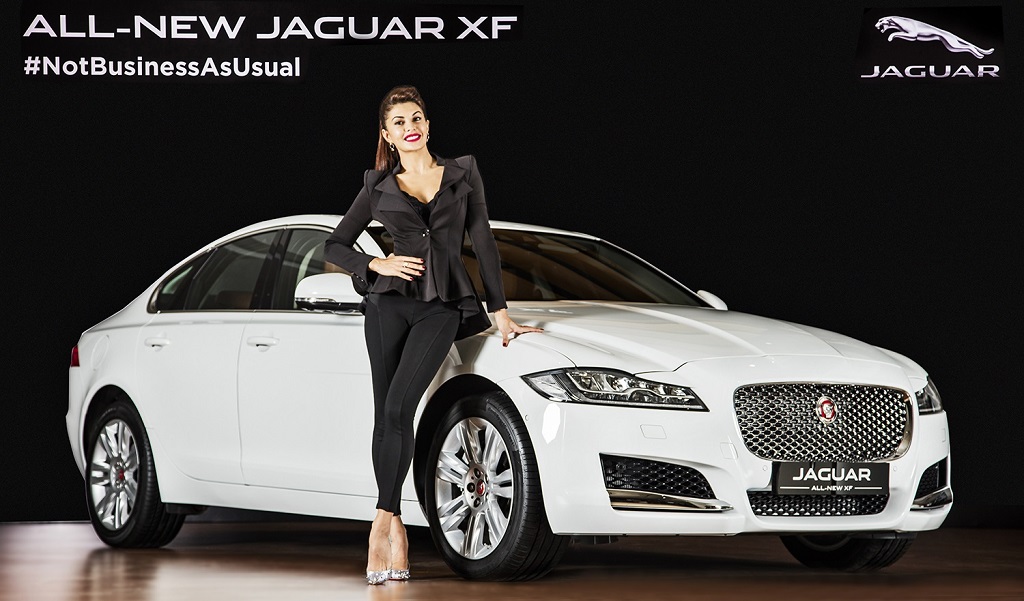 The all-new Jaguar XF is an utterly seductive combination of design, performance and technology, a car that offers both excitement and efficiency
The all-new XF demonstrates Jaguar's principles of design purity with distinct F-TYPE inspired cues, a dramatic start-up sequence, contemporary craftsmanship and great inner space
The all-new XF is the first Jaguar in India to get the Ingenium 2.0 l (litre) Diesel engine
Jaguar XF's lightweight aluminum architecture contributes towards a weight saving of up to 190 kg over the previous generation XF
Packed with technology, the all-new Jaguar XF gets InControl infotainment with Meridian Sound Systems
Bookings for the completely built unit of the all-new Jaguar XF are now open at all 23 authorised Jaguar Retailers in India. One may also book the all-new Jaguar XF by visiting the new online booking platform at www.findmeacar.in
Jaguar Land Rover India today announced the launch of its most dynamic premium business sedan, the all-new Jaguar XF, starting from ₹ 49.50 Lakh (ex-Delhi). The deliveries of XF are scheduled to begin from end of September 2016 and customers can now book one through any of the 23 authorised Jaguar Retailers located near them. With the introduction of the Ingenium Diesel engine, the XF becomes the first Jaguar in India to get this much awaited power-train.
Rohit Suri, President, Jaguar Land Rover India Ltd (JLRIL), said:
"Over the years, Jaguar XF has gained immense popularity and success in the Indian market and we are excited to offer the all-new Jaguar XF to our discerning and distinguished customers passionate about owning a Jaguar."
DERIVATIVES AND PRICES
The all-new Jaguar XF will be available in India in the following engines and derivatives:
Jaguar XF 2.0 l (132 kW) Diesel Pure: ₹50 Lakh
Jaguar XF 2.0 l (132 kW) Diesel Prestige: ₹90 Lakh
Jaguar XF 2.0 l (132 kW) Diesel Portfolio: ₹ 10 Lakh
Jaguar XF 2.0 l (177 kW) Petrol Prestige: ₹65 Lakh
Jaguar XF 2.0 l (177 kW) Petrol Portfolio: ₹85 Lakh
Note: All prices are ex-showroom in Delhi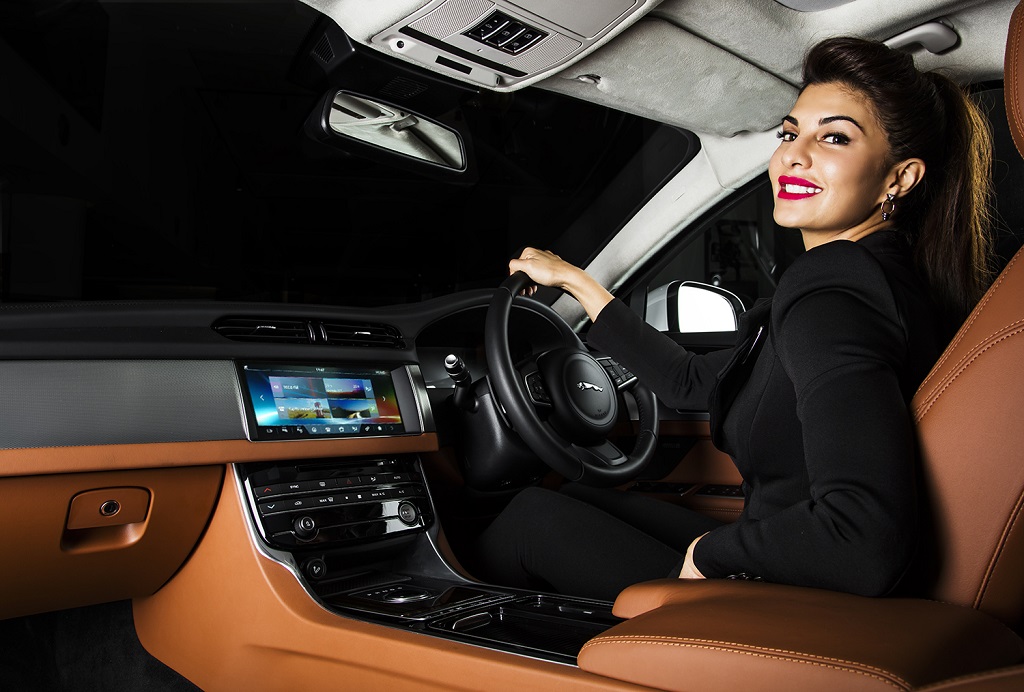 DESIGN
Exterior Principles
The all-new XF demonstrates the Jaguar principles of design purity. Strong lines radiate dynamic character and enhance its capabilities, be it improving aerodynamics, visibility, stability or safety.
XF is available with adaptive LED headlights featuring Jaguar's signature 'J' blade Daytime Running Lights to give XF a striking on-road presence. The quality of LED light is close to daylight that helps in distinguishing objects more easily and reducing fatigue at night.
At the rear, XF's tail lights feature a distinctive, Jaguar F-TYPE inspired, double roundel and intersecting horizontal detail. The LED brake lights are not only brighter than halogen bulbs but also use less energy, contributing to XF's overall drive for greater efficiency. LEDs also illuminate faster, so following drivers can react more quickly to XF's braking.
The all-new Jaguar XF's sweeping exterior design is naturally aerodynamic. Its advanced form enhances handling, dynamics and refinement. Even the boot lid's height and pitch, as well as its overall curvature and subtle spoiler, are designed to reduce drag and increase downforce.
Dramatic Start-Up Sequence
The moment the XF's front door is opened, the Start button on the console starts to pulse with a heartbeat creating an instantaneous emotional connection with the customer. Once the Start button is pushed, the car awakens and its mood lighting illuminates. With perfect choreography, air vents rotate open, the JaguarDrive Selector rises smoothly and the engine growls, signalling readiness for the drive ahead.
Contemporary Craftsmanship
The all-new Jaguar XF's interior offers outstanding comfort and a sense of wellbeing. The number of switches and buttons is kept to a minimum to keep the look clean and tidy, as well as making them easy to use. Materials used are of the highest quality. Leather and finishes are selected with the greatest care to ensure that, inside XF, everything is luxurious to the touch.
Greater Interior Space
The rear of Jaguar XF's cabin is spacious and luxurious. Compared with the previous generation XF, rear 'knee-room' has increased by 24 mm, making it among the best in class. Rear 'leg-room' has increased by 15 mm, adding to greater comfort and wellbeing for passengers. Building on the drama of its predecessor's interior, mood lighting also enhances the feeling one gets once inside the car. Mood Lighting is configurable and there is a choice of ten colours to choose from.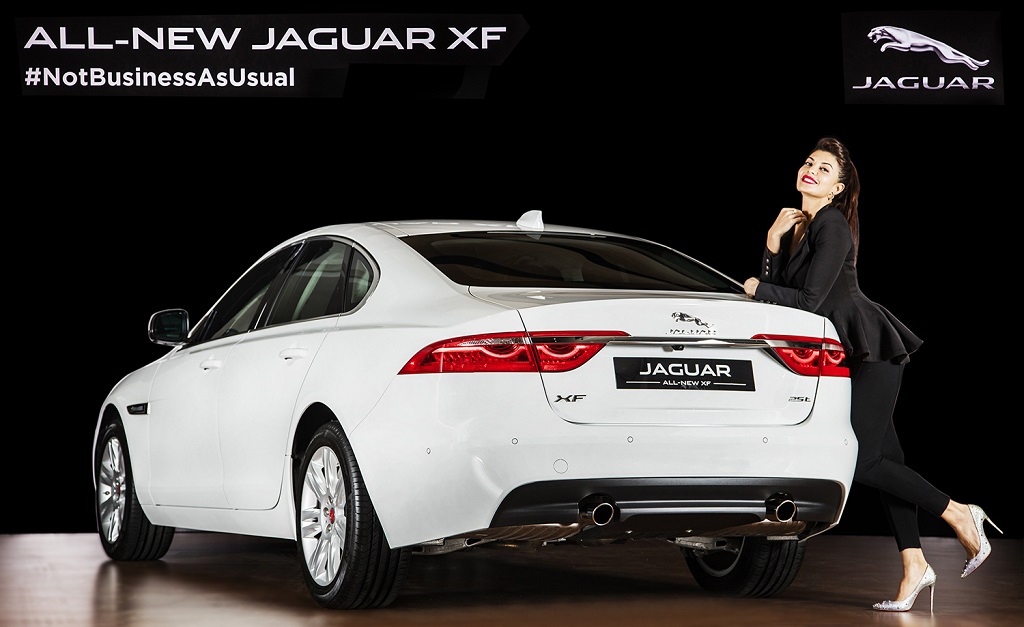 PERFORMANCE
Ingenium Diesel Engine
The all-new Jaguar XF is offered with the new Ingenium 2.0 l 4-cylinder Turbocharged Diesel engine that delivers a power output of 132 kW. Ingenium is Jaguar Land Rover's new breed of engines designed for effortless performance, refinement and efficiency. With advanced technology and all-aluminium construction, the Ingenium diesel engine delivers impressive fuel economy and reduces CO2 emissions. Up to 20 kg lighter than equivalent previous generation engines, the Ingenium diesel engine is intrinsically more efficient.
Choice of Petrol Engine
The all-new Jaguar XF's 4-cylinder petrol engine offers 177 kW of power and responsiveness throughout the rev range, while improving efficiency. The 2.0 l 4-cylinder Turbocharged Petrol engine achieves '6-cylinder' levels of performance and refinement from a more compact and economical structure.
Lightweight Aluminium Architecture
Jaguar has been at the forefront of aluminium car construction for more than a decade. Its latest innovation – Lightweight Aluminium Architecture embodies the new Jaguar XF, which makes it significantly lighter, stronger and 28 percent stiffer than the structure used in XF's predecessor. Aluminium has been used to form the body sides, bonnet and front wings of XF.
TECHNOLOGY
Infotainment InControl Technologies
InControl is Jaguar's suite of advanced technologies that links both the customer and XF to the wider world. Two InControl infotainment systems are available: InControl Touch on the Pure and Prestige derivatives and InControl Touch Pro on the Portfolio derivative.
Meridian Sound Systems
The all-new Jaguar XF brings music to life with an enhanced listening experience through the Meridian Sound Systems. Designed in conjunction with the British audio experts Meridian, these systems use innovative audio technology and precise speaker placement to give perfectly optimised sound quality. The new 380 W Sound System with 11 speakers is standard on the Prestige Derivative and the digital 825 W Surround Sound System with 17 speakers is standard on the Portfolio Derivative.
Driving Technology – All Surface Progress Control
Unique in this class of cars, Jaguar's All Surface Progress Control (ASPC) technology is a low speed cruise control that helps the all-new Jaguar XF to cope with low traction situations. Once activated, cruise control buttons can be used to set a 'target' speed of between 3.6 km/h and 30 km/h. The system then works to achieve and maintain that speed while exerting optimum traction control. ASPC is standard on all engines fitted with automatic transmissions and gives the XF added confidence over slippery, loose surfaces, undulating terrain and even while descending a difficult incline. ASPC also has a pull-away function allowing XF to progress from rest on slippery surfaces with ease.
Further details on the all-new Jaguar XF are available on the Jaguar India website www.jaguar.in.
Jaguar Product Portfolio in India
The Jaguar range in India also includes F–TYPE (starting at ₹ 125 Lakh in CBU form), locally manufactured XJ (starting at ₹ 99.99 Lakh) and locally manufactured XE (starting at ₹ 39.90 Lakh). All prices mentioned are ex – Delhi.
Jaguar Retailer Network in India
Jaguar vehicles are available in India through 23 authorised outlets in Ahmedabad, Aurangabad, Bengaluru, Bhubaneswar, Chandigarh, Chennai, Coimbatore, Delhi, Gurgaon, Hyderabad, Indore, Jaipur, Kolkata, Kochi, Karnal, Lucknow, Ludhiana, Mangalore, Mumbai, Nagpur, Pune and Raipur.
Please click the below links for details:
all-new-jaguar-xf-specification-sheet
jlr-press-release-jaguar-launches-the-all-new-xf-in-india-starting-from