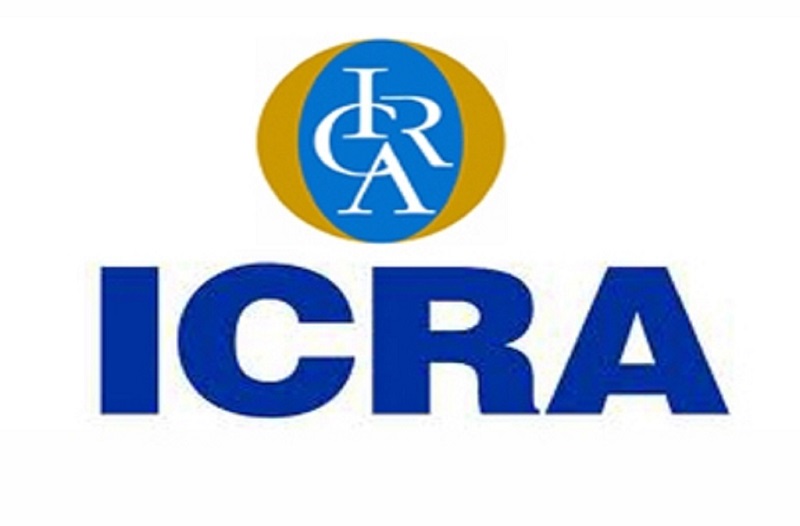 Domestic volumes decline by 12.1% (YoY) in Apr-Feb FY2015-16; Exports growth also moderates
Domestic tractor market sales continue to remain sluggish with no signs of any recovery in the near term. After declining by 13.0% during FY2015, the domestic tractor industry volumes continued to be under pressure in the current financial year, resulting in decline of 12.1% on a YOY basis in April-February FY2016. The demand in the market continues to be marred by weak farm sentiments, a result of stressed farm incomes on account of consecutive crop failures, a second consecutive year of weak south-west monsoon as well as only a modest increase in MSPs of various crops. Additionally, non-agri demand has remained weak and a slow pick up in infrastructure and construction activities has constrained demand from haulage purposes.
Increasing exports to destinations such as Turkey and Algeria aided volume expansion in exports besides supplies to US (by select players) till May 2015; the growth has however moderated over the recent past. While OEMs continue to focus on growing exports and have enhanced their distribution channels in identified geographies and launched products tailored for specific markets, the challenges in the key markets have constrained demand. With the contribution of exports to industry volumes (domestic + exports) remaining low, the industry sales volumes continue to mirror the declining trend in domestic volumes.
M&M Continues to maintain market leadership position
Competitive intensity in the domestic tractor market remains high, characterized by increasing pace of new product launches, greater marketing push by OEMs introducing products addressing niche segments, and their efforts to expand into untapped geographic segments and horse-power categories. Nevertheless, market structure has remained largely similar with modest changes in market share more linked to demand trends in specific geographies.
M&M continues to maintain its market leadership status, constituting about 38% of the total industry volumes. While M&M largely sustained its market share in Western and Central regions, it has gained market share in the other markets, benefitting from its strong position and dealer penetration. TAFE, despite continuing to be the second largest player, lost marginal market shares in Southern and Central markets owing to increasing penetration of M&M and John Deere in these regions. While Escorts continues to lose market share as has been the case the past 3-4 years owing to its shift in focus towards higher HP segment, John Deere, has recorded a healthy increase in market share in the current fiscal (from 5.2% in FY2014 to 5.8% in 10m FY2016), led by a robust 28% growth in export volumes.
Regional trends
The weakness in the domestic market over the past 18 months has been not been uniform across all regions, with the Southern region bucking the trend and outpacing growth as compared to other regions. After being the best performing region during FY2015, the southern region has recorded a healthy growth of 9% on a YOY basis during 10m FY2016, led by an improvement in demand in select states in the regions that were graced by reasonable monsoon precipitation and government support programs to an extent. The eastern region has also been able to withstand the weakness, benefitting from various government initiatives to boost farm mechanization.
Despite high irrigation coverage in select states of Northern region, the volume decline in the region has been sharp in last two fiscals, with the farm sentiments being severely weakened on expectations of a poor crop yield amid unfavourable weather dynamics. The Central and the Western region, which continue to rely heavily on rainfall, have also been severely hit with sales declining by 26% and 17% in these regions respectively in 10m, FY2016.
In the backdrop of sharp corrections across North, Central and West region, the contribution of South in the domestic sales volume has increased from 14% in FY2015 to 18% in 10m, FY2016, and has thus, emerged as the second largest region after the Northern region.
Engine HP Trends
The domestic tractor market has predominantly remains a medium HP market, with more than 80% of the total tractor sales being that of models in 31-50 HP range. The 41-50 HP segment continues to remain the most preferred segment, with about 45% of the domestic sales in 10m, FY2016 being constituted by the same. The preference of medium HP tractors can be attributed to both suitability of medium HP tractors to a large addressable geographic region and their affordability vis-a-vis higher HP tractors. In line with the HP wise mix, most OEMs have a majority of their product portfolio in these HP categories, aligned to service the market requirements.
Over the past few years, growth under all the segments has been affected on account of the weak farm sentiments. The lower HP tractor segment (<20 HP) has been able to withstand the downtrend in demand to an extent; however its contribution to the overall domestic volumes continues to remain at levels of 4-5% with no significant change in HP wise sales mix happening over the past 3-4 years. The sales mix is expected to remain largely similar over the short to medium term, although there could be minor variations led by change in product portfolio mix of various OEMs as well as growth variations across different geographical regions.
Outlook: Recovery in demand remains contingent on a healthy monsoon
In FY2016, the country saw its worst monsoon in six years, with the southwest monsoon ending with a deficiency of 14% from the Long Period Average (LPA) following a below average monsoon performance (deviation of 12% from LPA) in FY2015, further weakening farm sentiments. The Second Advance Estimates of crop production released in February 2016 indicated a decline in output of most kharif crops; an unfavourable kharif harvest in FY2016 points to third consecutive season witnessing below par crop production. An unusually dry winter in the northern parts, leaving little moisture in the soil, plus a delay in harvesting of paddy grown in preceding season, delayed sowing of rabi crops and the sowing till January 28, 2016 marked a 3% decline over the sowing levels at the same time last year. Although the recent wet spell in early March 2016 witnessed in several parts of the country is likely to boost the reservoir levels, its effect on the harvest of the rabi crop remains to be seen. Also, asset quality pressures and increasing risks of delinquencies in this asset class have resulted in financiers being circumspect in their lending. ICRA thus expects the domestic tractor volumes to remain weak over the short term with any improvement in demand being contingent on healthy monsoon rainfall. ICRA believes that in the backdrop of current distressed cash flows at the farmers end, tractor sales would improve gradually in the next fiscal if monsoons are normal during FY2017 with adequate geographic and temporal distribution. While there have been green shoots evident in select states like Andhra Pradesh, Tamil Nadu, Maharashtra, Bihar, Orissa, the larger markets continue to witness double digit decline in volumes, belying any hopes of pan India recovery.
The forecast issued by the National Oceanic and Atmospheric Administration in March 2016, a premier agency monitoring global weather conditions, indicates that the El Nino conditions, although decreasing, still persist in the Pacific Ocean. Its expectations are that El Nino conditions should end in the next few months and eventually transition into La Nina conditions, which are favourable for monsoon. Additionally, a positive Indian Ocean Dipole is also likely to favour a healthy monsoon. If these forecasts crystallize, then a normal monsoon rainfall, both in terms of spatial and temporal dynamics, may transpire and assist a recovery in the agricultural production.
The government's thrust on rural development, especially on irrigation programmes, and farmer welfare, in the budget could also help improve farm sentiments. ICRA expects the tractor domestic volumes to grow at a moderate pace with an outlook of a growth in tractor volumes (domestic + exports) of 4- 6% in FY2017, with any major recovery in demand to happen over the medium term. On the long term front, ICRA continues to maintain a volume CAGR of 8-9% for the tractor industry over the next five years as long term industry drivers remain intact. The government remains committed towards rural development and agri-mechanization and given the current low penetration in various states, the demand potential remains strong. This coupled with other factors such as increasing rural wages; scarcity of farm labour as well as long term trend of improving MSPs is also likely to aid growth in industry volumes over the long term.