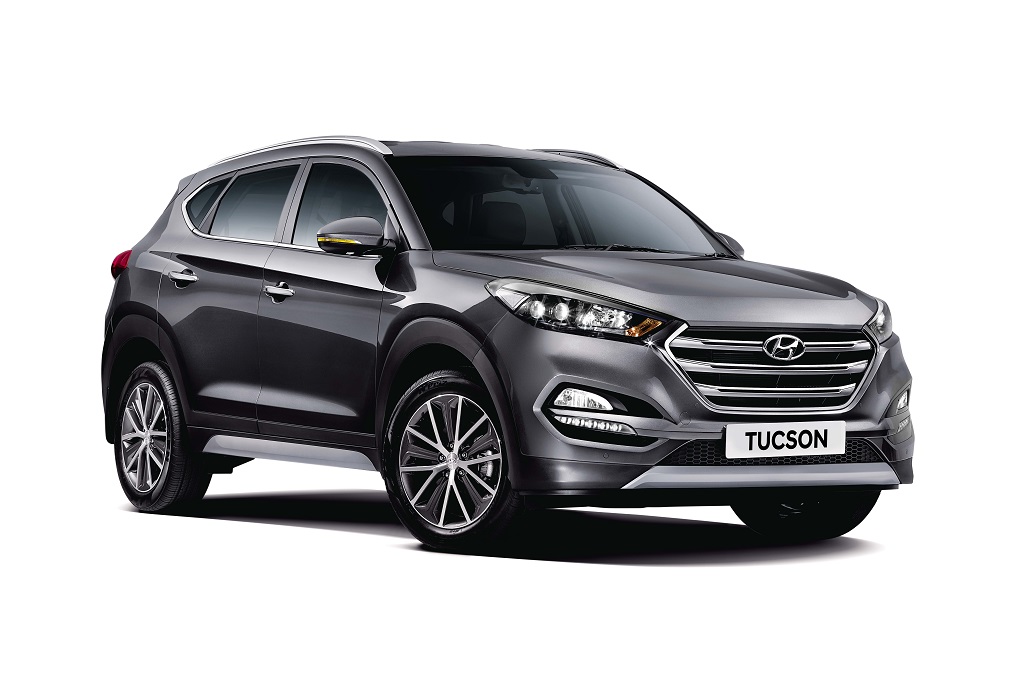 Safety Features enhanced in 2WD AT GL Trims for both Petrol and Diesel –
Enhancing Overall Value Proposition of TUCSON –
New Delhi, October 06, 2017:  Hyundai Motor India Ltd. (HMIL), the country's second largest car manufacturer and number one exporter since inception today introduced the most awaited the 4-Wheel Drive (4WD) system in TUCSON enhancing the portfolio of Dynamic Global SUV. The Intellimatic 4WD TUCSON offers a perfect combination of a high performance off roader SUV along with comfort and stylish road presence.
Commenting on the introduction of 4WD TUCSON, Mr. Y K Koo, Managing Director and CEO, Hyundai Motor India Ltd. said, "We are happy to introduce the most awaited 4WD Global SUV – TUCSON to the Indian market. Introduction of 4WD is to bring to the customer the next level of cutting edge technology in Dynamic Styling, Athletic Performance, Advanced Safety and Smart Comfort as product innovation towards competitive advantage in fast growing SUV market while also enhancing the overall price value equation through value engineering and passing the price benefit to customer."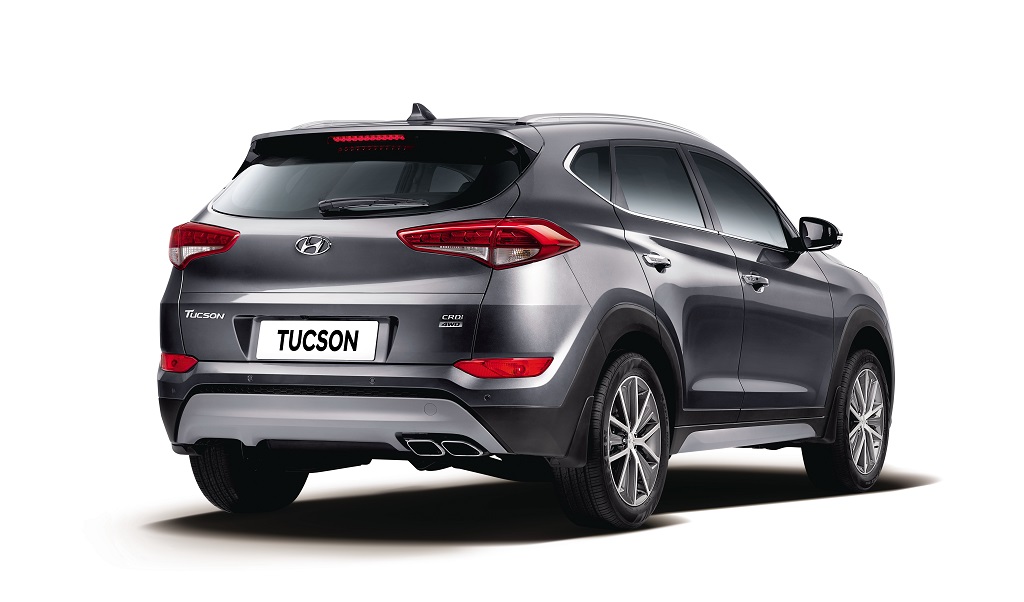 The TUCSON is engineered to deliver Excellence with Dynamic Styling, Athletic Performance, Smart Comfort along with Advanced Safety. With the introduction of 4WD TUCSON; we have focused on the localisation thus offering competitive pricing for our valued customers. Superior customer experience through innovation is the hallmark of Hyundai Brand DNA. The much awaited 4WD system is an upgradation to TUCSON's cutting edge technology and will surely raise the excitement in the growing SUV market in India."
The 4WD is offered in 2.0 Diesel AT GLS variant. Bookings of the 4WD TUCSON is open and available across all Hyundai dealerships in India.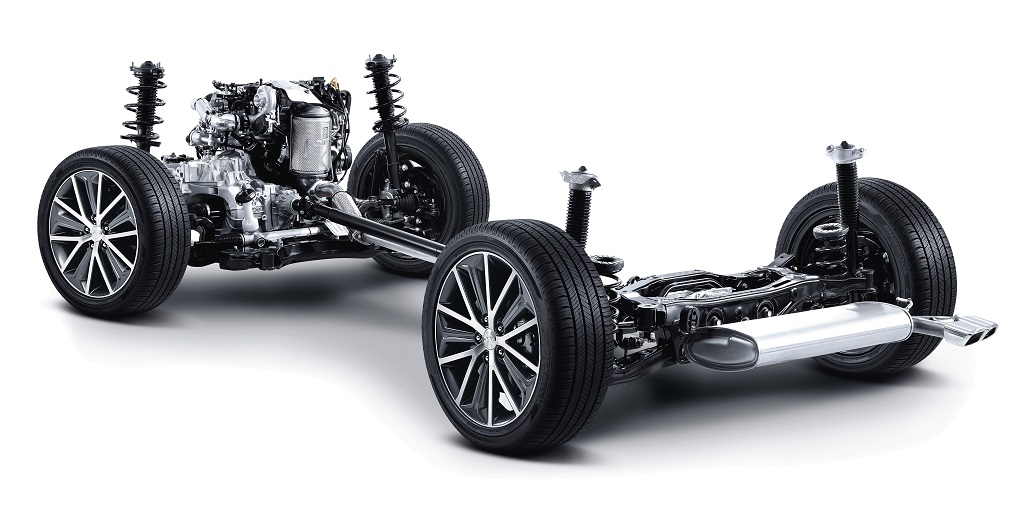 Key features: 4WD System
The 4WD System comes with – 'On Demand 4WD Functioning' which automatically implements Rear Wheel Traction Control by assessing road conditions & maintain utmost traction on rough, lose or slippery surfaces, improving stability while cornering. When driving in this mode the system determines intelligently that there is need for 4WD based on the terrain and the engine driving power automatically get distributed to all 4 wheels without the driver's intervention.
The On demand 4WD Functioning system ensures better Fuel Efficiency as intelligent switching ON/OFF for 4WD system, the performance is optimized and there is low wear & tear of mechanical parts. TUCSON 4WD system also offers 4WD Lock mode which helps to activate the 4WD function manually based on user demand, resulting in a torque split of 50:50 between front and rear wheels.
Advanced Traction Cornering Control (ATCC) is an integral feature of TUCSON's 4WD. It helps to transfer torque to the wheels that have the most grip resulting in improved cornering performance.
With over 4.5 million customers worldwide, TUCSON is one of the best-selling SUV's across the world and a benchmark in the segment in India. TUCSON's strong success is apparent from the overwhelming response it has received from experts and also from customers winning 7 big auto awards in India since its launch in November 2016.
Further with Hyundai's strong commitment towards Safety, the TUCSON AT GL trims in both petrol and diesel have been reinforced with safety features like Electronic Stability Control (ESC), Vehicle Stability Management (VSM), Hill Assist Control (HAC), Down Hill Brake Control (DBC) & Brake Assist enhancing the safety and driving performance.
TUCSON: New Prices (Ex-Showroom Delhi)
Fuel Type
Variant
Price (Rs.)
Petrol
2WD MT
17,99,900
2WD AT GL
20,99,000
Diesel
2WD MT
19,95,900
2WD AT GL
22,49,000
4WD AT GLS
25,19,000
 About HMIL
Hyundai Motor India Limited (HMIL) is a wholly owned subsidiary of Hyundai Motor Company (HMC). HMIL is the second largest car manufacturer and number one car exporter since inception in India. It currently has ten car models across segments – Eon, Grand i10, Elite i20, Active i20, Xcent, Verna, CRETA, Elantra, Tucson and Santa Fe. HMIL's fully integrated state-of-the-art manufacturing plant near Chennai boasts advanced production, quality and testing capabilities.
HMIL forms a critical part of HMC's global export hub. It currently exports to around 87 countries across Africa, Middle East, Latin America, Australia and the Asia Pacific. To support its growth and expansion plans, HMIL currently has 480 dealers and more than 1,260 service points across India. In its commitment to provide customers with cutting-edge global technology, Hyundai has a modern multi-million dollar R&D facility in Hyderabad. The R&D center endeavors to be a center of excellence in automobile engineering.