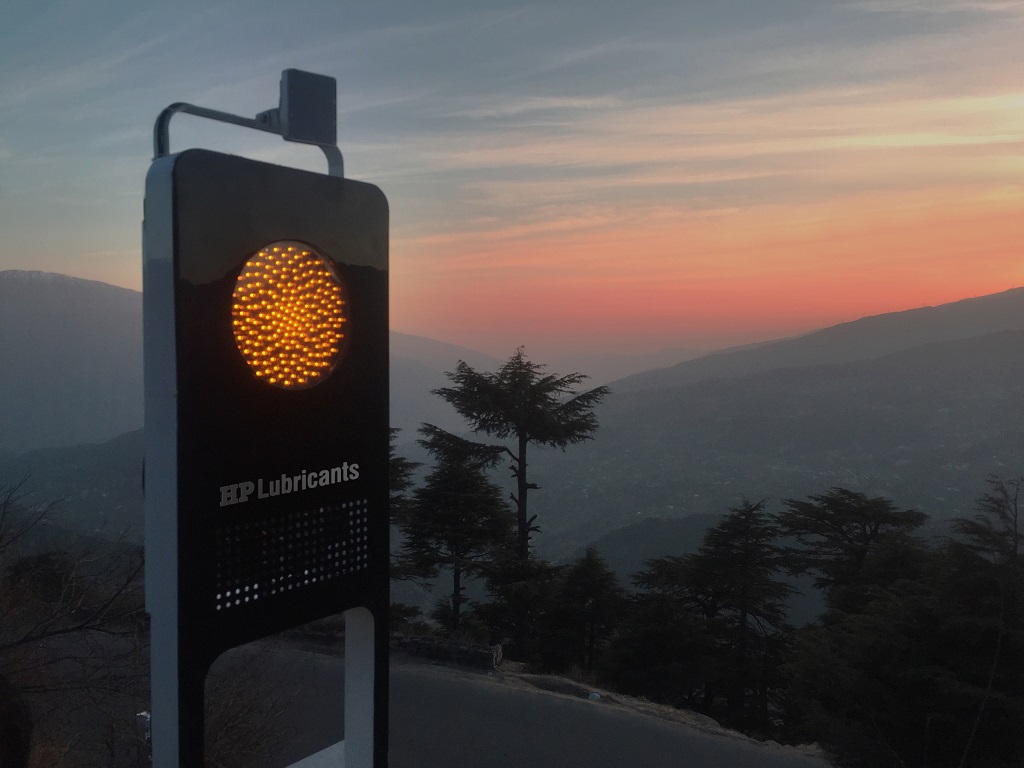 ~ HP Lubricants and Leo Burnett India take steps towards highway infrastructure communication with '#RoadsThatHonk', an innovation towards safer and smarter highways ~
Tuesday, 25th April, 2017: HP Lubricants and Leo Burnett India have together innovated for the implementation of the world's first anti-collision vehicle management system for India's national highways. #RoadsThatHonk is aimed at safer highways across Indian roads. The innovation, that has been conceptualised, designed and executed by Leo Burnett India, was launched on NH1 in North India, along the Jammu-Srinagar Highway (a road that is touted as one of the most precarious highways by National Geographic).
#RoadsThatHonk adopts SmartLife poles at sharp curves and hairpin bends, that employ advanced networkeddevices and combine wireless technology, radar systems, and an anti-collision warning system, all powered bysolar PV modules. SmartLife poles are placed on each side of key hairpin bends. The poles detect speeds of oncoming vehicles, then communicate with each other to caution approaching vehicles on either sides with a horn.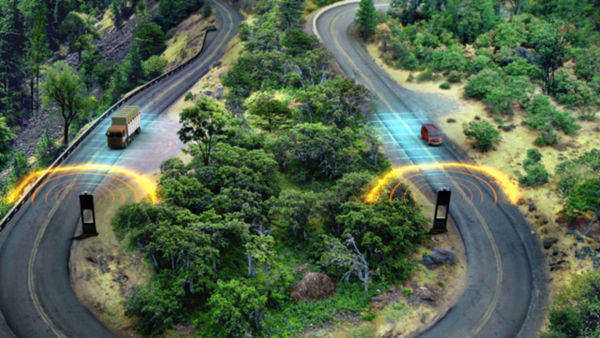 Announcing the commencement of the project, Rajdeepak Das, Chief Creative Officer, Leo Burnett, South Asia, said, "2016 recorded numerous accidents across national highways and this is a major concern for local and state administration. We are glad to have been behind an innovation that harnesses the power of technology, and uses radar signals to intimate drivers. We are confident that #RoadsThatHonk will significantly reduce accidents and save several lives every year. Every life saved is a measure of success and reinstates our belief that #RoadsThatHonk has the potential for further scale on highways across the length and breadth of the country."
Link to the video: https://youtu.be/h5DqvAYUdTA
The functionality is achieved by transmitting an electromagnetic wave in 24 GHz frequency range (K-band), and measuring the frequency shift of the reflected electromagnetic wave. The frequency shift is caused by the Doppler effect of the moving target on the electromagnetic wave. As the relative speed between the radar sensor and the target increases, the detected frequency shift also increases, thus enabling the radar sensor to precisely determine the target speed.
The smart pole is a unique device created specifically to reduce the risk of accidents in hilly areas, funded and executed by HP Lubricants and Leo Burnett India. The aim is to observe the progress of the device and then further amplify the scale and magnitude of the project. India is a land of multiple terrains and there are several areas where the device is applicable and can save lives by reducing the risk of accidents.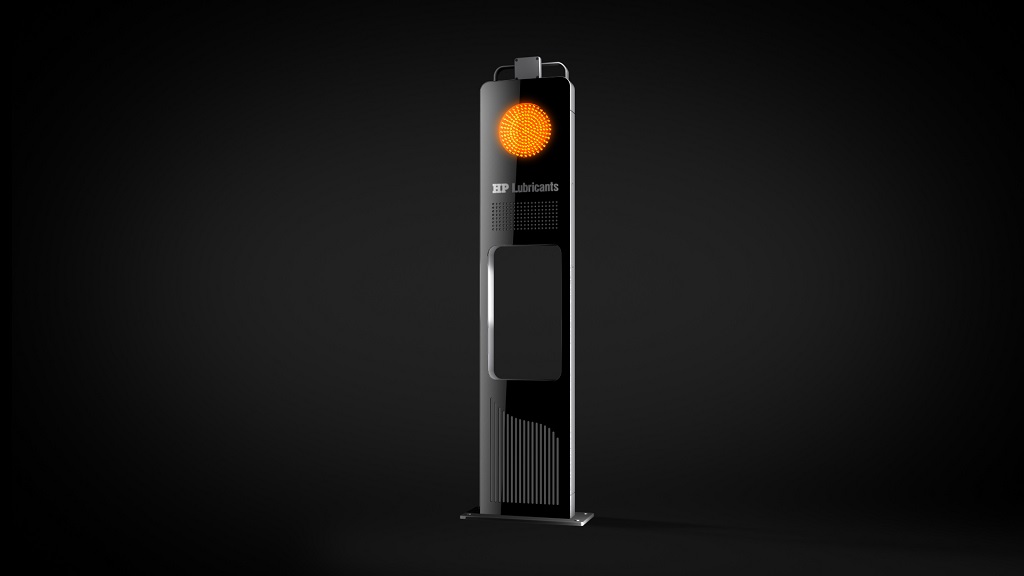 The Police department overseeing this 110 km of Jammu-Srinagar Highway belt has experienced over two-three vehicular incidents daily. Post the installation of the SmartLife pole, the department believes this number has reduced significantly.
Commenting on the project, Mr. Chander J. Singh – Deputy Superintendent of Police, Chenani Range, said, "The Jammu-Srinagar highway is one of the most dangerous highways in the world. It has various hairpin bends and vehicles often speed at these turns resulting in fatal accidents. #RoadsThatHonk is a great innovative technology which will help save lives and make our roads safer."
The combination of communications infrastructure and technology provides a strong foundation and a way-forward towards smarter and safer mobility. The technology adapted through #RoadsThatHonk is a vision for long term growth and evolution of a host of capabilities and possibilities that will enable safer commute across cities.
About HP Lubricants:
HP Lubricants is an integral part of Hindustan Petroleum Corporation Limited, one of India's frontline oil majors, committed to providing energy and fueling growth in every significant area of development. In pursuit of this vision, there is a sustained emphasis on environment protection and preserving the cultural heritage of India. The comprehensive range of HP Lubricants caters to the smallest of needs; from new generation cars to ploughing tractors and industrial machinery. The range conforms strictly to OEM specifications, often taking the initiative in customization of products.
About Leo Burnett India:
Leo Burnett India, rated among top 5 agencies in the country, has created memorable campaigns for several brands in its portfolio. It has been building insightful campaigns for McDonald's, Thums Up, Tide, Whisper, HDFC Life Insurance, Tata Chemicals, Bajaj, Star TV, Star Sports, Jeep, Fiat, Ariel, Iodex, General Mills, and Bacardi among others. "Insightful creativity has the power to change human behaviour" is the Leo Burnett philosophy, based on HumanKind, where the filters of creativity are human insights. Leo Burnett India has won International and National awards year on year at Cannes Festival, Adfest, D&AD, Clio, One Show, London International Awards, Spikes Asia, Lotus Awards, Andys, New York Festival, Goafest and Mirchi Kaan Awards. The agency has also been declared the 'Global Agency of the Year', across Burnett's 86 nation network, twice.