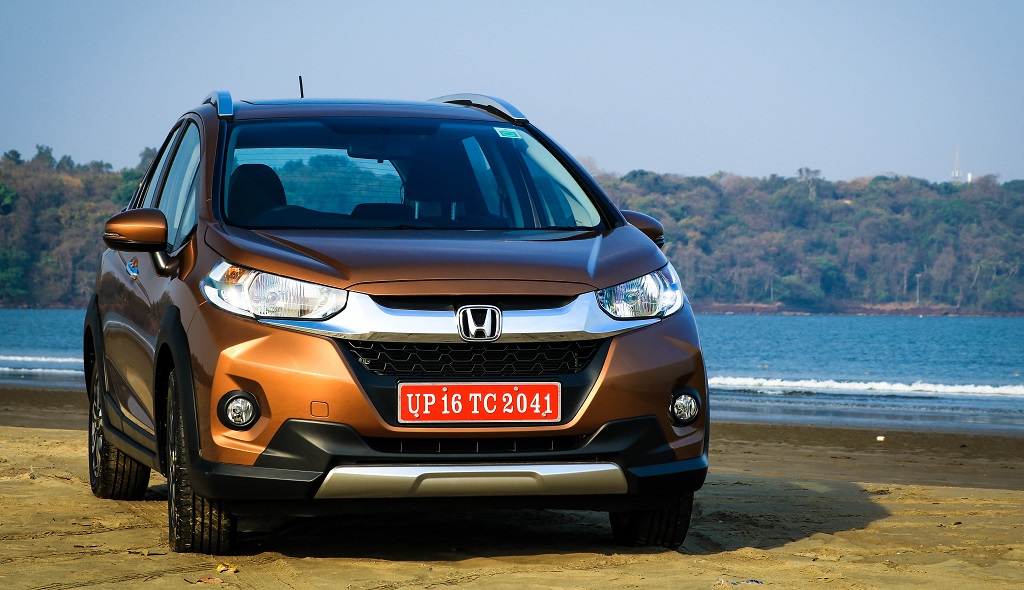 ~ All new Honda WR-V receives over 12,000 bookings since its launch~
Mumbai, May 1st, 2017: Honda Cars India Ltd. (HCIL), leading manufacturer of passenger cars in India, registered monthly domestic sales of 14,480 units in April 2017 against 10,486 units in corresponding month last year, registering a growth of 38.1%. The company has received overwhelming customers' response for newly launched Honda WR-V and new Honda City 2017. HCIL has received over 25,000 bookings for Honda City since its launch in mid-February, and 12,000 bookings for WR-V since its launch in mid-March.  
Mr. Yoichiro Ueno, President and CEO, Honda Cars India Ltd. said "HCIL sales continue to grow positively and we registered our higher ever April numbers backed by strong demand for New City 2017 and Honda WR-V. The new fiscal year has begun on a positive note and we hope to continue the growth momentum. "
HCIL also exported a total of 442 units in April 2017.
Model wise sales break-up for April 2017:
*Import of Accord Hybrid in Mar'17: 30 units
*Mar'17 sales – 28 units; April'17 sales – 1 unit
About Honda Cars India Ltd
Honda Cars India Ltd., (HCIL) leading manufacturer of passenger cars in India was established in December 1995 with a commitment to provide Honda's latest passenger car models and technologies, to the Indian customers. HCIL has two state-of-the-art manufacturing facilities at Greater Noida, U.P and Tapukara, Distt. Alwar, Rajasthan. 
The company's product range includes Honda Brio, Honda Jazz, Honda Amaze, Honda City, Honda WR-V, Honda BR-V and Honda CR-V – which are manufactured in India. The Accord Hybrid is being sold as a CBU imported from Thailand. Honda's models are strongly associated with advanced design and technology, apart from its established qualities of durability, reliability and fuel-efficiency. The company has a strong sales and distribution network with 344 facilities in 230 cities across spread across the country.