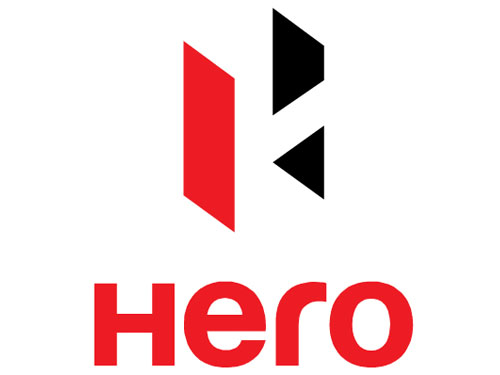 Hero Motocorp marks five years of solo journey with augmented leadership financial year 2015-16
Total income from operation at Rs. 28,599.30 Cr
Net profit up 31.3% to Rs. 3,132.37 Cr for the year
Q4 FY'16 total income from operations Rs 7,512.17 Cr
Net profit for the quarter Rs. 814.16 Cr up 70.85% vs. corresponding quarter previous year
Financial Results: (Apr 2015 – March 2016), FY '16
Total two-wheeler sales for the year at 66,32,322 units
Total turnover (Net sales and other operating income) for the financial year at Rs. 28,599.30 Crore
Earnings Before Interest Depreciation Tax & Amortization (EBIDTA) for the year 15.55% (vs. 12.84%% for the corresponding period last year)
Profit Before Tax (PBT) stands at Rs. 4394.58 Crore and Profit After Tax (PAT) at Rs. 3132.37 Crore (up 32.0% and 31.3% respectively)
Financial Results: Q4 (January-March), FY '16
Total two-wheeler sales for the quarter at 17,21,240 units
Total turnover Rs. 7,512.17 Crore
EBIDTA for the Quarter stands at 15.65% (vs. 12.34% for the corresponding period last year)
PBT stands at Rs. 1162.27 Crore and PAT at Rs. 814.16 Crore (up 69.5% and 70.85% respectively)
"The completion of FY'16 marked five years of sustained leadership in our bold new solo journey that we embarked upon in 2011. In addition to consolidating our market leadership in terms of volumes, we have also worked on making Hero MotoCorp a more profitable company. In FY'16, we made strong progress towards our strategic goals and delivered impressive performance, both in terms of sales and financials in the second half of the year while the industry continues to remain sluggish and sentiments are still subdued.
For FY'17, therefore, we continue to remain cautiously optimistic. The industry hopes for a good monsoon, which may help market sentiments to improve towards the second half of this fiscal."
Pawan Munjal Chairman, Managing Director and CEO, Hero MotoCorp
Hero MotoCorp today announced a final dividend of 1600 per cent (Rs. 32/- per share of face value Rs. 2/-) for 2015-16. This along with the interim dividend of 2000 per cent (Rs 40/- per share) aggregates to an annual dividend of 3600% (Rs 72/- per share)
The improved profit margins were the combined result of the highest-ever quarterly sales of 17,21,240 units and several margin improvement initiates taken during the period.
5 year journey
Consolidated domestic motorcycle market share
Launched first new products developed from indigenously developed technology
Gained market share in scooters since their launch
Global Foray
The first overseas manufacturing facility of HMCL became operational in Colombia in September 2015
The global footprint expanded to 30 countries across Asia, Africa and Americas
New Facilities/ Research & Development
A major landmark in the company's history, the Hero 'Centre of Innovation and Technology' (CIT) in Jaipur, commenced operations in February 2016
Product Launches
The first in-house developed products – Maestro Edge and Duet – introduced in the market in October 2015; contributed to significant increase in scooter market share
Maestro Edge went on to become the 'Most Awarded Scooter' in the country during the year
'Feel the Josh' – the media campaign of the Maestro Edge –won the 'Disruptor of the Year' Award in the Automobile category for Marketing excellence
Upgraded and contemporary new avatars of Hero's successful brands Splendor PRO, Splendor Plus, Passion PRO and Xtreme Sports launched
Sales Performance
HMCL further augmented leadership position in the market with three months of 6-lakh plus sales during the year – March, 2016 (606,542), October, 2015 (639,802) and September, 2015 (606,744)
The company returned record sales during the festive season selling 1 million units during the 35 day period
Rapidly gained market share in the scooter segment with the strong sales performance of the new scooters after their launch in the second half of 2015-16