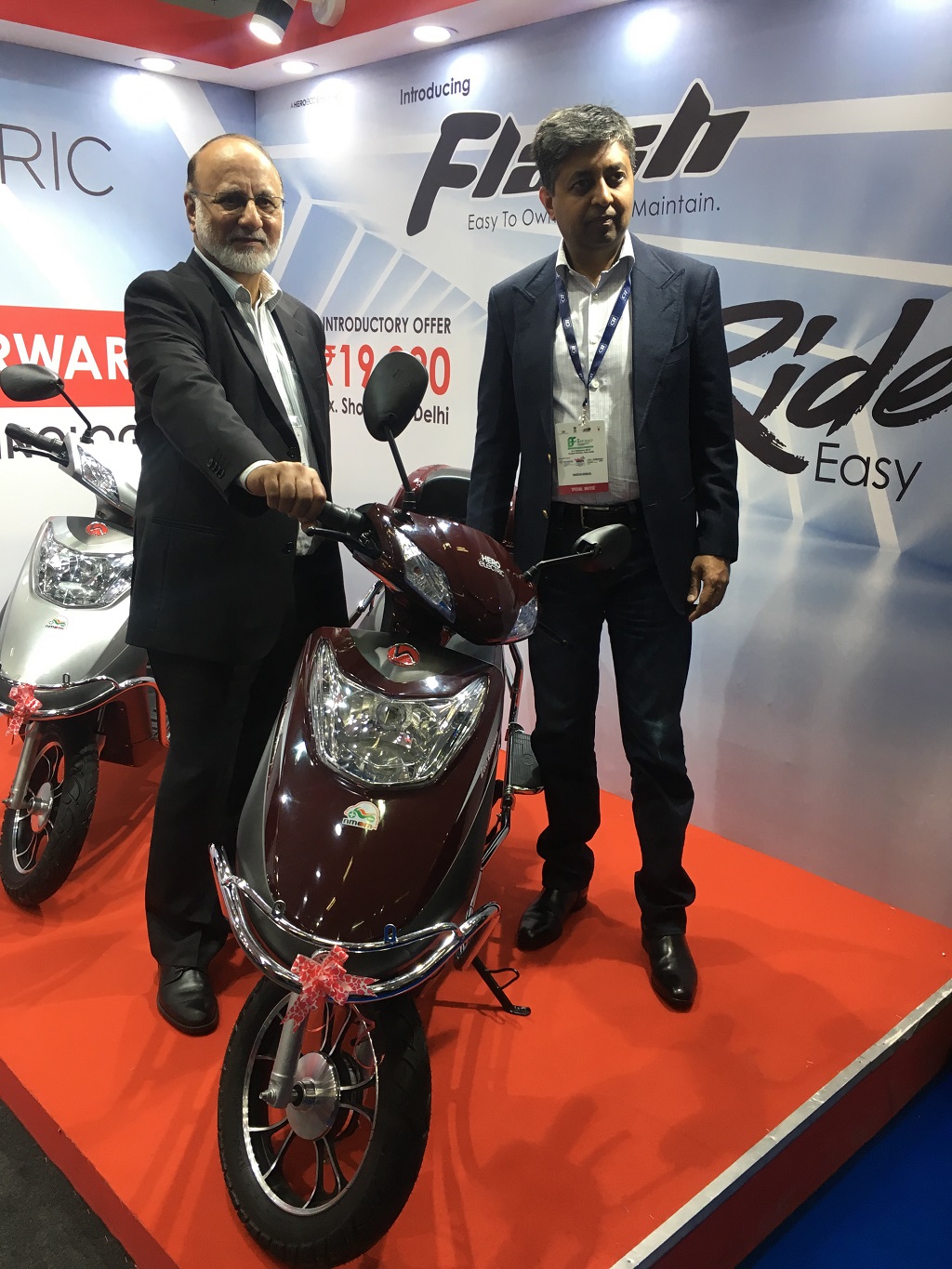 .First, lowest-cost electric scooter coming from a premium brand with a high-quality build poised to become a market-changing product
New Delhi, February 2nd, 2017:-Hero Electric, the pioneer and market front-runner in the Indian electric two-wheeler industry, recently launched its latest product 'FLASH'. The e-scooter is a beautiful amalgamation of state-of-the-art engineering technology and concern for the environment. Aimed at early adopters of electric mobility and first time e-vehicle buyers, FLASH is the most affordable e-scooter or one can say that this is the most economical (easy to own, easy to maintain) 2 wheeler in the country that comes with the trust and confidence of Hero Electric coupled with a high-quality build. It is also equipped with complete short-circuit protection and provides under-the-seat storage facility, thus scoring high on the safety and utility aspects, making it a veritable game-changer for the market at large. The vehicle, which is available in two beautiful colours of Red-Black and Silver-Black, has an aesthetic design combined with a style that optimizes utility and visual appeal.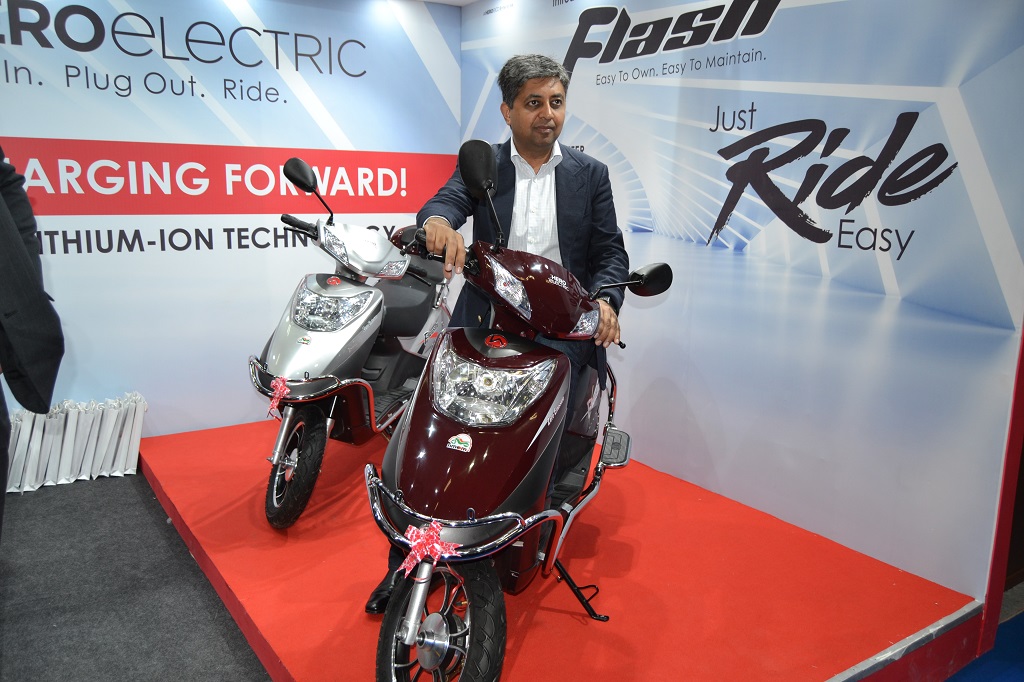 Featuring a 250 Watt Motor, coupled with a 48-volt, 20 Ah VRLA battery that covers a range of 65km/charge, 'FLASH' packs a punch when it comes to an effective and efficient performance. Considering the fact that youngsters and first-time drivers will form a significant portion of its target users, FLASH has been given a steady body and balanced design which makes is extremely easy for even beginners to ride with ease. The fact that Flash does not require a driving license or registration in order to drive it makes it extremely popular among the young, teenage demography.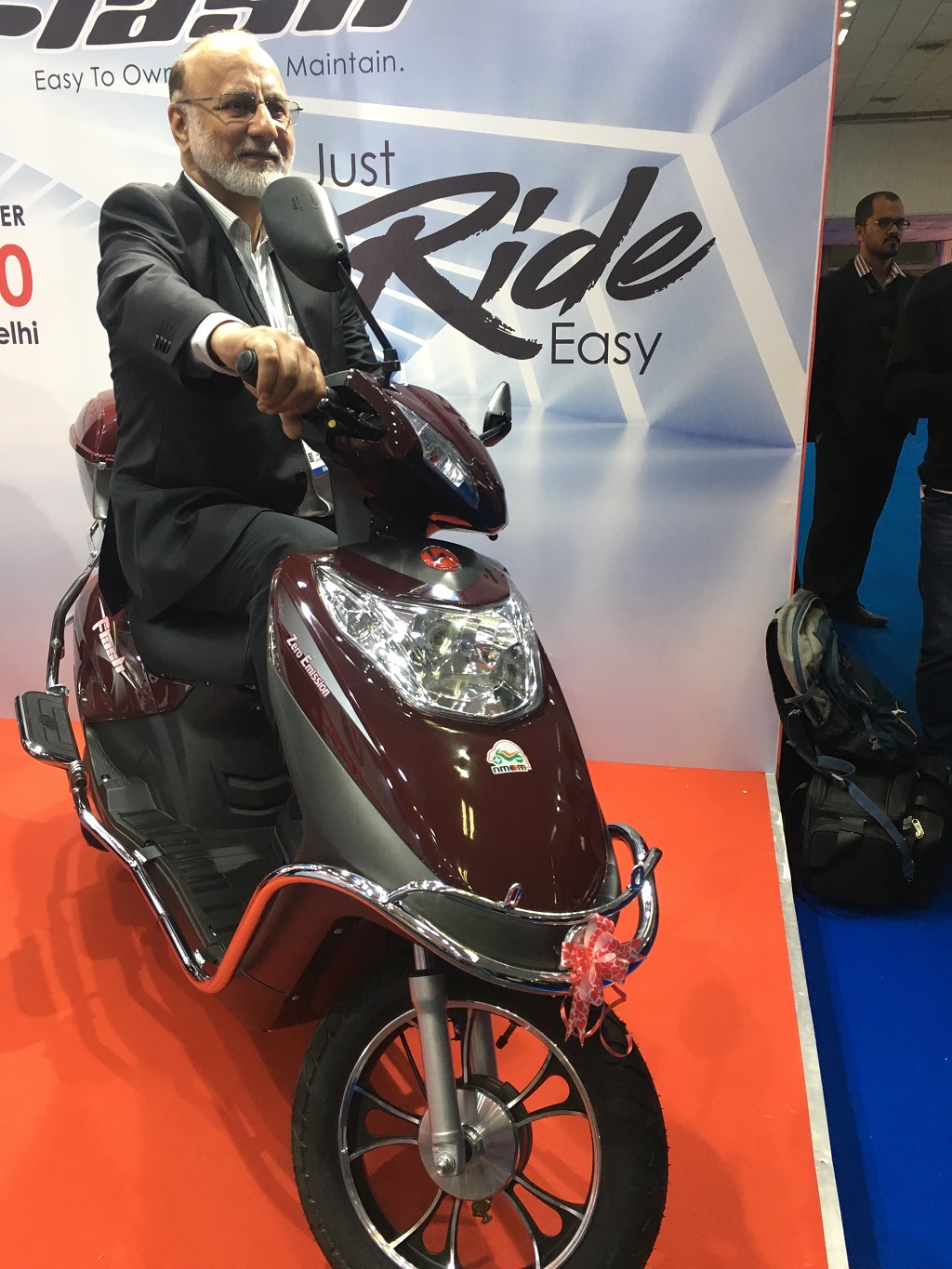 Commenting on its latest product, Global CEO, Hero Electric Mr Sohinder Gill said, "With FLASH, we are moving further ahead with our vision of making India an electrically mobile nation. FLASH is the epitome of the latest and the best of technology available in the e-automobile sphere. It weighs only 87 kgs, helping it score very high on maneuverability. A Magalloy wheels, telescopic suspension and a full body crash guard will further enhance its popularity among users and drive greater adoption for e-vehicles in the country."
With FLASH, Hero Electric hopes to herald a new generation of riders who can contribute their bit to the environment without compromising on the areas of style, economy, efficiency or utility.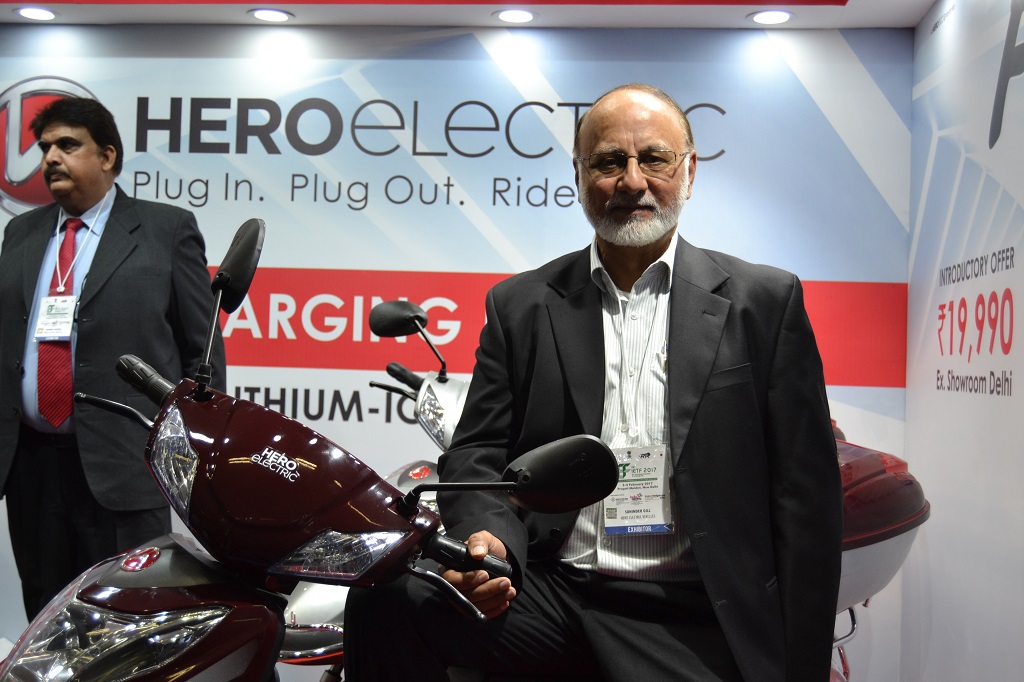 About Hero Electric
Hero Electric, a flagship company of the Hero Eco Group, is a pioneer in the Indian Electric Vehicle Industry. With a background of extensive research in the EV segment, Hero Electric entered the EV segment with the single-minded objective of providing eco-friendly, cost effective mode of personalized transportation with its wide range of Electric Two-Wheelers. Over a short period of time, Hero Electric has been quick in establishing itself as an undisputed leader in the Electric Mobility Segment. Hero Eco operates in more than 32 countries across the globe with its A2B/F4W brand of Electric Two Wheelers and is one of the leading players in global EV market.