Book a Harley-Davidson Big Twin and win a chance to ride across the US – all expenses paid
Harley-Davidson is giving a lucky rider the once-in-a-lifetime chance of touring America's most famous road on America's most iconic motorcycle.
Under the Discover More campaign, the winner will get to ride Route 66 across the US on Harley-Davidson's latest touring model, with all expenses paid and US $1,000 of spending money.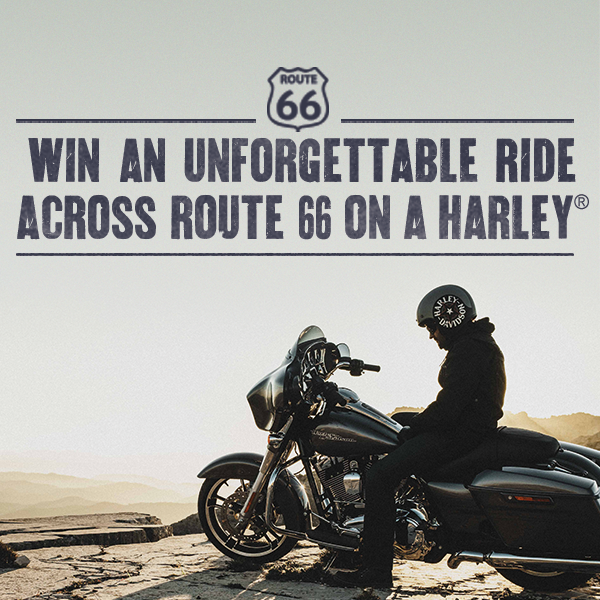 Taking place in May 2017, the aspirational road trip starts in Chicago and ends in Los Angeles. The 15-day guided tour includes accommodation, round-trip tickets and the exclusive use of a Harley-Davidson motorcycle throughout the trip.
To qualify for the contest, riders will have to complete an extended test ride and book a Harley-Davidson motorcycle from the Dyna™, Softail™ or Touring family at a Harley-Davidson dealership within the duration of the campaign from 12th May 2016 – 31st July 2016.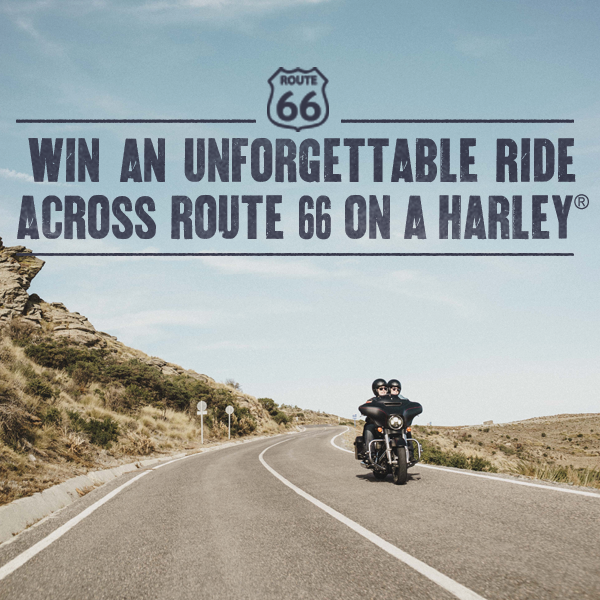 "There's nothing quite like motorcycle touring. It's not about ripping along but about the journey and the wind in your face. And there's no better bike to enjoy the ride and savor the moments than a Harley-Davidson," said Pallavi Singh, Director Marketing, Harley-Davidson India.
"Route 66 evokes the romance and history of the great American road trip. We hope the lucky winner of the Discover More campaign will be able to soak in the open-road freedom and create memories of a lifetime."
US Route 66 – The Mother Road
Established in 1926, Route 66 was a major highway for those traveling in the 1920s to 1960s before the Interstate Highway was built, especially during the Dust Bowl of the 1930s when many migrated to the West.
The guided Harley-Davidson tour retraces this path with stops at historic landmarks for deeper insights into the people and history of the USA. Traveling diverse landscapes through small town America, the beautiful Rocky Mountains, the Texas panhandle, the desolate Mojave Desert, and the awe-inspiring Grand Canyon, the ride will finish at Santa Monica Pier after about 3000 miles.
Other highlights include a visit to the Harley-Davidson museum at its hometown of Milwaukee, as well as stops at old trading posts with filling stations, motels, and diners along the scenic "Mother Road".
For more information, visit www.H-D.in/Touring.Free test rides can be booked with a local authorized Harley-Davidson dealership.