Goodyear India has won the prestigious Golden Peacock Award for 'Excellence in Corporate Governance' in rubber sector for the year 2016. The Golden Peacock awards are the pinnacle for an organization in Corporate Excellence and this honor showcases Goodyear's commitment towards having a sustainable and effective Corporate Governance system.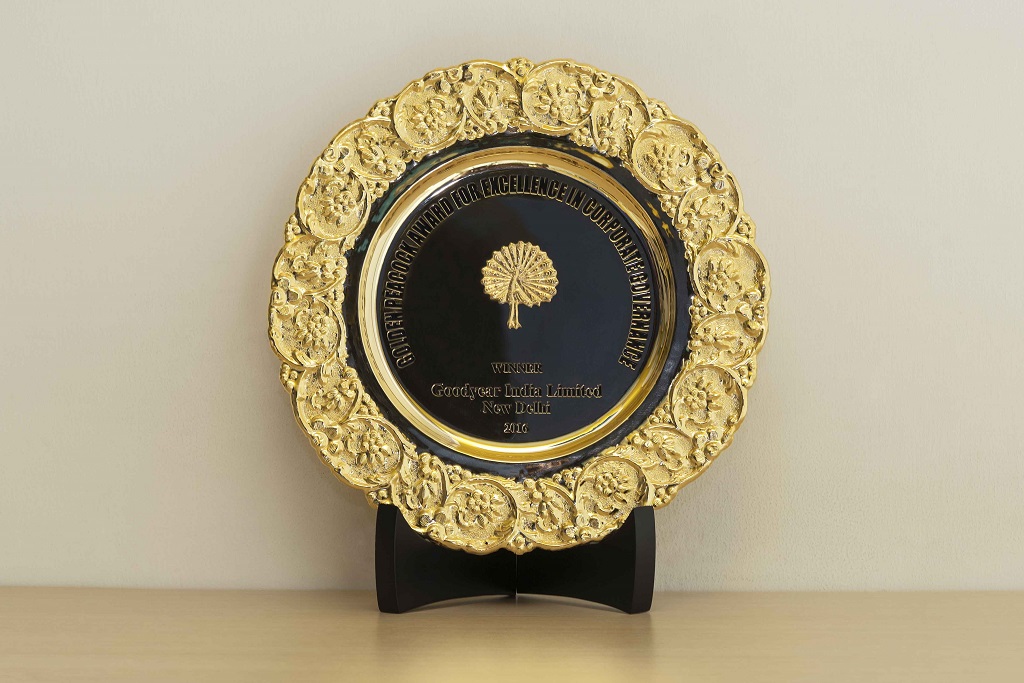 "We are extremely proud and honored to receive this award reaffirming our work towards creating a great environment for the various stakeholders in the company. Goodyear has been a pioneer in terms of technology and innovation in the tyre/rubber Industry while such rewards strengthen our belief in the work being done from an organizational standpoint. Goodyear as an organization stays committed towards its consumers and stakeholders and this award stands testimony to that'', said Mr Rajeev Anand, Vice Chairman &Managing Director of Goodyear India Limited.
The Golden Peacock Awards, instituted by the Institute of Directors (IOD), India in 1991, are regarded as a benchmark of Corporate Excellence worldwide. The Golden Peacock Awards Secretariat receives over 1,000 entries per year for various awards, from over 25 countries worldwide. An Assessment Group comprising of Corporate Governance and Sustainability experts was set up to assess the applications. This year the awards were presented at ''16th London Global Convention on Corporate Governance & Sustainability" held from 17th-20th October at the Millennium Hotel Mayfair in London.