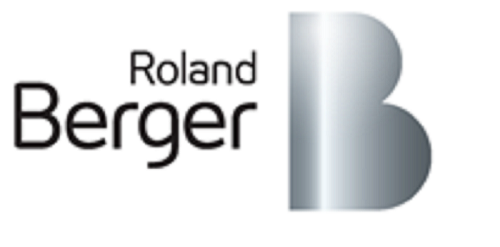 Automotive supplier profitability at record levels but uncertainty higher than ever before according to new study
Global EBIT margins at 7.4 percent but revenue growth is the lowest in seven years
Disruptive technology trends and completely new business models implying further uncertainties
Electrified vehicle and automated driving components markets growing by a factor of >5 over the next decade
Higher flexibility, speed and innovation crucial success factors
While 2015 was another excellent year for automotive suppliers with global EBIT margins at a record high of 7.4 percent, volatility increased and global revenue growth slowed, according to the "Global Automotive Supplier Study 2016" from Roland Berger and Lazard. A potential market cool-down in 2016 and future technology changes remain at the top of the supplier CEO agenda.
As part of the study, performance indicators of more than 600 international suppliers were analyzed to assess the current state as well as trends and challenges in the industry.The ongoing year-over-year improvement that the supplier industry has enjoyed since 2010 has largely come to a standstill.Revenue growth is the lowest in seven years, and several product segments have actually seen profit margins slightly below the 2014 level. "With profitability at record highs in 2015, international automotive suppliers are in good shape at first sight," says Felix Mogge, Partner at Roland Berger."But besides shrinking revenue growth they will have to cope with growing market volatility across the globe and have to face revolutionary changes in technology as well as new mobility concepts in the near future."
Global vehicle production will grow only moderately
According to the studyby Roland Berger and Lazard,global vehicle production is expected to grow only moderately at around 2percent in 2016 and beyond. "Suppliers will have to rely on other factors to stabilize or even drive up their margins and remain prepared for sudden macroeconomic turmoilthat could lead to substantial short-term reductions indemand," said Christof Söndermann, Director at Lazard. In a maturing Chinese market, double-digit growth rates will likely become a thingof the past. At the same time, a short-term recovery of Brazil and Russia is more than questionable, and the Brexit raises new uncertainties in Europe.
Industry facing most radical change in history
"Looking ahead, recent developments clearly indicate that the global automotive industry is facing the most radical change in its history," says Söndermann. Disruptive trends in technology and completely new business models for automobile usage certainlypromise opportunities for suppliers within the next ten years – but there is tremendous uncertainty as to exactly when and where those opportunities will unfold. The total component market value is expected to rise from EUR 700 billion in 2015 to more than EUR 850 billion in 2025, though profit pools will substantially shift between segments and in some cases even toward new industry players.
On the powertrain side, the development of e-mobility is gaining a lot of momentum. While technological hurdles prevail and a convincing business case for the end customer is nowhere close to accomplishment yet, tightened emission regulations by (supra-)national and local bodies will likely have a catalytic effectover the comingyears. "We expect the market for electrified vehicles to multiply by a factor of seven to ten over the next decade – leading to substantial growth potential for e-powertrain component suppliers while driving the traditional combustion engine segment more and more into a commodity corner," said Mogge. For assisted/automated driving components, suppliers are facing a market that is expected to grow by a factor of five and reach a global volume of almost EUR 30 billion by2025, but which also attracts fierce competition, e.g. from tech giants.
Increasing pressure and complexityfor powertrain suppliers
With growing complexity and cost of the conventional power train and e-mobility not yet picking up, EBIT margins of power train suppliers have recently suffered and fallen below the industry average to 6.9 percent. In contrast, chassis suppliers benefited from the rise of assisted and automated driving functionalities. With an EBIT margin at 7.7 percent, their business ranks high among the different domains, second only to tire suppliers. There are not only significant differences by domain, but also by region. While Europe-based suppliers largely benefit from leading technology positions in many segments, China-based suppliers have seen a decline in margins in recent years due to sharply intensifying competition in their home market. Regardless of product focus or region, innovation is a key to success – but not necessarily the only one. "On average, product innovators outpace process specialists by roughly 2 percent when it comes to profitability," explained Roland Berger Partner Thomas Schlick. However, the best performing process specialists earn margins that are comparable to those of the leading product innovators.
Portfolio management to increase in relevance
In order to be successful in this more volatile and rapidly changing environment, suppliers are required to speed up their flexibility and agility in developing and running their business."It is no longer sufficient to just focus on organic growth in traditional areas," confirms Söndermann. "Profit pools are moving toward new tech fields andsuppliers will likely face fierce competition from new players fromoutside of the automotive supplier industry."As such, active portfolio management is expected to further increasein relevanceas suppliers have to redefine their core competencies and adapt to capture new technology.However, the complexity of acquisition-led growth will continue to be substantial due to intense competition for attractive targets and high price levels. "Thinking well ahead of the next vehicle generation, scenario planning and a more innovative approach to product development will be crucial,"said Schlick in summary.