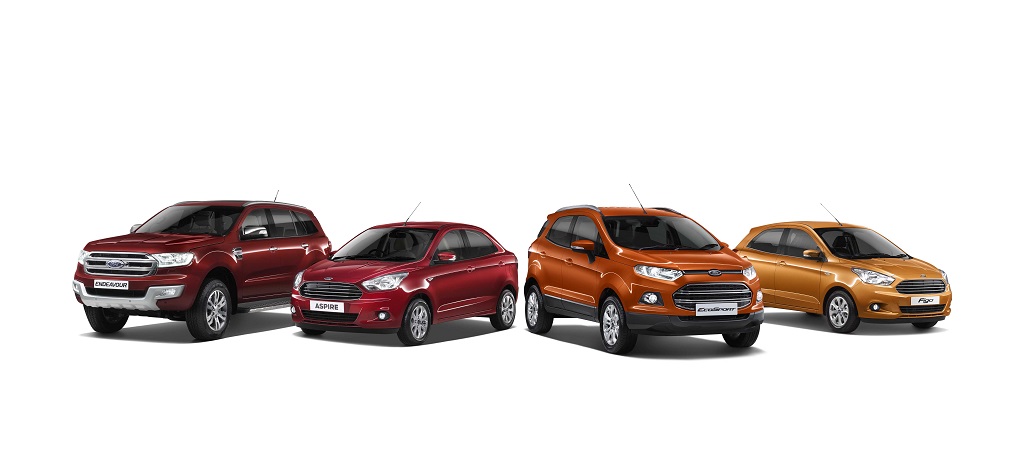 Ford's 'Monsoon Ready Service Camp' to be held in New Delhi from July 4th– 10th July, allowing your favourite Ford to be prepared to welcome the monsoon season
Ford Monsoon Service Camp to include a 42 point free check-up; In addition, consumers to benefit from a host of exclusive offers including free car wash and discounts
While bringing relief from the sweltering heat, Monsoons often result in unexpected water clogging and traffic snarls to potholes, and low visibility.
To ensure that Ford customers can overcome all such obstacles and keep their favourite Ford ready for the monsoon season, Ford today announced its Annual Monsoon Service Camp.
Organized across 376 sales and service facilities in 209 cities in a phased manner from June 13, the Ford Monsoon Service Camps are designed to keep all monsoon-related worries in mind.
"Being attentive to the needs of our customers is core to our promise in India. With the Ford Monsoon Camps across India, we are going to make customers feel like family.   With our teams of trained technicians, we are all set to ensure that our customers continue to enjoy rains and have a hassle-free driving experience," said N Prabhu, vice president, Customer Service Operations, Ford India.
For customers visiting Ford dealership for the Service Camp, Ford will provide a host of additional offers besides vehicle inspection, comprising:
Free car body wash and check-up
50% off on oil filter
50% off on wiper blades and inserts
1000 off on batteries (*Buyback)
10% discount on brake pads and shock absorbers
10% discount on all Ford approved Value Added Services
Tyres starting at Rs. 3615 for select brand and sizes
5+ year old customers to benefit from additional 10% off on all services except for tyres
The Monsoon Service Camp is the latest in the array of customer-focused initiatives launched by Ford in the recent past, such as Service Price Promise and Parts Price Calculator. Promising complete transparency, both Service Price and Parts Calculator enable customers to know the exact cost their schedule service and genuine spare parts, before entering the dealership or service centres.