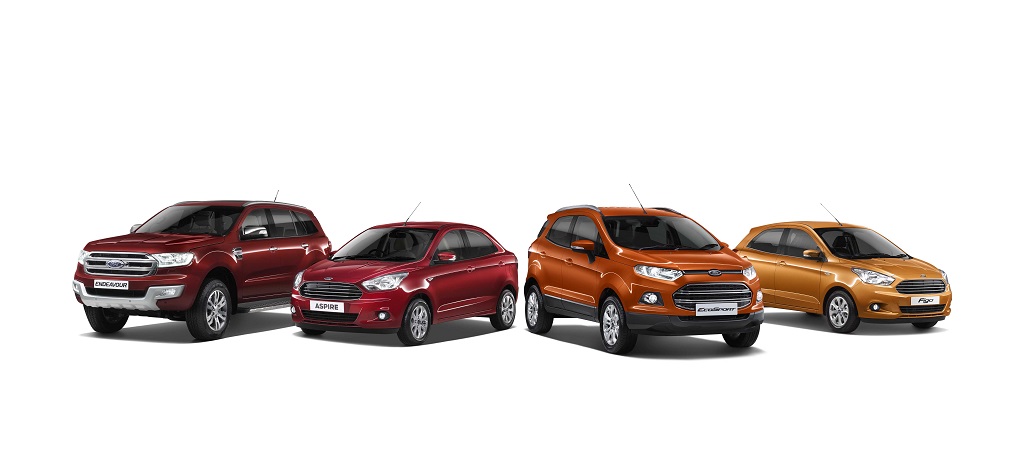 Khodiyar Ford Parts, Ford's exclusive distributor, based in Ahmedabad, begins retailing Ford Genuine service parts to retailers and independent repair shops
Easy availability to increase customer convenience and enhance access to fairly priced, high-quality Ford Genuine service parts
Next phase of open market distribution of Ford Genuine parts planned in West Bengal, Rajasthan, Uttar Pradesh, Assam and Punjab
Going Further with its commitment to enhancing customer convenience, Ford expanded the availability of its Genuine Service Parts with the appointment of Khodiyar Ford Parts as the exclusive distributor for Gujarat, Daman, and Diu & Silvassa
Located at Gandhinagar Bavala Cross Road, Ujala Circle Sarkhej Ahmedabad, Khodiyar Ford Parts will be the 7th exclusive distributor and cater to retailers and independent repair shops with Khodiyar Ford Parts covering Gujarat Daman, and Diu & Silvassa.
Commenting on the development, N Prabhu, vice president, Customer Service Operations, Ford India said, "Much like in a family, we are focused on ensuring quality, reliability, and convenience of our customers and are aggressively expanding our retail distribution network. With the launch of our retail distribution in  the region, we are ensuring that customers have access to fairly-priced, high-quality parts whether they are visiting a Ford dealership or an independent repair shop."
With an aim to deliver a differentiated experience by increasing accessibility and quality products, Ford plans to expand the retail distribution of Ford Genuine Parts to West Bengal, Rajasthan, Uttar Pradesh, Assam and Punjab soon.
Ford's current network of retail distributors already cover Delhi, Tamil Nadu, Karnataka, Kerala, Maharashtra, Goa , Andhra Pradesh & Telangana
Alongside expansion in the retail distribution of Ford Genuine Service Parts, other key initiatives by Ford India include:
Ford Service Price Promise: Introduced via a unique Service Price Calculator on Ford India Website, the Price Promise will allow customers to know the cost of periodic maintenance even before booking the service at a Ford dealership
Ford Parts Pricing Online: Introduced a Parts Price Calculator on our website. This calculator ensures transparency in vehicle repair bills by enabling customers to know the exact price of parts they need for their Ford car
Sub Assembly Levels for Repairs: The 'Sub Assembly Levels for Repairs' enables a substantial saving in the overall ownership costs by breaking up an auto part into sub-components. Ford's latest offering Figo Aspire offers unparalleled ownership experience with close to 850 parts available under sub-assembly
Localization & Competitive Parts Pricing: Ford has worked with supplier base to attain increased levels of localization on the products, thereby achieving competitive price points while maintaining high quality.