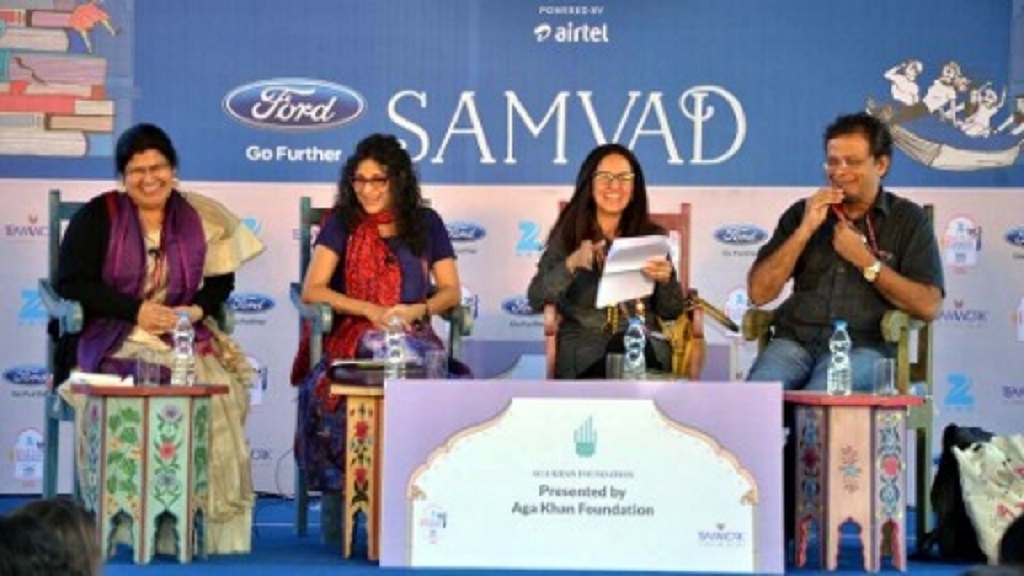 Ford has partnered with Jaipur Literature Festival for the third consecutive year to sponsor SAMVAD – a dedicated space for children – to drive conversations on education
Aligned with Ford's Better World focus on education and Happy Schools, presently addressing gaps in primary schools in the areas of operations in Chennai and Sanand
Ford SAMVAD to witness a plethora of interesting sessions with the likes of Ruskin Bond, Roopa Pai, Andy Conner, Irving Finkel, Esha Chatterjee and Jerry Pinto to name a few
Engineered For Extraordinary, Ford's All-New SUV Endeavour makes its exclusive appearance at Jaipur Literature Festival
JAIPUR, India, January 20, 2016 – Ford India has returned to Jaipur Literature Festival (JLF) 2016, continuing its exclusive association with SAMVAD – an arena dedicated to children.
In the third year of its association, Ford continues to partner with one of South Asia's most influential literary platforms to drive conversations on the vision of holistic education for children in line with its Happy School outreach in India.
"Education and children are a key focus of our Better World strategy in India. Through our support of SAMVAD at Jaipur Literature Festival, we continue to drive meaningful dialogue on the importance of holistic education for future generations," said Nigel Harris, president and managing director, Ford India. "Jaipur Literature Festival was where we first announced Happy Schools and happy to be back to draw more inspiration."
In the first two years, Ford's Happy School program has been successful implemented across 20 schools in Chennai and 10 schools in Sanand. In its next phase, the program will be expanded to cover areas close to Ford's operations in Delhi/ NCR.
Under the program, Ford partners with reputed NGOs in the field of education to collectively conceptualize and design a social intervention model that addresses the identified gaps specific to each school. The program is designed to address gaps in academic support, health, nutrition (access to water, sanitation facilities, balanced nutrition, etc.) and infrastructure requirements that restrict schools from imparting holistic education.
As the exclusive sponsor of SAMVAD, Ford looks to inspire future generations using dialogue and will host leading authors and luminaries like Ruskin Bond Roopa Pai, Andy Conner, Irving Finkel, Esha Chatterjee, Anushka Ravishankar, and Jerry Pinto at Ford SAMVAD and to name a few.
Making its appearance along with the list of extraordinary luminaries, the 2016 edition of the literature festival also showcases the All-New Ford Endeavour, Ford's newest offering 'Engineered For Extraordinary.'
Built as a completely new platform the All-New Ford Endeavour gains from Ford's five-decade long global expertise in designing and delivering SUVs that have been loved by customers across the world.
The All-New Ford Endeavour continues to receive a great response to its presence, which much like the literary festival, raises the bar with outstanding capability, advanced technology and smart design.