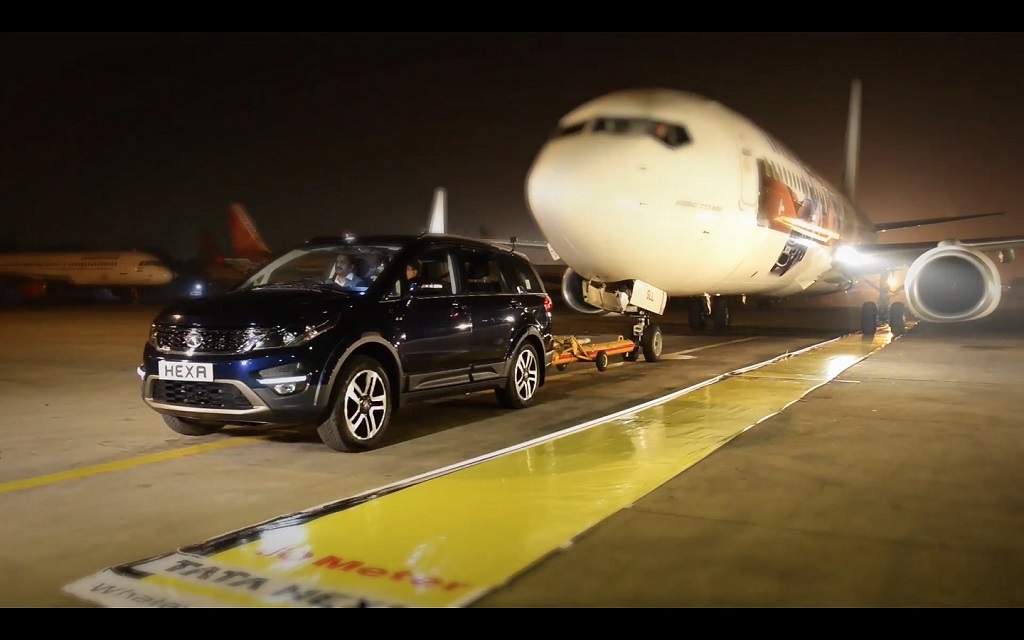 New Delhi, March 3, 2017: Taking 'Whatever it Takes' philosophy of the brand to the next level, Tata Motors today has launched an inspiring film, the 'Spirit of Hexa,' which encourages viewers to push their limits and achieve the extraordinary. Bringing alive this spirit, Tata Motors has taken the 'HEXAITEMENT' to the next level by curating a special stunt. The Tata HEXA has successfully towed a Boeing 737-800 aircraft weighing 43 tonnes at the Delhi airstrip, bringing out the true spirit of the HEXA. It is the first UV in India to tow a Boeing 737-800 aircraft.
Delivering the brand promise of 'Whatever it takes,' the HEXA has set a new benchmark in the Indian automobile industry with this stunt. Powered by the new 2.2L VARICOR 400 engine, the HEXA 4X4 Automatic variant, which delivers a torque of 400nm, covered over 50 meters, demonstrating with certitude the immense reserve power and torque ability of the HEXA.  Effortlessly capable, the HEXA drivetrain remained unchanged with the only modification being a special towing adaptor used to connect it with the aircraft-towing link. Soaring high across the skies, the HEXA branding will adorn the aircraft's fuselage for two months. The 737-800 will fly across India, taking the HEXA closer to larger audiences, ensuring high visibility for the brand.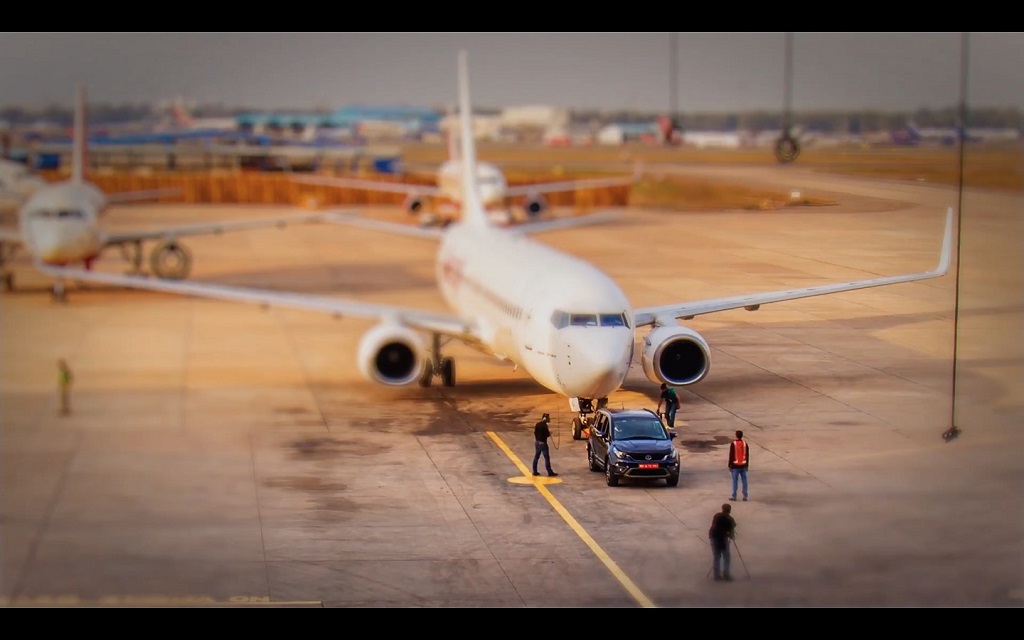 Commenting on this feat, Mr. Vivek Srivatsa, Head of Marketing, Passenger Vehicle Business Unit, Tata Motors, said, "We are delighted to have completed this remarkable challenge with our newly launched HEXA; a vehicle that is truly capable of achieving the extraordinary. We were very confident that the car will live upto to the challenge – Whatever it Takes, defining the indomitable spirit of the HEXA. This is the first time in India, a vehicle has towed a significant mass, creating a national record. Our new TVC emotes this very spirit. This video brings out the true spirit of the Hexa and of the people for whom it is made. It shows how well the Hexa can perform across any terrain and therefore deliver a great experience to our customers."
Watch 'The Spirit of HEXA' film here – https://youtu.be/Mpi5Wf6DraU.  It narrates a compelling tale of individuals who go to extreme lengths to achieve perfection in whatever they do, lending a human connect to the Whatever it Takes philosophy of the brand. The film brings together the vehicle and these incredible individuals, drawing a parallel between the two.
Watch the power-packed Tata HEXA pulls its might – https://youtu.be/f1VP7Vp9p7A