Unveiled 5 new models, to open 5 more Showrooms in A.P & Mumbai
The Fabulous & Beyond Group is among the top business houses in Hyderabad has launched "Fab Motors cycles" today. With its tremendous success in cruiser type motor cycles on Fab Regal Raptor Motor cycles Brand for HNI customers, Fab B group has planned budget bikes for affordable group customers to meet the demand coming in from that segment.Fab Motors affordable bikes range will be from Rs.40,000 to 2 lakhs.The Models street bikes, sport bikes,mopeds, cruiser / chopper, scooters were unveiled  by Hon'ble Union Minster of State for labour and employment Mr.Bandaru Dattatreya on in Hyderabad. FabB Group Chairman Mr. M. G. Jeelani preside over the launching ceremony. Mr.M.G.Shahriq – Managing Director attended as the Chief Guest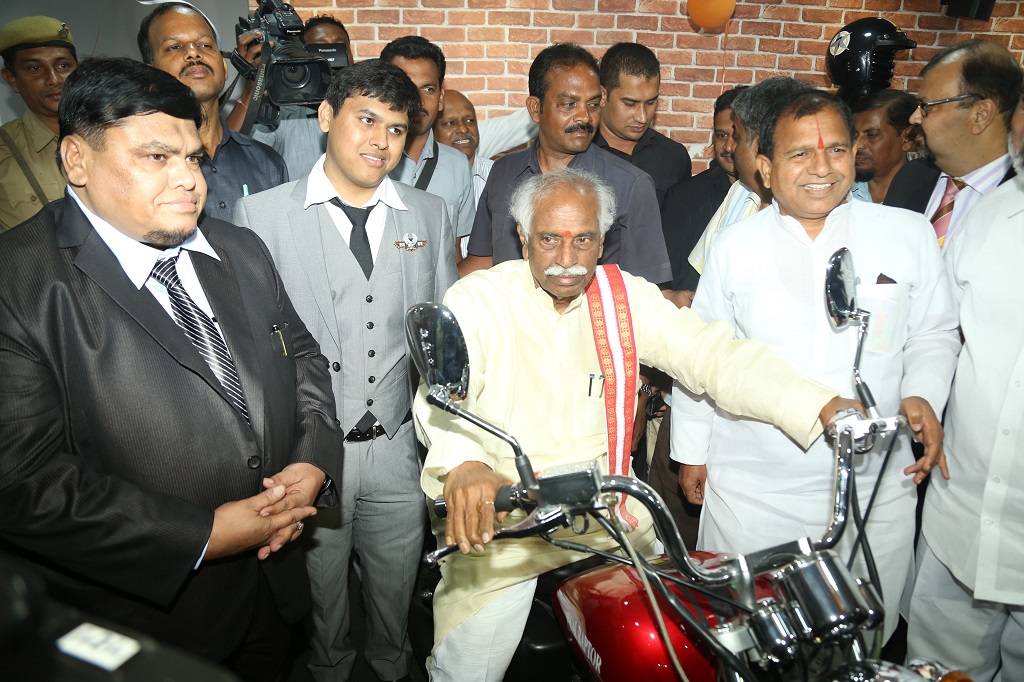 Models launched on the occasion are:
Street bike – XP 150 -2 – 150cc Price – Rs.76,000/- (Ex-Showroom)
Street bike – JF 150 -2X – 150cc Price – Rs.70,000/- (Ex-Showroom)
Sports bike – DLS 200 -4X 200cc Price – Rs.1,55,000/- (Ex-Showroom)
Sports bike – LY 200 -8X 200cc Price – Rs.1,45,000/- (Ex-Showroom)
Scooters  – 125 T – 21C  125cc Rs.52,500/- (Ex-Showroom)
Fab Regal Raptor's Police Legacy Model: This model is being designed exclusively for police department.
Fab Regal Raptor Police Motorcycles advantages.
Faster mode of driving to reach crime places & chasing criminals.
Fast and easy communication as wireless PA (Public Address) system.
Finding place address and shortest route, easily and faster way as equipped with GPS system.
Integration of mobile surveillance with control room to reach crime spot.
Facility to view live CCTV /Surveillance camera online.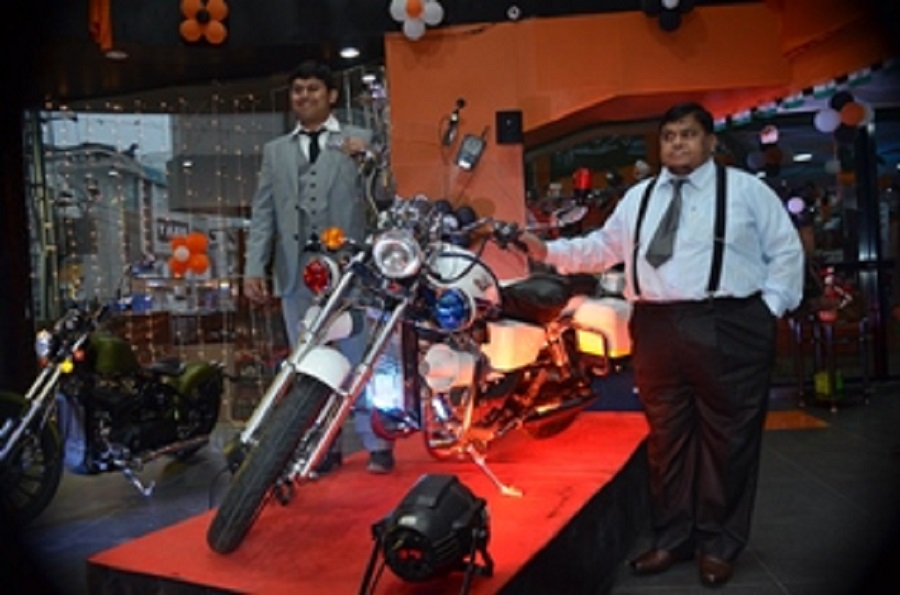 Apart from Police department Vehicles can be used in other areas like:
Bomb Squad Department.
Traffic Police Patrolling & Highway emergencies.
Fire Department.
Police Escorts for VVIP & ministers.
FEATURES OF RAPTOR'S POLICE LEGACY
Rear backside First aid box.
Stylish Front Windshield firing with impressive police logo.
Both side boxes to carry things in safe condition as locked protected.
incompatible 7 Years warranty
One year free road assistance.
All over India service centers and dealership network.
Excellent front and rear Disc braking with front dual disk diameter 300mm & Rear Disk diameter 240mm.
Equipped with 6 sensors technology which is best in class for its performance.
Super mileage
Fast mode of communication and safety of public.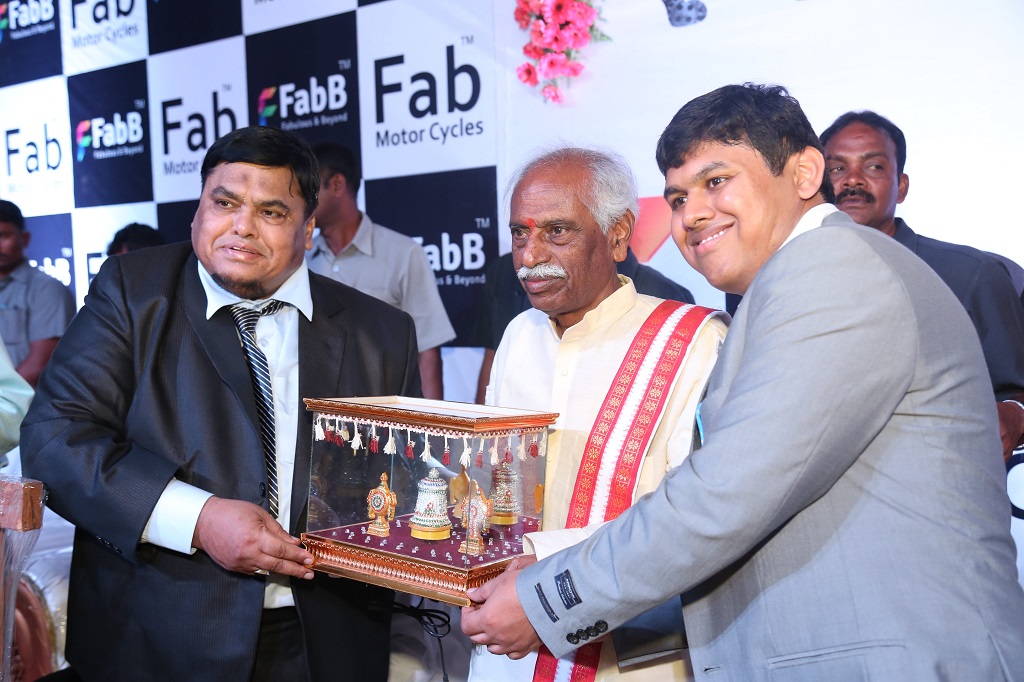 Speaking on the occasion…Mr. M.G. Shahriq, Managing Director said , " The focus of the Fab Motors India is to reach out upper middle class and middle, lower income groups with the new entity. We entered into affordable bikes segment with huge response coming in from low income groups. Those customers who hail from low income group but dream of riding high end Cruiser models can best use the sports bikes and street bikes of Fab Motors which give the experience of cruiser models.
Our vision is to sell best motorcycles with good quality to customers of all income groups which are very affordable, fuel efficient and cost effective. Fab Motors will open showrooms in all metro cities soon in line with the demand coming in from customers. Dealerships are open and bookings for the vehicles have kick started. We are going to open five more showrooms in Maharashtra and Andhra Pradesh in November 2016
 We are in the process of appointing dealer and distribution network in cities like New Hyderabad, Vijaywada, Vizag, Delhi, Mumbai, Nagpur, Ahmedabad, Bangalore, Chennai, Kolkata, Trivandrum, Pune, Chandigarh, Goa, Pondicherry, Bhopal, etc.
About Fab Motors : Fab Motors is one of the group companies of Fabulous and Beyond (FABB) Pvt Ltd, one of the top business houses in Hyderabad. The new entity has carved out niche for itself in the affordable motor cycles segment in India with its identity reflecting in its commitment towards providing world class mobility & retail sector solutions. With its tremendous success in cruiser type motor cycles on Fab Regal Raptor Motor cycles Brand for HNI customers, Fab B group has planned budget bikes for affordable group customers to meet the demand coming in from that segment.Fab Motors affordable bikes range will be from Rs.40,000 to 2 lakhs.The Models set to unveil are street bikes, sport bikes,mopeds,cruiser / chopper, scooters etc