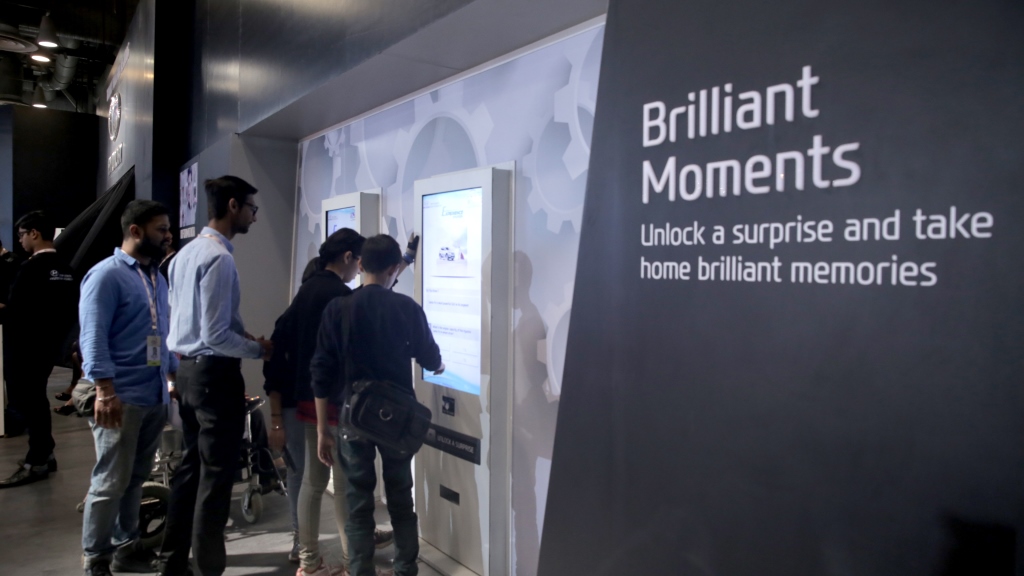 –       Over 15,000 visitors Experienced Hyundai digital engagements  –                                          
Hyundai Motor India, the country's largest exporter and the second largest car manufacturer in India, today welcomed visitors to its pavilion with exciting and immersive digital engagements at the Auto Expo 2016 in Greater Noida.
The Digital Engagement at Hyundai Pavilion have been created to offer a 360 degree experience to the visitors at the Hyundai Pavilion. Digital engagements are developed to challenge the minds of the visitors and ace engagement activities with instant gratification. It offers integration across all digital and social platforms with quick registrations through RFID.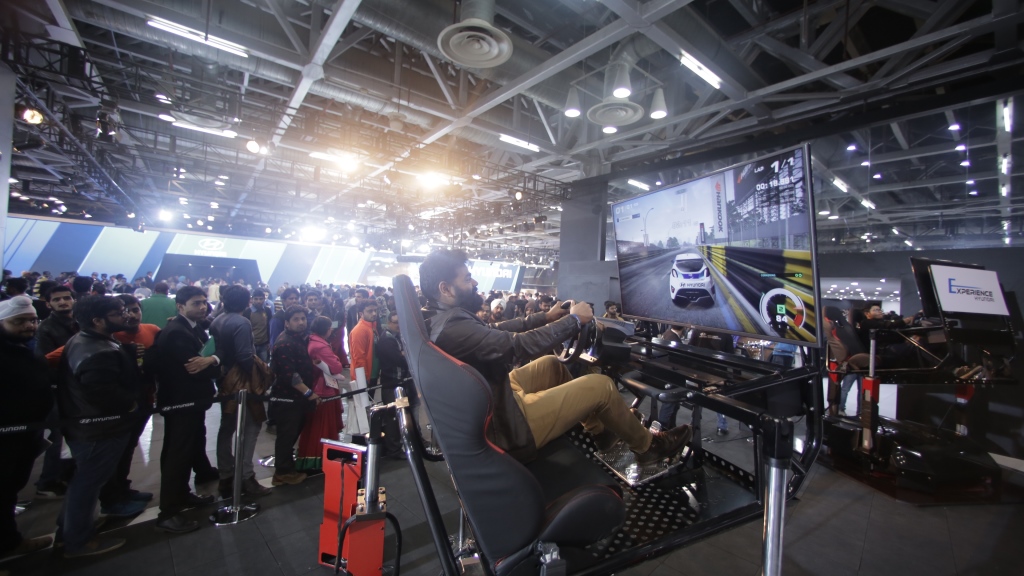 Speaking on Hyundai Pavilion Digital Engagement, Mr. Rakesh Srivastava, Sr. VP, Sales & Marketing-, HMIL, said, "We are delighted to receive an overwhelming response to the Hyundai Pavilion at the Auto Expo. Extending the 'Experience Hyundai' theme to the digital platforms, Hyundai offers unique, interactive and intuitive engagement to visitors. The pavilion is founded on three core pillars of Design & Safety, Future Technology and Digitalization to enable visitors to understand Hyundai brand and experience Hyundai philosophy."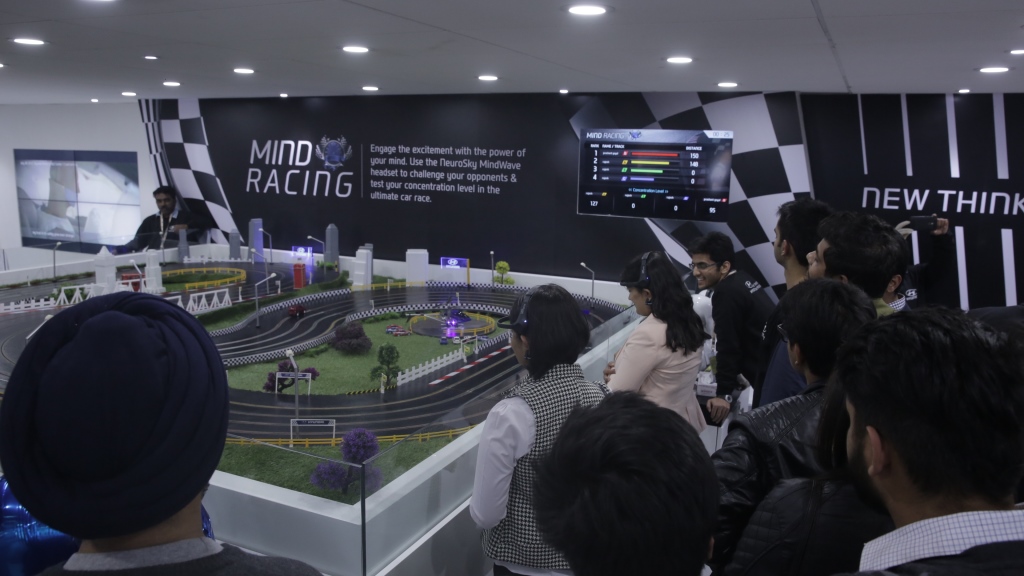 Hyundai has placed an innovative, first of its kind, mind racing game at the Auto Expo. 'Mind Racing' is a multi-player, digital game that puts visitors to the ultimate test of utilizing their concentration levels to race their slot cars to the finish line through the brainwave headset on a real time scoreboard. The 'Racing Motion Simulator' offers visitors a truly exhilarating experience by providing a realistic challenging experience of being at a race track behind the wheel of Hyundai's racing car. The 'Time Freeze Selfie' experience allows visitors with their family & friends, to capture their panoramic video shot of themselves at the Hyundai pavilion in a creative and entertaining manner with the Hyundai N 2025 Vision Gran Turismo. 'Unlock a Surprise' Machine comprises of an interactive smart interface to connect and immerse visitors into the world of Hyundai that unlocks a surprise by answering an easy brand quiz. Hyundai will also preview auto expo happenings and contests from the pavilion through social media channels @HyundaiIndia using #ExperienceHyundai