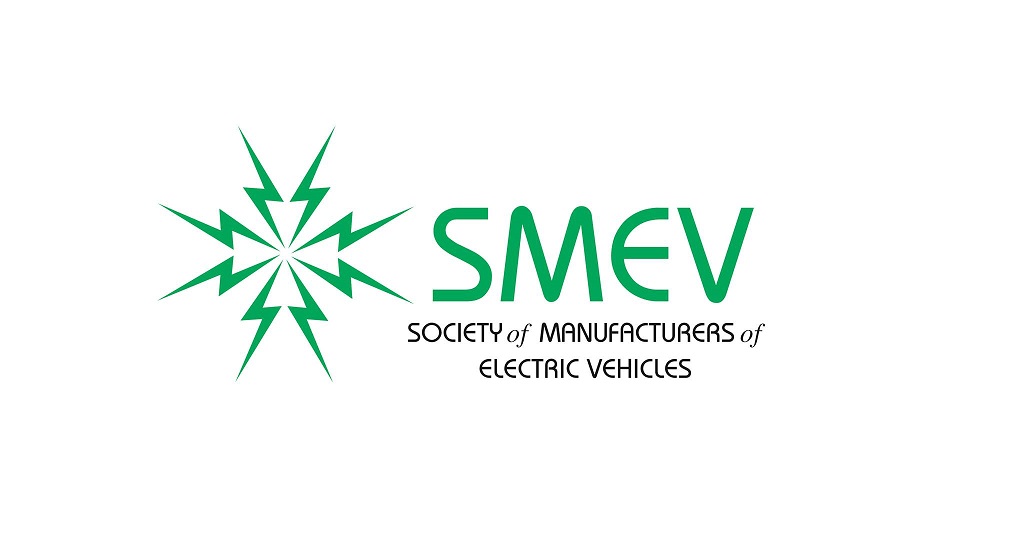 SMEV demands long term extension of FAME Scheme
SMEV national committee targets 1 million e-vehicles on road by 2017
The leaders of the EV industry come together and submit suggestions for Government support
SMEV demands electrification of commercial two-wheelers, easy loans on low interest rate, lowest slab in GST, incentives on replacement of Lithium Ion batteries and charging infrastructure
The leaders of electric vehicle Industry have jointly demanded FAME Scheme extension for a longer time period of five year, as the Scheme which was initially for two years is ending on March 31, 2017. Phase-1 of the FAME Scheme had an outlay of Rs 795 crore, out of which Rs 500 crore were meant for incentives.
Mr. Sohinder Gill, Director Corporate Affairs, SMEV said, "Industry is expecting long-term support, which will help create sustainable ecosystem for green mobility in India. The extension of FAME Scheme for the next five years will encourage more investments in the country. This will help in better adoption and infrastructure development, bringing stability to the EV industry with policy support."
EV industry leaders also deliberated upon the demands of the industry. "The government needs to bring out a long term policy, which will clearly state the incentives based on demand of EV industry, supply and R & D, underling growth of manufacturing and investment in India. We have a wish list to be shared with the Govt so that target of five million vehicles in six years time takes a practical shape and the country gets advantage of reduction in crude oil prices as well as reduction in emission of green house gases," Mr Gill said.
The wish list of the industry includes:
Minimum five-year extension in the FAME Scheme
A mandate to be passed by the authorities – One million EVs to replace commercial vehicles in the pilot phase by December 2017
Enabling policy framework for making it compulsory to use EVs in logistic and E-commerce business
Financing provision or increased incentives – for promoting the use high performance EVs
FAME should incorporate provision for subsidy replacement lithium ion battery packs for EVs for incentivizing faster adoption and larger lifespan
Easy credit on bank loan to the industry for boosting manufacturing for SMEs and MSMEs
Charging infrastructure – the Govt should place a mandate that any petrol pump, should have at least 1 charging pillar
Government  should  spread awareness about EVs and their benefits
Institutional adoption of the electric vehicles (for Govt use)- The Govt must lead by examples to promote green mobility
To put EVs in the lowest possible slab in the upcoming GST regime (5-6 % excise)
The immediate goal is to bring one million electric wheelers on road by 2017. Mr Gill said, "We are bringing in longer range and more powerful vehicles, powered with lithium-ion batteries. Our endeavour is to make the EVs mainstream and having the first one million on road can create a self sustaining ecosystem and economies of scale."
Talking about the trends in the industry and expressing optimism, Ms Hemalatha Annamalai, member, management committee, SMEV and CEO Ampere, said, "The industry is in an optimistic mood as in the last six months, six to seven small manufacturers have come, which is a very positive trend for the industry. Government has been supporting us but we need easy credit for the EV industry to accelerate growth and help SMEs and MSMEs."
On the conversion of conventional vehicles to CNG, Pawan Sachdeva, from Mahindra EV Industry stated that, "CNG is not a viable replacement option. First, it needs an infrastructure for operation and second, CNG is not a clean fuel. CNG-run vehicles are harmful for humans as they emit "nano-carbon" particles. We need to have sustainable mobility solution for the country where EVs are the most viable option. With long-term Government support under the FAME scheme, EVs can offer viable support the current environment problems. Also, electric mobility dovetails into the Government's renewable energy plan for the country".
The EV industry leaders had come together, during the SMEV Annual General Meeting, to review the results of the EV industry and deliberate on future projection and direction of the EV industry.It was decided that the actions of the industry body should be directed towards supporting members to respond to the key changes that are taking place in the EV sector and help them react effectively to the rate of technological advancements.
In the last six months, EV industry sold just 12000 vehicles, availing almost 9 crores of subsidies under FAME Scheme.
About SMEV (http://www.smev.in/ )
Society of Manufacturers of Electric Vehicles (SMEV) is the only registered body to represent electric vehicle industry in India. Its primary objective is to provide active support and bridge the gap between EV Industry and Government for shaping up the right future for Electric Vehicles and to put India on the Global map of EVs. SMEV assist in creating a comprehensive ecosystem that accentuates the positives and mitigates the negative impact of EVs on our environment and Indian economy. Some of the key members of the association are Hero electric, Mahindra, Avon, Electrotherm, Ather Energy etc.